It's Not the Kardashians' Cosmetic Procedures That Bother People — It's Their Denial
The Kardashian-Jenner sisters are often flaunted as the standard of beauty in this country. It's obvious why they're in that position. Not only do they have millions of followers on social media who try to emulate their look, but they also own several makeup companies. While most people agree that the family is attractive, not …
The Kardashian-Jenner sisters are often flaunted as the standard of beauty in this country. It's obvious why they're in that position. Not only do they have millions of followers on social media who try to emulate their look, but they also own several makeup companies. While most people agree that the family is attractive, not everyone is happy with their position as beauty role-models. Is it really appropriate to support the Kardashian beauty standard, considering all the cosmetic procedures people believe they've had done?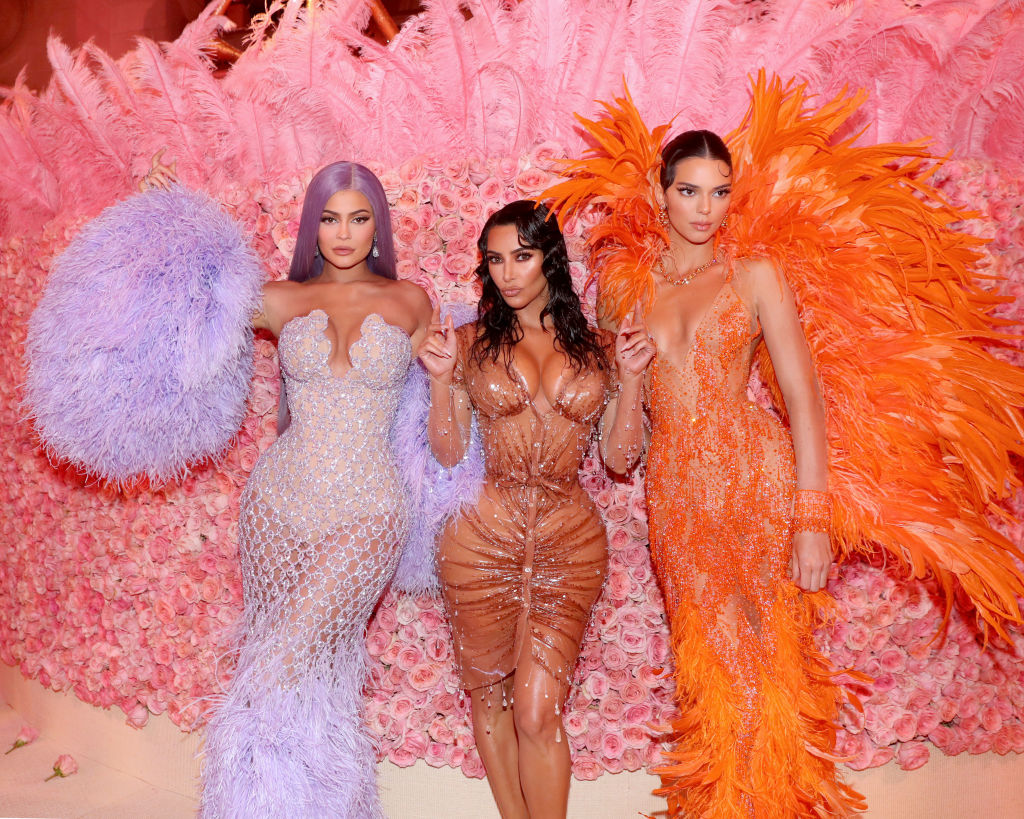 Have the Kardashian-Jenners had plastic surgery?
Except for a few minor cosmetic procedures, most of the Kardashians haven't admitted to major plastic surgery. But fans still believe they've had extensive work done, and they point to the obvious change in their appearance over the years as evidence. 
Kendall Jenner's current look actually appears the closest to her old photos. So, fans don't speculate her cosmetic work as much. However, there are still occasional rumors, which she always denies. 
Khloé Kardashian hasn't admitted to any procedures, but fans have their doubts. Her physical changes over the years aren't as drastic as her sisters, but some believe she may have implants in her butt. 
Kylie Jenner admitted in 2015 to using lip fillers, but fans think she may have had a breast augmentation or implants around her hips and butt. The distribution of fat around her hips and butt does look fairly unnatural, and the change in her appearance over the years is shocking. However, she completely denied doing anything besides lip fillers in an interview with Paper magazine. "They don't understand what good hair and makeup and, like, fillers, can really do," she said. 
Kim Kardashian West has been open about using fillers all over her face. She even tried to self-inject on Keeping Up With the Kardashians. Fans also suspect her famous butt and hips may be the work of plastic surgery, although there is no evidence to support this. 
Some Kardashian-Jenners have gone under the knife
There are two members of the family who have done more than just fillers, but their procedures are still relatively minor- at least what they've admitted. Kourtney Kardashian admitted to breast implants but now says that she regrets them. Now, at 41 years old, the oldest sister doesn't appear to be aging. Some believe this may mean she's had other procedures as well. 
Kris Jenner actually documented her face-lift on their reality show. So, this is one family member who we know has gone under the knife. She's also had breast implants. Most of the Kardashians' procedures are only suspected. But as long as people continue to hold their old photos against their current appearances, there will probably always be rumors. 
Fans want the Kardashian-Jenners to admit their procedures
Fans of the famous family actually seem to accept their cosmetic procedures. But some wonder if they'd get less criticism if they just admitted to the work instead of always denying it. A recent Reddit thread asked the public why they were bothered by plastic surgeries, and the responses were rather surprising. "My only thoughts about their surgeries are to be honest about it? like in theory we aren't entitled to know, but please don't act like you managed that insane waist to hip ratio by just working out," one person wrote. 
In addition to believing the Kardashian-Jenners should just be honest, some also felt that it promoted an unrealistic standard. "I personally don't care that they have surgeries," one fan wrote. "I think what bothers people is that they promote this unrealistic standard of beauty that is completely unattainable to most people unless you have some serious cash lying around and then flaunt it as natural beauty. I mean it's LA we know, cosmetic procedures are common there. I think it would be respectable to just own up to and admit something made you insecure instead of trying to promote this idea that you're just "naturally" perfect…"
The consensus seemed to be that if they were honest, women would have a more realistic image about what's really obtainable. It's not very fair to encourage millions of women to look a certain way if it's all based on cosmetic procedures. If the Kardashians came clean, we'd have the information to create a healthier beauty standard. But then again, we don't actually know that they've done anything they haven't admitted to.