'It's Okay to Not Be Okay': K-Drama Nominated for 2021 International Emmy
Actors Kim Soo-Hyun and Seo Ye-Ji starred in the hit Netflix and tvN K-drama, 'It's Okay to Not Be Okay' and is now nominated for a 2021 International Emmy alongside 'The I-Land' in the Non-Scripted Entertainment category.
Korean drama fans rejoice as a popular drama gets a nomination for the 2021 International Emmy Awards. On Sept.23, the International Academy of Television Arts & Sciences announced its nominees. Included this year is the 2020 K-drama, It's Okay to Not Be Okay, in the mini-series category. As previously known, a K-drama is often ineligible for an Emmy unless created in conjunction with an American company. This rule does not apply to the International Emmys that focus on foreign content.
Korean actors Kim Soo-Hyun, Seo Ye-Ji, Oh Jung-Se, and Park Gyu-Young starred in It's Okay to Not Be Okay. It told the story of a romance between a psych ward nurse and an antisocial children's book writer. The drama became sensational and received many praises from critics and fans. The K-drama and a Korean reality television series will have a chance at winning an Emmy.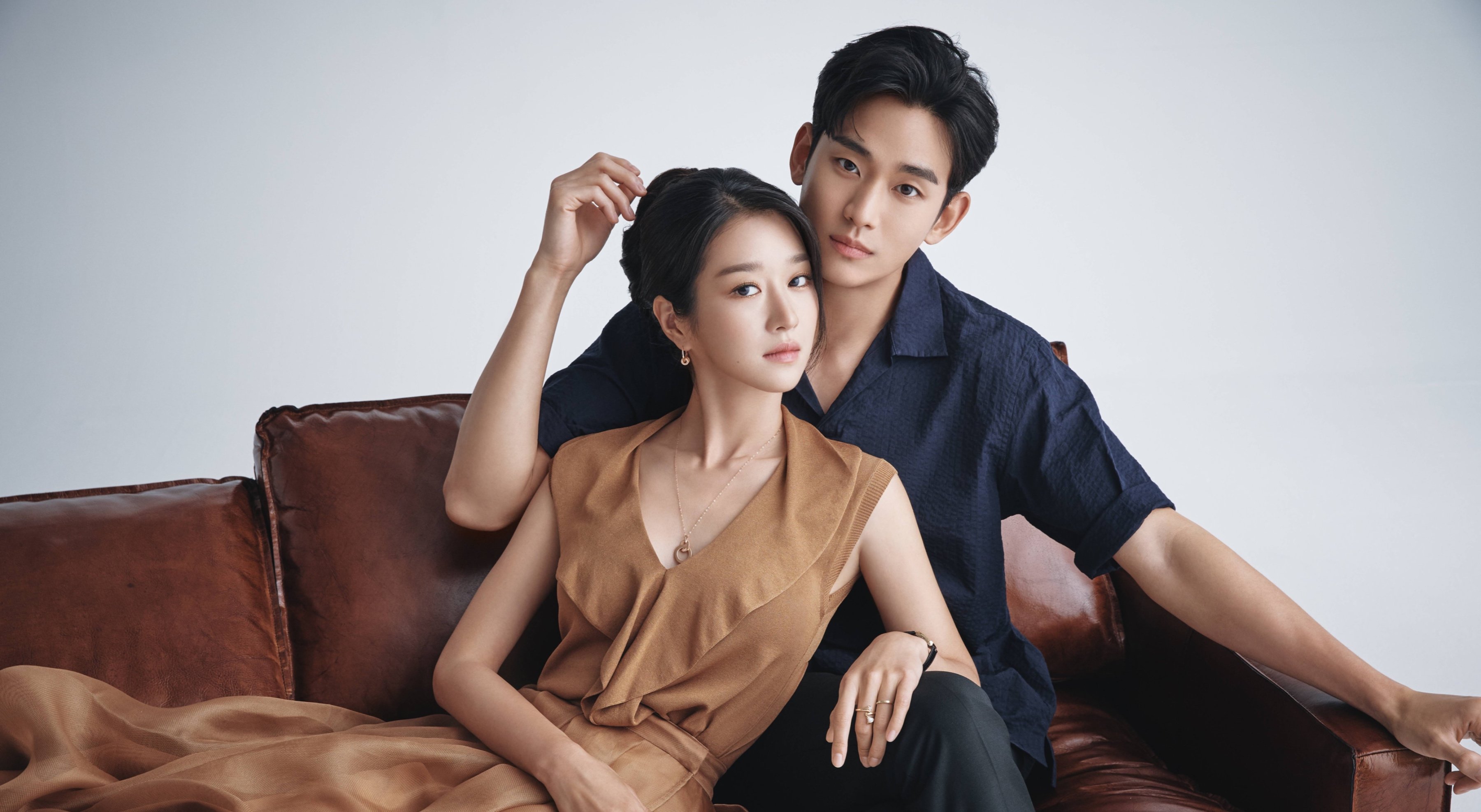 'It's Okay to Not Be Okay' was the most popular K-drama on Netflix in the romance genre in 2020
TvN and Netflix hit gold with It's Okay to Not Be Okay. The K-drama had everything from tantalizing romance, a badass female lead, and an underlying thriller storyline. Even The New York Times called the K-drama  "The Best International Shows of 2020" and received eight nominations and two awards at the 57th Baeksang Arts Awards. Hotel Del Luna and One Ordinary Day actor Kim Soo-Hyun played the role of Moon Gang-Tae.
Gang-Tae (Kim) becomes his autistic older brother's caretaker when his mother is murdered. Into adulthood, Gang-Tae works as a caretaker at a psychiatric hospital and soon crosses paths with a famous children's book. Ko Moon-Young, played by Seo Yea-Ji, is famous for her work but is straightforward and cold-hearted. Moon-Young has a dark and troubling past that made her the closed-off person she is.
Moon-Young and Gang-Tae develop a uniquely hot and cold romance. Underlying their romance is a chilling mystery of both their pasts coming back to haunt them in a way they never saw coming. Along with Gang-Tae's brother, the three characters create an inseparable bond and help heal each other's wounds.
'It's Okay to Not Be Okay' is nominated as a Mini-series with 'The I-Land' in the Non-Scripted Entertainment category
South Korea will be represented at the International Emmys in two categories, according to Soompi. The 2021 International Emmy Awards announced 44 nominees from around the world. Included are It's Okay to Not Be Okay and the survival reality series, The I-Land. CJ ENM entertainment company produced both series and owns well-recognized Korean broadcast channels, tvN, Mnet, OCN, and more.
It's Okay to Not Be Okay is nominated in the TV Movie/Mini-Series category. The K-drama premiered from June to August 2020 and met the Emmy requirements of eligibility based on its debut date. Seeing as the K-drama only has one season and 16 episodes, it is categorized as a mini-series. But, there are a select few K-dramas that surpass one season or have shorter than 16-episodes.
The I-Land is notorious amongst K-pop fans. The survival reality series allows aspiring singers, dancers, and rappers to hit it big in a K-Pop group as idols. Twenty-three individuals entered, with only seven making it to the end and debuting as the group ENHYPEN. The I-Land premiered from June 26 to Sept. 18, 2020.
How is a K-drama's eligible for an Emmy or International Emmy?
The Emmys have set rules on what series can be eligible for a nomination. According to the rules, a foreign series is eligible when developed and created with an American company. The television series must also debut on an American network. The two guidelines alone make K-dramas ineligible. While K-dramas now debut on Netflix, they also air on Korean cable television.
For the International Emmys, the rules no longer apply. Foreign series must abide by an eligible time frame. Series eligible at the Emmys must debut within the set dates, but for the International Emmys, the dates differ. A television series is eligible if it premiered between Jan. 1, 2020, and Dec. 31, 2020. It's Okay to Not Be Okay and The I-Land landed within the time frame.
The 49th International Emmy Awards will premiere on Nov. 22, 2021.