It's Possible That Cynthia Bailey Is Leaving Atlanta for 'Real Housewives of Beverly Hills'
Cynthia Bailey may be kissing her Georgia peach goodbye and trading it in for strolls down Rodeo Drive. The longtime RHOA cast member is preparing to marry her fiance, Mike Hill. Much of their relationship has been bi-coastal as Hill lives and works in LA full-time, and with his new talk show showing promising ratings, the possibility of him being able to move to Atlanta is slim. Bailey has been spending a lot of time in sunny California. With a potential full-time move, she's open to joining the cast of RHOBH.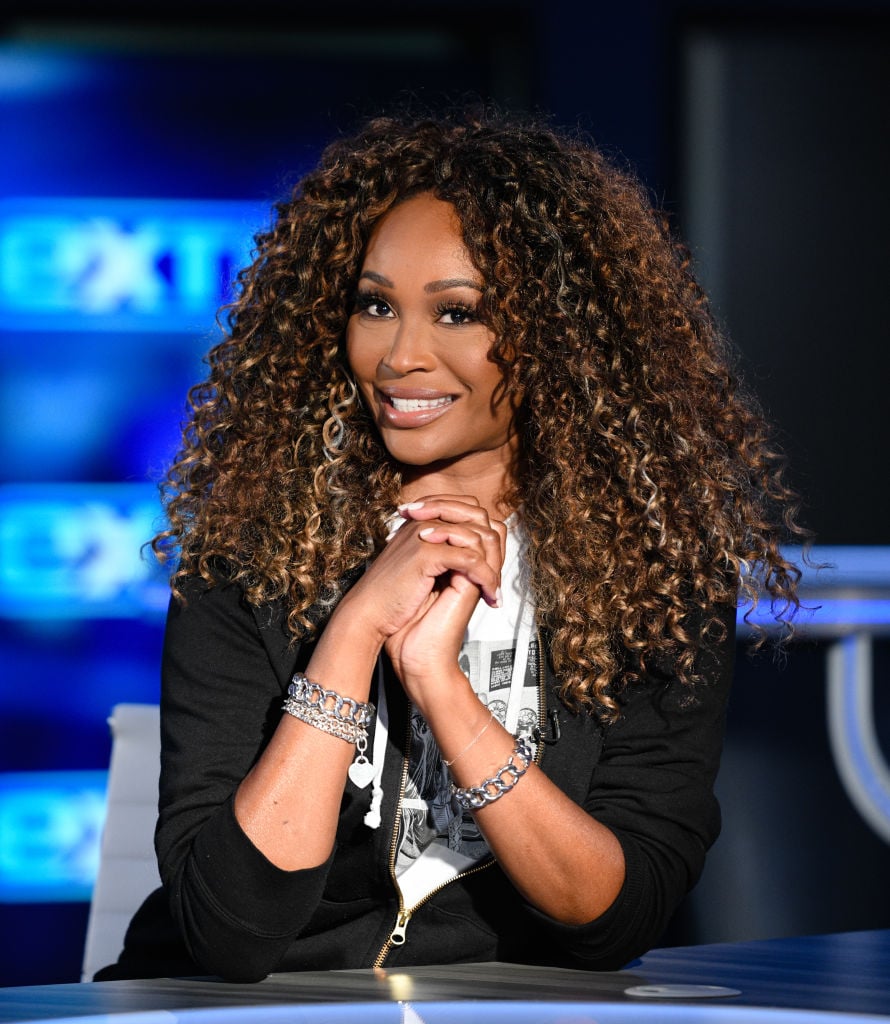 Cynthia Bailey has been open about her desire to move to LA full-time
Bailey met Hill through a dating experiment on The Steve Harvey Show and has been head over heels in love since. The couple got engaged in the summer of 2019 and up until that point, their relationship was long-distance as Hill lives and works in LA, and Bailey is in Atlanta.
Prior to meeting Hill, Bailey was contemplating moving to the west coast. She'd just gotten divorced from her ex-husband Peter Thomas – and her daughter, Noelle Robinson, had been traveling back and forth to LA to pursue a career in modeling and acting. But now that she's months away from walking down the aisle again, Bailey says she has no problem with packing up and moving to LA when she becomes Mrs. Mike Hill. 
Bailey's been spending all of her time in recent months due to quarantine and though it was a test to whether their relationship can survive at times, she says they passed with flying colors. 
Related: 'RHOA:' Cynthia Bailey Says Being Quarantined With Fiance Mike Hill Amid Coronavirus Has Been The Ultimate Test
A recent Instagram post also alludes to the RHOA star putting her beloved Atlanta home, known as Lake bailey, on the market. But she's also said previously that she'd never sell the home and would keep it as a vacation property. 
Cynthia Bailey says she's open to joining 'RHOBH' cast
Until Bailey decides for sure where she plans to live full time, the former supermodel has her gig on RHOA to factor in when she does make the final decision. She filmed a few episodes with Hill in LA for season 12 at his home. Fans are questioning whether or not Bailey would be open to joining the cast of RHOBH.
Bailey says she's not opposed to switching franchises because she is bo-costal and has a life in both cities. She's not foreign to LA and her career and personal life has afforded her the opportunity of familiarity with LA as well. But, she'd prefer to show her life in both places.
"Beverly Hills, I'm not opposed to…the reality is, I live in Atlanta and I live in LA. As a reality star if we're going to show my truth, then I'm friends with a lot of the ladies in Beverly Hills as well," she said during an interview with Hip Hollywood. "I would be open to showing both parts of my life, my LA life, and my Atlanta life so we'll see if Bravo and Truly Original can figure that out."
If Cynthia Bailey joins 'RHOBH,' she'll make the second castmate of color in the franchise's history
Bailey would be welcomed on the RHOBH, especially since they've diversified their cast and added veteran model and actress, Garcelle Beauvais. Beauvais joined the cast in its 10th season, making her the first Black cast member in the history of the franchise.
"As the first African American Housewife in the Beverly Hills franchise, I am honored and humbled by this awesome opportunity to exemplify the fact that Black Girl Magic lives and thrives in every zip code!" she told Bravo's The Daily Dish in August 2019.
Bailey and Beauvais are also friendly and have been for years. In fact, when it was announced that Beauvais was joining the RHOBH cast, Bailey was one of the first to reach out and offer her congrats and words of wisdom for transitioning into reality television. Bailey also has ties with other cast members of RHOBH.