What Is Ivana Trump's Net Worth?
Ivana Trump is best known for being Donald Trump's first wife. What is her net worth now, 30 years after their divorce?
Ivana Trump is a former Olympic athlete who rose to fame in the 1980s as the wife of Donald Trump. At the time, the couple was known for their extravagant lifestyle, which they could afford thanks to the Trump family's legacy in real estate.
Now that Ivana and Donald are no longer together, many people might be wondering about her financial status. What is her net worth today?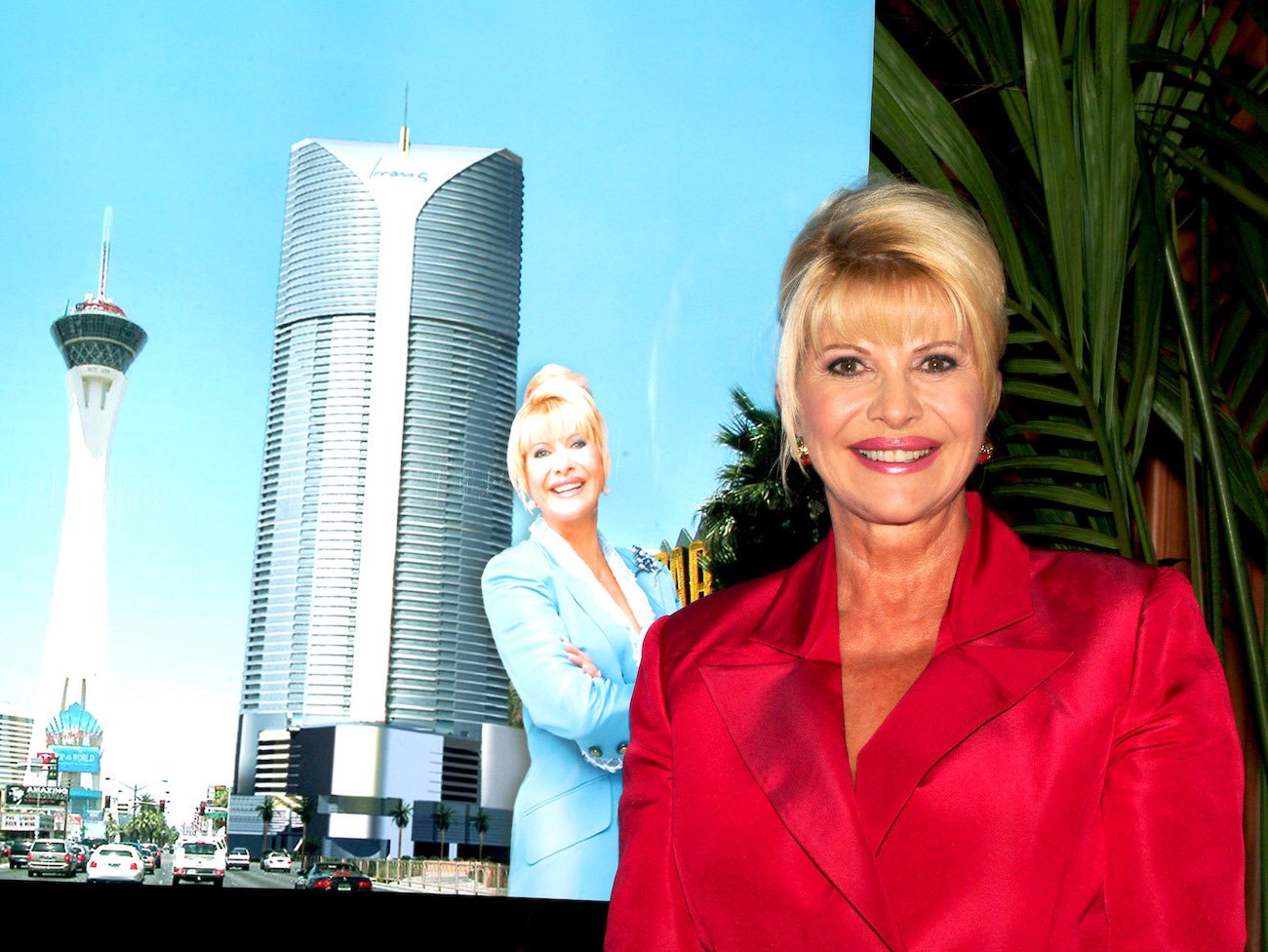 Ivana Trump's marriage to Donald Trump lasted over 10 years
Ivana and Donald met in 1976, and they tied the knot a year later. The couple has three children together: Donald Jr. (born 1977), Ivanka (born 1981), and Eric (born 1984). 
During their marriage, Ivana and Donald were notorious for their involvement in New York City's social scene. They attended many events together and made frequent appearances in tabloid newspapers.
Ivana was a savvy businessperson as well. She took part in some of Donald's real estate projects, including the establishment of the Trump Tower on Fifth Avenue.
However, in the late 1980s and early 1990s, the Trumps' relationship broke down. According to the Chicago Tribune, eyewitnesses caught the couple fighting on a trip to Aspen where Donald's mistress, Marla Maples, was present. Ivana and Donald separated, and their divorce was finalized in 1992.
What is Ivana Trump's net worth and how does she make money?
Ivana is no longer a part of the wealthy Trump family, but she still has a lot of money under her name. According to Celebrity Net Worth, she is worth an estimated $100 million.
After her divorce from Donald, Ivana continued to use her business skills to have a career of her own. She started Ivana, Inc. and Ivana Haute Couture, which sell fashion and beauty items via home shopping channels.
Ivana also became an author. She wrote two fiction books called For Love Alone (1992) and Free to Love (1993). Additionally, Ivana has penned books about her own life: the self-help book The Best Is Yet to Come: Coping with Divorce and Enjoying Life Again (1995) and the autobiography Raising Trump (2017).
Ivana Trump's love life after her divorce from Donald Trump
Ivana has had a tumultuous love life after her divorce from Trump. In fact, she has been married four times.
Before meeting Donald, Ivana was married to Austrian ski instructor Alfred Winklmayr from 1971 to 1973. According to People, Ivana married Winklmayr mainly to get an Austrian passport and leave Communist Czechoslovakia, where she was born and raised.
After her divorce from Donald, she married Italian entrepreneur Riccardo Mazzucchelli. However, their marriage quickly ended in 1997.
Then, she had a relationship with Italian aristocrat Roffredo Gaetani from 1997 until his death in 2005.
From 2008 to 2009, she was married to Italian actor Rossano Rubicondi. After their divorce, the couple continued to have an on-and-off relationship until 2019. On October 29, 2021, Rubicondi died from melanoma at the age of 49.