J Balvin Postpones 'José' North American Tour Due to 'Production Challenges'
Days before his José tour was set to kick off, Latin music superstar J Balvin has postponed all 25 North American tour dates. The Colombian singer and rapper announced the tour postponement on his personal Instagram account. He cited production challenges due to the coronavirus (COVID-19.)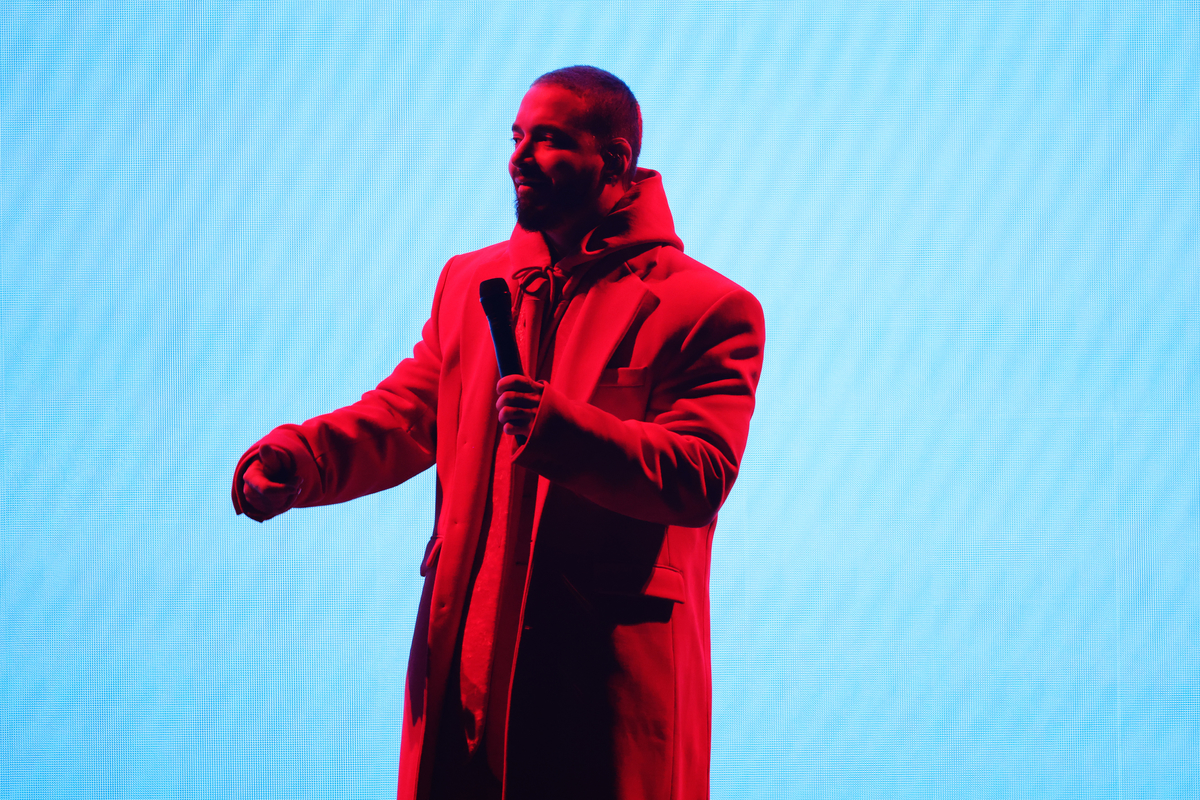 J Balvin says coronavirus has 'caused some unforeseen production challenges'
In San Antonio, Texas, fans were preparing to see J Balvin live on Tuesday, April 19. Now, they're waiting for rescheduled tour dates to drop along with fans in 24 other North American cities. On Tuesday, April 12, the "Mi Gente" singer posted a message on his Instagram account to announce the tour postponement. He shared the following statement in Spanish and English. 
"Throughout the past year, we have been working tirelessly to bring you an exciting and immersive 'José' Tour experience where everyone feels welcome to the party."
"COVID has caused some unforeseen production challenges, and I wouldn't be able to keep my promise of giving you the absolute best show possible. Because I believe you deserve that, I've made the difficult decision to reschedule the tour."
J Balvin assured fans their tickets would be valid for future dates. "All the details are still being worked through with my incredible team, but we'll be getting you the new dates within the next few weeks and honoring your tickets."
He then thanked fans for their support, "I'm continuously in awe of all your love and support. I can't wait to see you on the road where we will all celebrate together and keep the good vibes rolling." 
The announcement comes after a tumultuous few months for J Balvin
The José tour was supposed to be J Balvin's biggest US tour to date. He recently told Remezcla, "The stage will be way bigger than everything that we have done before. My mission was: 'What would Michael Jackson do if he was still alive?'"
He continued, "I bet you it has to be one of the best tours ever seen on the planet."
A few weeks ago, infobae reported that Julio Correal, a Colombian broadcaster, called Balvin's performance at the Estéreo Picnic Festival "the poorest show I have ever seen."
He said, "Mr. José Balvin, respect the public. Respect the Festival, but above all be respectful with a show."
In March, J Balvin was on the receiving end of a scathing diss track by reggaeton artist Residente. In a BZRP Music Sessions freestyle, Residente lays into Balvin, "The country is struggling, people are being killed, and he's uploading photos of Gandhi praying."
J Balvin is not the first artist to cancel due to coronavirus issues delaying production
While his statement didn't explain how coronavirus is causing "unforeseen production challenges," J Balvin is not the only music act to cancel shows for this specific reason. In January of 2022, Adele indefinitely postponed her entire Las Vegas residency just one day before the first show. 
The "Easy on Me" singer blamed coronavirus for the last-minute cancelation. "We've tried absolutely everything we can to put it together in time and for it to be good enough for you, but we've been absolutely destroyed by delivery delays and COVID."
She continued, "Half my crew and team are sick with COVID, and they still are, and it's been impossible to finish the show." However, employees said this was not the case, and the cancellation was due to Adele having relationship issues with her boyfriend, Rich Paul.
Page Six reported a source linked to the management team at Caesars Palace Las Vegas told them her relationship issues were the cause of the canceled shows. "Adele's been crying and couldn't get through a single full rehearsal for the past month."
Whatever the reason, postponing a tour last minute is a massive disappointment for fans who may not be able to attend a rescheduled show. As of this writing, J Balvin has not released new tour dates.