J.K. Rowling's New Harry Potter Hub Casts a Banishing Spell on Boredom
J.K. Rowling just launched the Harry Potter at Home Hub to entertain fans and families stuck at home. Here are all the details you need to know about the new initiative.
Even in the darkest of times, the magic of Harry Potter can help brighten up the day — especially for those families stuck at home due to coronavirus outbreak. Luckily, author J.K. Rowling is launching the Harry Potter At Home Hub to keep home wizards entertained and engaged during this time of self-isolation.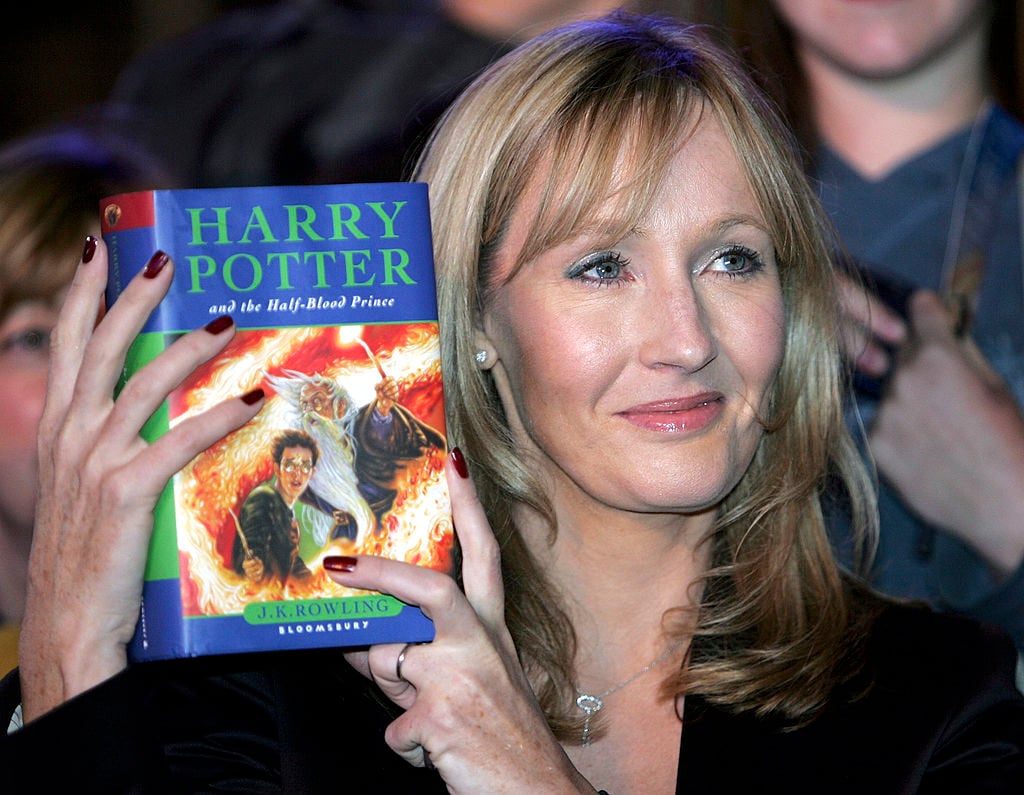 J.K. Rowling has been advocating social distancing
In an effort to curb the spread of the COVID-19 coronavirus, J.K. Rowling has been urging people to stay home and practice social distancing. "Everybody safe and well," she wrote in a recent tweet.  "Let's not lose a single person because we weren't prepared to play our part. #StayHomeSaveLives."
The author also praised the workers who continue to do their jobs and provide communities with essential services amid the outbreak.  "Thinking tonight of medical staff, supermarket workers, the military and all public service employees putting themselves on the line for our communities," Rowling wrote in her tweet. "We can only aspire to deserve you. Stay safe, everyone."
She recently relaxed the 'Harry Potter' license
To make guided reading easier for teachers providing at-home instruction, Rowling relaxed the Harry Potter license. With these relaxed copyright permissions, teachers all over the world are now able to share videos of themselves reading Harry Potter books to their students (through their school's network) until the end of the school year. 
"Delighted to help teachers reach kids at home by relaxing the usual licence required to post videos of themselves reading Harry Potter books," Rowling announced in a March 20 tweet. "Be well, everyone. More soon!"
J.K. Rowling launches the Harry Potter At Home Hub
Rowling recently launched Harry Potter At Home — an online hub for Harry Potter fans, children, and families that find themselves getting bored during the quarantine. "Parents, teachers, and carers working to keep children amused and interested while we're on lockdown might need a bit of magic, so I'm delighted to launch http://harrypotterathome.com," Rowling wrote in her April 1 tweet. 
On Rowling's new website, which is being launched on WizardingWorld.com, readers will find Harry Potter and Fantastic Beast-themed activities and reading materials suitable for all ages. The site will be updated each day and will feature resources from a variety of providers including Audible, Pottermore Publishing, and Overdrive. 
"Welcome to the Harry Potter At Home hub where you'll find all the latest magical treats to keep you occupied," the website reads. The site also promises to cast "a Banishing Charm on boredom" with all the fun new content it will offer. It will feature "special contributions from Bloomsbury and Scholastic, nifty magical craft videos (teach your friends how to draw a Niffler!), fun articles, quizzes, puzzles and plenty more for first-time readers, as well as those already familiar with the wizarding world."  
As part of Rowling's initiative to help teachers and families during quarantine restrictions, Pottermore Publishing is making digital and audio versions Harry Potter and the Philosopher's Stone free for readers. The book will be available in over 20 languages on digital libraries, including Overdrive's Libby app and the Sora app.