J.Lo Wasn't Diddy's Only Love Affair: A Look Back at Diddy's Past Relationships
Sean "Diddy" Combs is a rapper, music mogul, businessman, and philanthropist. He was one of the most prominent record label owners of the 90s and continues to push out projects in music and television.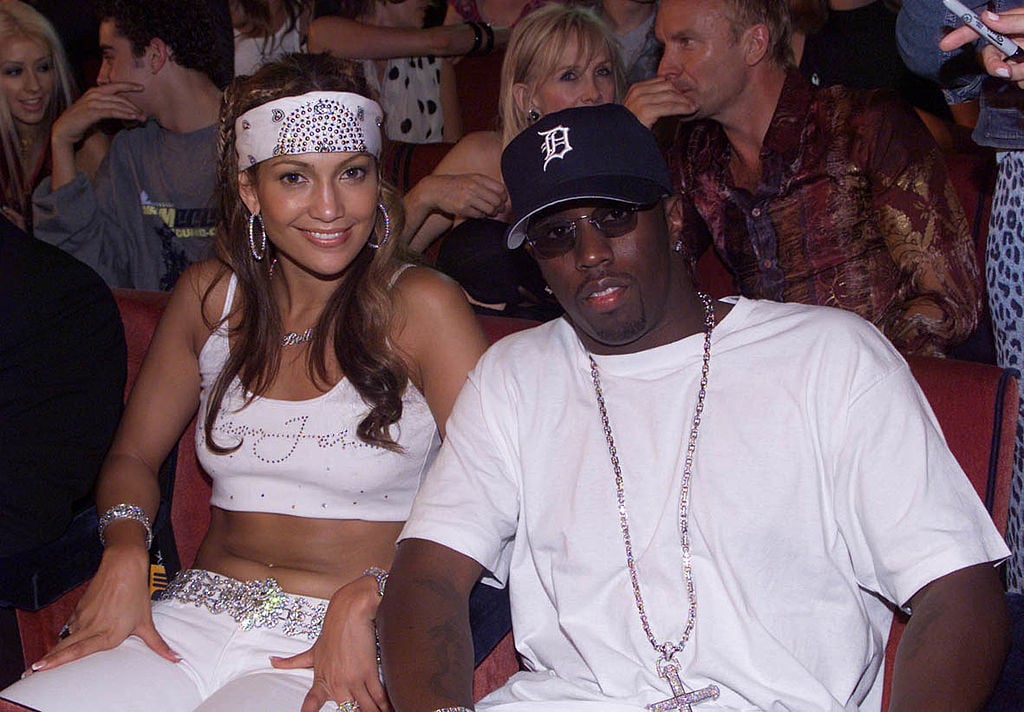 Along with his success, he's always had a lady by his side to share it with. His most notable may have been with J. Lo, but that wasn't the only sweet romance he's experienced throughout his lifetime. Here's a look back at the women in Diddy's life.
Diddy's relationship with Misa Hylton
Hylton met Diddy when she was just 15. Diddy was a Howard University college who traveled between D.C. and New York to promote parties. He landed a job as an A&R intern with Uptown Records and when Hylton was 17-years-old, she landed her first styling job with his group, Jodeci. Hylton and Diddy welcomed their son, Justin, in 1995. They split soon after and Diddy moved on with model, Kim Porter.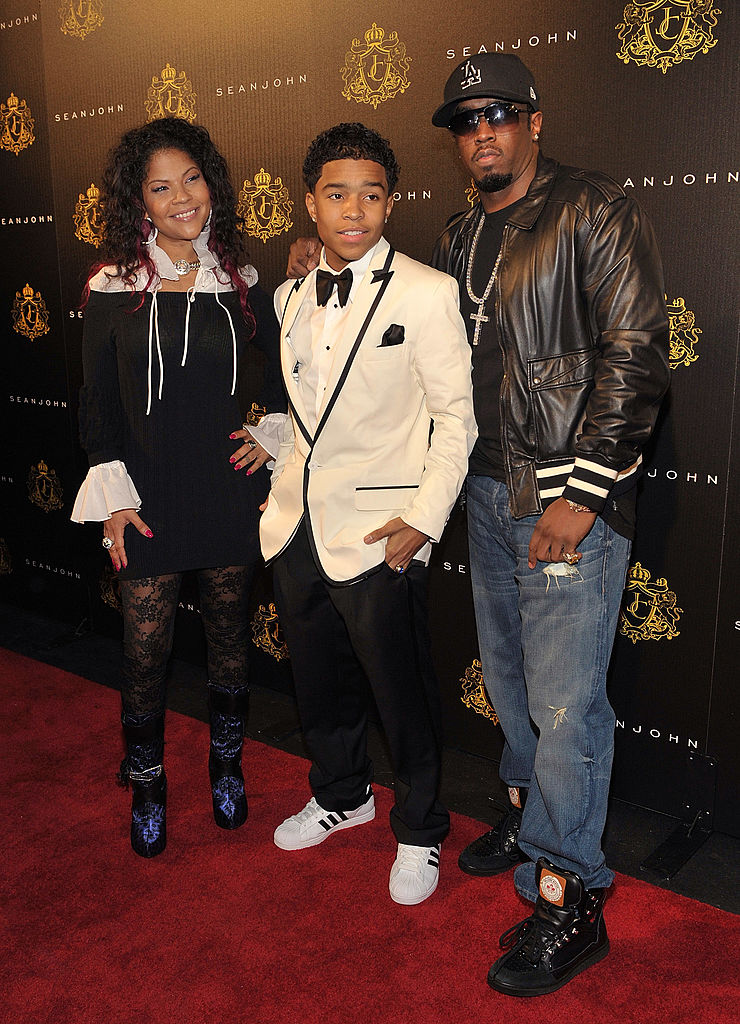 Hylton took Diddy to court in 2004 for child support. According to The New York Post, Hylton was getting only $5,000 a month while Porter was receiving $35,000 a month for the son she shared with the rap mogul. They reached an agreement and mended their relationship as friends. The former couple have co-parented their blended family with ease ever since. 
Hylton reigns as one of the most sought after fashion stylist in hip hop, with clients like Lil' Kim, Mary J. Blige, Lala Anthony, and Busta Rhymes just to make a few. She also has a deal with the urban luxury line MCM and credits Diddy with helping her fashion dreams come true. 
Diddy's relationship with Kim Porter
Diddy and Porter were the hip hop black Barbie and Ken of the 90s. He met the famous model while she was working as a receptionist at Uptown Records. They began dating in 1993 and welcomed their son, Christian, in 1998. Diddy also took on the role of surrogate father to Potter's son from a previous relationship, Quincy. The two were big in the hip hop social scene and had the beauty and power to envy. 
Their relationship came to a halt when Porter discovered Diddy was dating J. Lo in 1999. Like Hylton, Porter battled it out with Diddy for child support before they reconciled in 2003. In 2006, they welcomed twin girls, Jessie and D'Lila and did an interview with Essence where they declared their love for one another. 
Their bliss was interrupted once more when Diddy admitted he fathered another child outside of their relationship, a daughter who was born just months before their twins. After over a decade with Diddy, Porter had enough and left for good. She opened up to Essence Magazine about their split and stood on her own while she focused on her children and career. She and Diddy maintained a close co-parenting relationship and friendship and often traveled together. 
Sadly, Porter passed away in November 2018 from pneumonia, leaving Diddy devastated. He mourned her death and refers to Porter as his soulmate. 
Diddy's relationship with J.Lo
J.Lo and Diddy made headlines for their matching fashion on red carpets and mixing music and culture. They met on the set of a music video and Diddy was immediately enameled.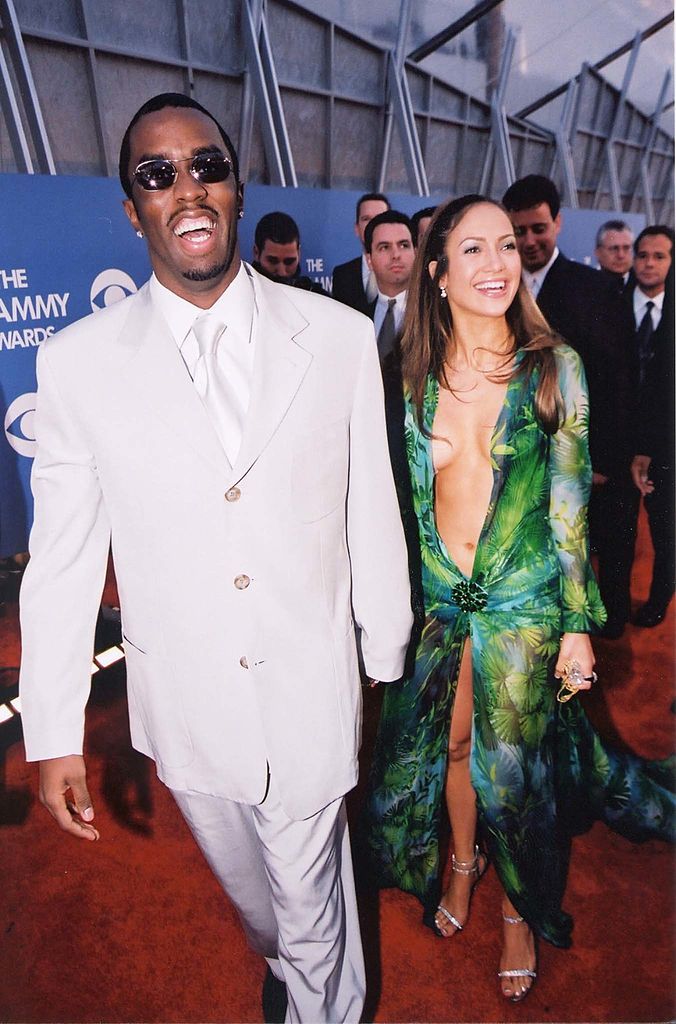 They began dating and Diddy broke off his relationship with Porter try his luck with the Bronx native. They were the industry's most glamorous and talked about couples and spent just as much time talking about their love for one another publicly. 
Their whirlwind relationship fizzled as quickly as it started. Their love of club hopping and being in the mix would land them in trouble with the law during an unfortunate night in the winter of 1999. Shots rang out at an NYC nightclub following an altercation between Diddy and another patron. Police found a gun in the car that J.Lo and Diddy were in and they were both arrested. Charges were filed against both but soon dropped against J. Lo. They remained a couple for another year and a half but their relationship couldn't stand the pressure and they split during Diddy's trial in 2001. 
Porter and Diddy reconciled and she stood by his side at court hearings. J. Lo said their breakup was due to her not believing Diddy would settle down and give up his bachelor lifestyle. Since their breakup, they've remained friendly and Diddy once said that J. Lo was a true love of his life while they dated. 
Diddy's relationship with Cassie 
Cassie was signed to Diddy's record label when she was just 17 and he took on the role of mentor to the talented singer. The duo first met in 2006, after Diddy heard Cassie's single "Me & U," in a club before he signed her to Bad Boy Records. Cassie took her time to work on her music career with Diddy guiding her and rumors spread that she was more than just his protégée.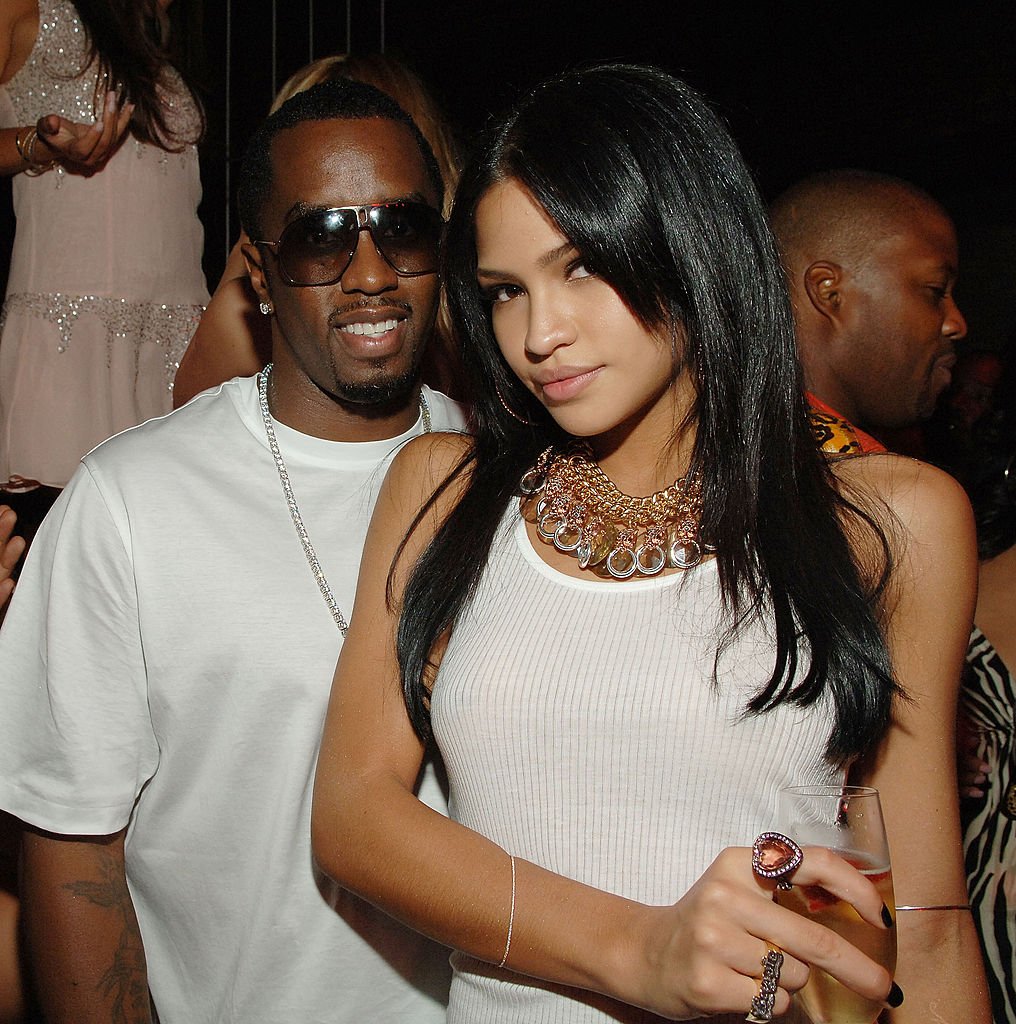 Up until 2007, Diddy was in a relationship with Porter but sometime after their split, he and Cassie began dating. It wasn't until 2012 that Cassie spoke publicly about their relationship during an interview with The Urban Daily. At the time, she didn't necessarily confirm nor deny that they were a couple but it was clear that something was going on. She confirmed a year later during an interview with Vibe that she and Diddy, who is over 10 years her senior, were dating. She insisted she preferred to keep the details of their love life private. Diddy hinted on Instagram that he and Cassie were engaged in 2014 but they never walked down the aisle. 
Between 2015 and 2018, E News reported that the couple were on-again-off-again. The final split came in 2018. Cassie is now married to celebrity fitness trainer, Alex Fine, and they are expecting their first child together. Diddy publically congratulated Cassie on her new life. 
Since his split with Cassie, it's been rumored that Diddy dated Jocelyn Chew, Lori Harvey, and Nicole Olivera but he claims he's single and focusing on being a father to his six children.