Jaci Butler Talks Her Single 'Breakup Season'
Jaci Butler, also known as That Girl with the Green Hair, is a singer-songwriter and content creator. On Sept. 22, Butler dropped a new single called "Breakup Season." Following the release of the song, Showbiz Cheat Sheet chatted with Butler over email about her music career, "Breakup Season," and her future plans.
This interview has been edited and condensed.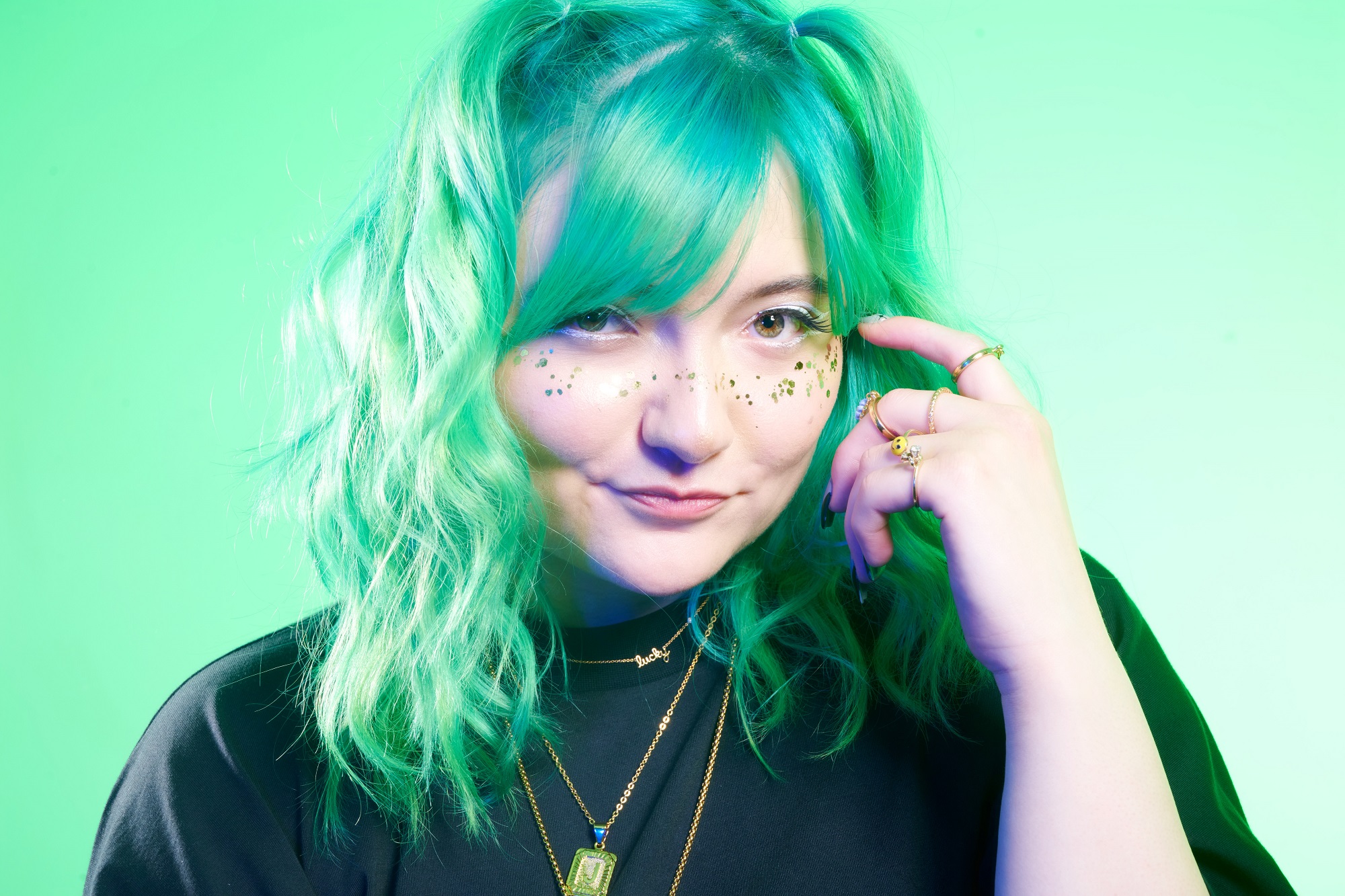 Showbiz Cheat Sheet: Before you began playing music professionally, how did you realize you had an interest in music?
Jaci Butler: From the time I could talk, I was literally singing. I'd stand up on my grandmother's kitchen island and make my family watch me perform songs.
No matter what, I always wanted to be on stage. I loved musical theatre… Eventually, I decided I wanted to do Rock music… then pop. Started a band, etc., etc.
Showbiz Cheat Sheet: You first got your start by founding Jagged Row in Dallas. Can you go into detail about what it was like forming a band and touring?
Jaci Butler: I actually started Jagged Row when I was 12 years old. I found myself loving the pop-punk and pop-rock scenes and wanted to start performing. I told my parents and we auditioned some guys that inevitably became my best friends and writing partners for the next 8 years. We toured all over the nation and Canada until I was 20.
Showbiz Cheat Sheet: What inspired you to make the move to Los Angeles?
Jaci Butler: After the band broke up, I dove into writing a lot of music on my own. I spent a lot of time in the studio in Nashville trying to decide what I wanted to be now that I was JACI BUTLER again… I ended up writing my songs "Color Me You" and "Bullet" during that time.
I also started posting a lot on social media — specifically YouTube and Musical.ly (now TikTok haha). I was growing online and really wanted to be closer to the music scene that I loved so much in LA. I was spending over half my time there anyway, and so in 2018 I decided to make the move here. It's my second home. I love it so much here.
Showbiz Cheat Sheet: Green is my favorite color so I just feel the need to tell you that I really like your hair. Why did you decide to dye it green and have the name "That Girl with the Green Hair" be tied to your public identity?
Jaci Butler: Ah! Thank you so much. I've had green hair for about 6 years now actually… it all started back when I was in my band, Jagged Row. I had this neon green custom mic stand made. At first, I started just matching my nails or clothes to it, but eventually, the whole band was designing our wardrobe around the green! Eventually, I just dove headfirst (pun intended) and on a whim on tour, I got it done in New York City.
Showbiz Cheat Sheet: What was the inspiration for your new song "Breakup Season"?
Jaci Butler: "Breakup Season" was such a fun and emotional song to write. I also got to reconnect with an old friend from American Idol, Avalon Young, on the song! I kind of took inspiration from every breakup I've ever gone through for it — including my worst breakup — the band. It's about that relationship that we've all had where you both know it's over, but you just keep hanging on. Eventually, you have to let go and move on.
Showbiz Cheat Sheet: Do you have a favorite lyric from the song?
Jaci Butler: Oh wow. This song is so special to me. Honestly, my favorite lyric is "I spend so much time trying to make things alright but I finally realize that I'm fine without you."
Showbiz Cheat Sheet: What do you want fans to take away from "Breakup Season"?
Jaci Butler: "Breakup Season" doesn't have to just be about a relationship with a significant other. It can signify the end of any relationship or phase in your life and the start of something new. To me, it's about all these things — love, luck, life, the right timing. My hope is that people can feel all those same emotions when they listen to the song.
Showbiz Cheat Sheet: You're also working on an upcoming EP. What can you tell us about the album?
Jaci Butler: The project is called LUCKY, partly in dedication to my amazingly supportive fan base "the lucky charms." I'm so thrilled for this as it's my first full project as a solo artist. I really feel that this is the most vulnerable I've ever been and I'm excited and anxious to share these parts of myself with everyone. "Breakup Season" really sets the tone, in my opinion, for the rest of the EP. That being said, the next single is much more of a "feeling yourself" anthem than breakup ballad.