Jack Harlow Gave $4000 to the Teachers Who Reimagined 'What's Poppin' in a Viral Video
In an appearance on Good Morning America, rap star Jack Harlow surprised two extraordinary teachers with gifts. While on the show, the artist explained to the GMA hosts why the educators totally deserved it.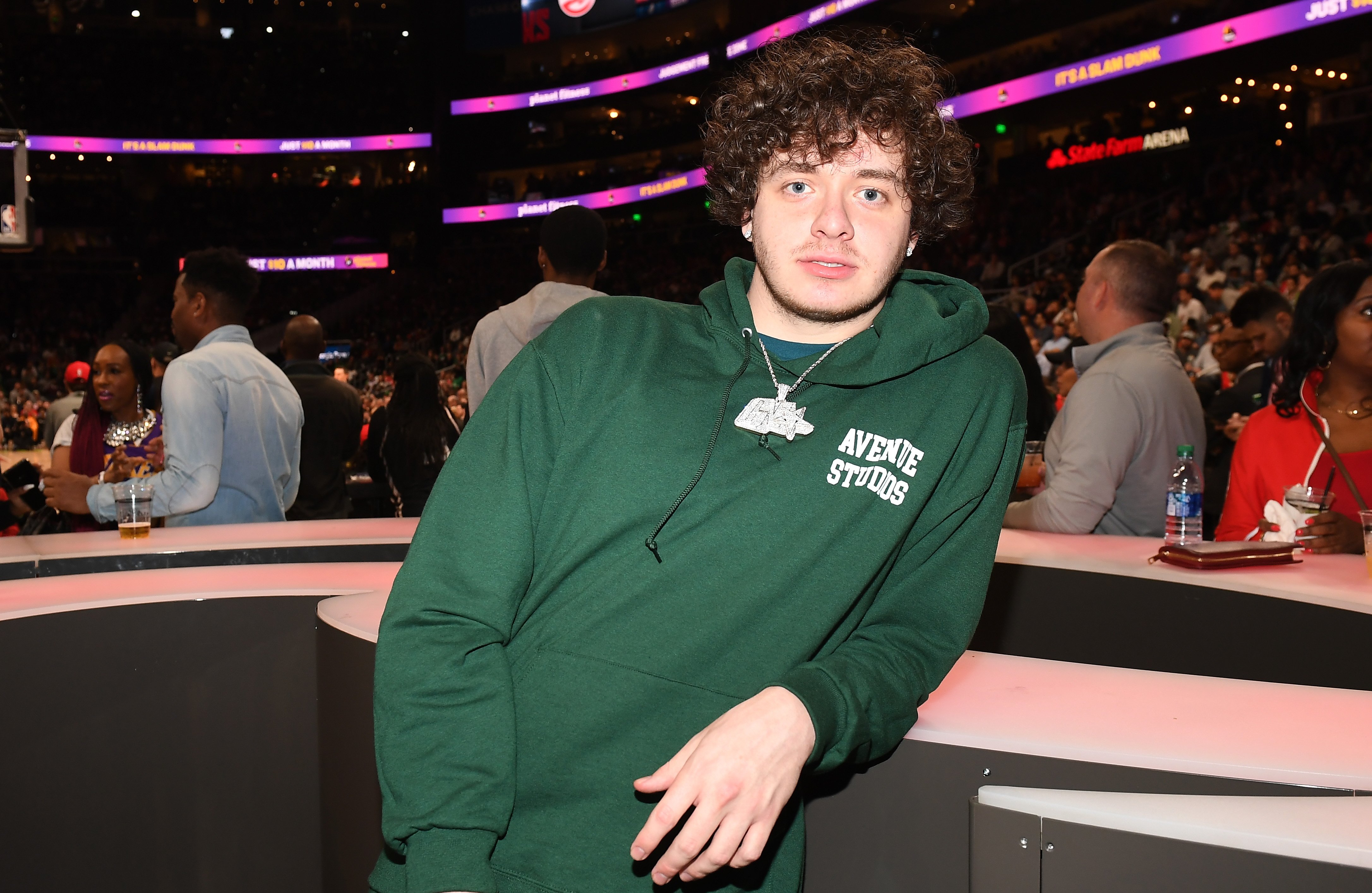 Two Georgia teachers showed off their rap skills in an original video
Two teachers from Monroe Comprehensive School in Albany, Georgia, made the news with a viral rap video in the spirit of Jack Harlow's "What's Poppin." Using Harlow's catchy beat, Callie Evans and Audri Williams wrote original lyrics for the song to welcome students back to school. Several of the school's cheerleaders served as background dancers in the video, which went viral.
"No COVID-19, I ain't worried about a thing. When it come to me, ain't no stopping," Audri Williams raps. Callie Evans follows her colleague, with her hard-hitting verse, "What's poppin? Ms. Evans on the beat, so tap in. You got options. But you better pass my class. No floppin."
The song acknowledges the pandemic and touts the high-quality virtual learning environment. With the fun lyrics and slick dance moves seen in the video, it's easy to rock along to the beat of the song.
Audri Williams and Callie Evans explained how they came up with the idea for the song
Williams revealed to GMA that the wildly popular music video is not her first foray into rap. She explained that several years ago, as a neophyte teacher, she created an end of the school year song. But this time, she decided to partner with her colleague and friend, Evans.
"The idea came about four years ago when it was my first year [of] teaching. And instead of doing a back-to-school rap, I actually did an end of the school year rap to just celebrate my first year of being successful as a first-year teacher," recalled Williams. "That following year, Mrs. Evans joined me at Monroe. We were already friends prior to her coming. So when she came, I was so excited and I wanted to kind of keep the raps going to keep the morale of the school up. So, I asked Mrs. Evans if she could join me in the next school rap, and she was down. And from that, it was history."
The back-to-school rap has a special meaning to 'push through no matter what'
Evans explained to GMA that the original lyrics have a special purpose. The teachers' goal was to motivate their community and beyond.
"Because Albany was impacted dramatically because of COVID-19, we basically wanted to just motivate not only our students, our teachers, but our community," said Evans. "We have a lot of people that lost their lives, and I'm sure the students were discouraged to even come to school in those circumstances. So, we wanted to just show them how important it is to overcome adversity, to push through no matter what. And no matter where you're from, you can always be motivated and take it to the top."
'What's Poppin' rapper Jack Harlow surprised Williams and Evans live on 'GMA'
Williams and Evans displayed shock and surprise when Harlow popped up in the live GMA chat. "I can't even tell y'all how amazing y'all are," Harlow gushed.
 "I love you so much," Harlow continued. "I grew up with teachers that had a huge influence on me my whole life, and it stuck with me. So what y'all provide to society is invaluable, so I can't thank you enough for doing the job you guys do."
As if Harlow's appearance wasn't enough of a treat, the star presented Williams and Evans with gift cards to show his gratitude for their work in the sphere of education. "Just as a small token of my appreciation, I wanted to give both of you $2000 gift cards just to treat yourselves to whatever you guys want. I really appreciate y'all doing what you do. So, thank you so much. And thank you for making my song better."
Follow Erika Delgado on Twitter