Jack Harlow Likes That His Music Appeals to Women
On March 16, Rolling Stone released an interview with rapper Jack Harlow. In the interview, Harlow revealed the title of his upcoming album is Come Home the Kids Miss You, and he discussed his upcoming music plans. The young rapper also touched on his growing fan base of women, saying, "I f*** with it!"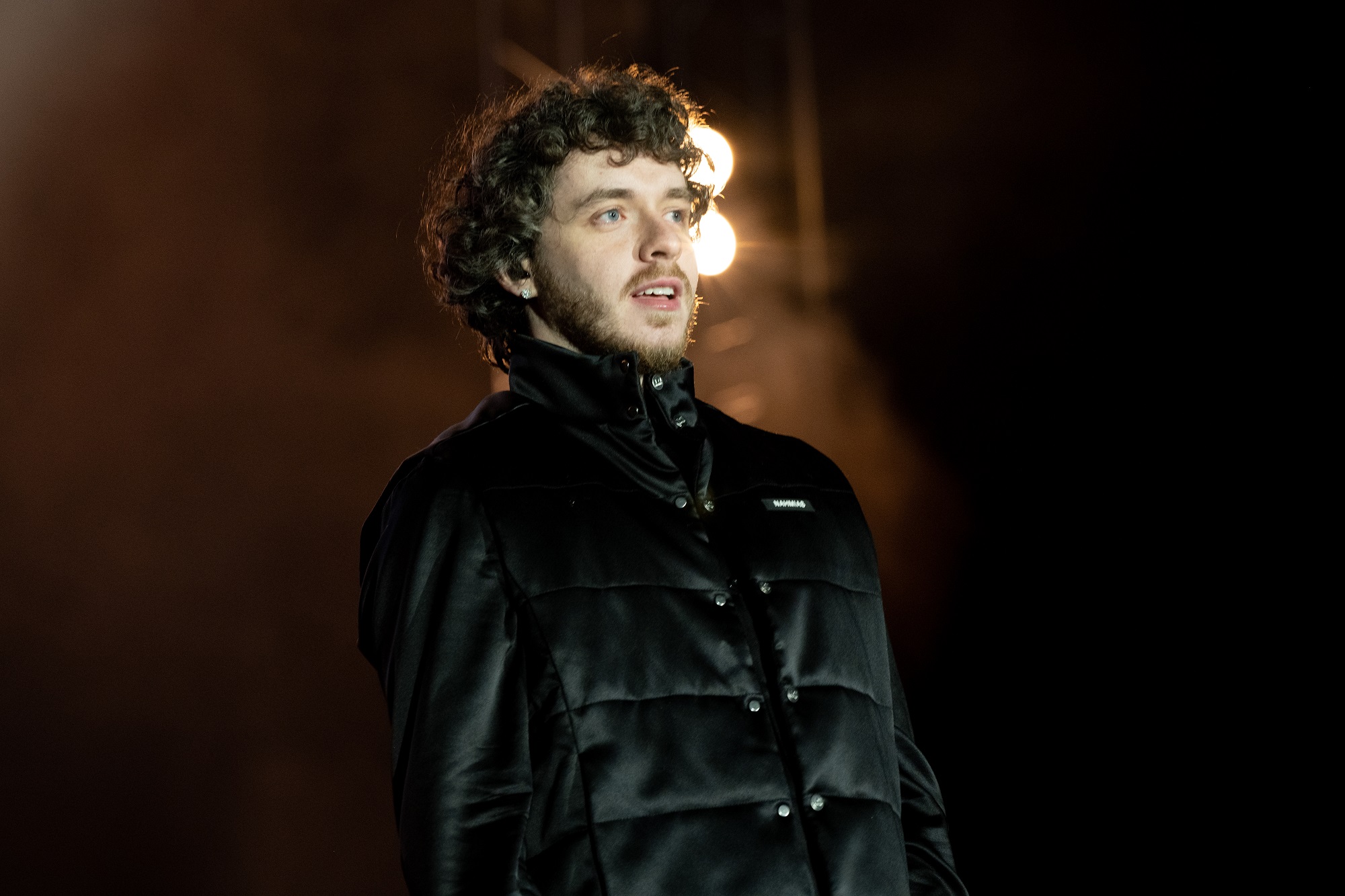 Jack Harlow thinks 'it's sick' women like his music
Harlow started rising in popularity in 2020 after releasing his song "Whats Poppin." The rapper then appeared on Lil Nas X's song "Industry Baby" in 2020. With "Industry Baby," Harlow earned his first No. 1 song on the Billboard Hot 100.
In addition to achieving new heights because of his music, Harlow has also become popular for his looks and his charisma.
"It started with 'Who the f*** is this white boy? He's dope.' Then it arced into 'Who the f*** is this white boy? He's funny as f***,'" Harlow told Rolling Stone.
He continued, "Now it's the girl thing. It went dope, funny, girls. I'm ready to get back to dope."
As he has grown in popularity, Harlow appreciates that women are fans of his music.
"It's sick," Harlow told Rolling Stone. "I f*** with it! . . . To be able to make a song that women like is what it's all about for me. There's a lot of things it's all about, but that's a huge one. That's really what you want, to make something that your crush wants to hear."
RELATED: Jack Harlow Keeps His Personal Life Private For a Reason
The rapper says he is 'poetic'
While Harlow appreciates having a huge fan base of women, Rolling Stone wrote that women were the only thing capable of "distracting" Harlow from his career goals.
"I am poetic… but I want some a**. You know what I'm saying?" Harlow told Rolling Stone.
Harlow continued. "I literally said that to a girl once. I was apologizing for my desires lightheartedly, like, 'I'm a mammal. I've still got control over myself, but just the way a plant outside wants the sun, I have been engineered to want to reproduce.'"
Earlier in the interview, Harlow shared, "I gorge things… If I like a girl, for the first three weeks of knowing each other, I'm on top of her. I like food. I eat past being full."
RELATED: Jack Harlow Thinks Lil Nas X Is 'Becoming an Icon,' Calling the 'Industry Baby' Singer 'Brave'
Jack Harlow will release a new album in May
Harlow released a single called "Nail Tech" on Feb. 18. The song debuted at No. 18 on the Billboard Hot 100 and will be included on Come Home the Kids Miss You.
In the interview with Rolling Stone, Harlow shared that he thought other songs on the album would be better than "Nail Tech," saying, "It's probably my least favorite song on the album."
Come Home the Kids Miss You will drop on May 6.
RELATED: How Old Is Rapper Jack Harlow and What Is His Net Worth?