Jack Harlow Wants to Collaborate With Dolly Parton
Rapper Jack Harlow wants one of his next collaborations to be with music icon Dolly Parton. On March 16, Harlow revealed the title of his new album Come Home the Kids Miss You in a cover story with Rolling Stone. In the Rolling Stone interview, Harlow discussed his career and he revealed that he wants to make music with Parton one day.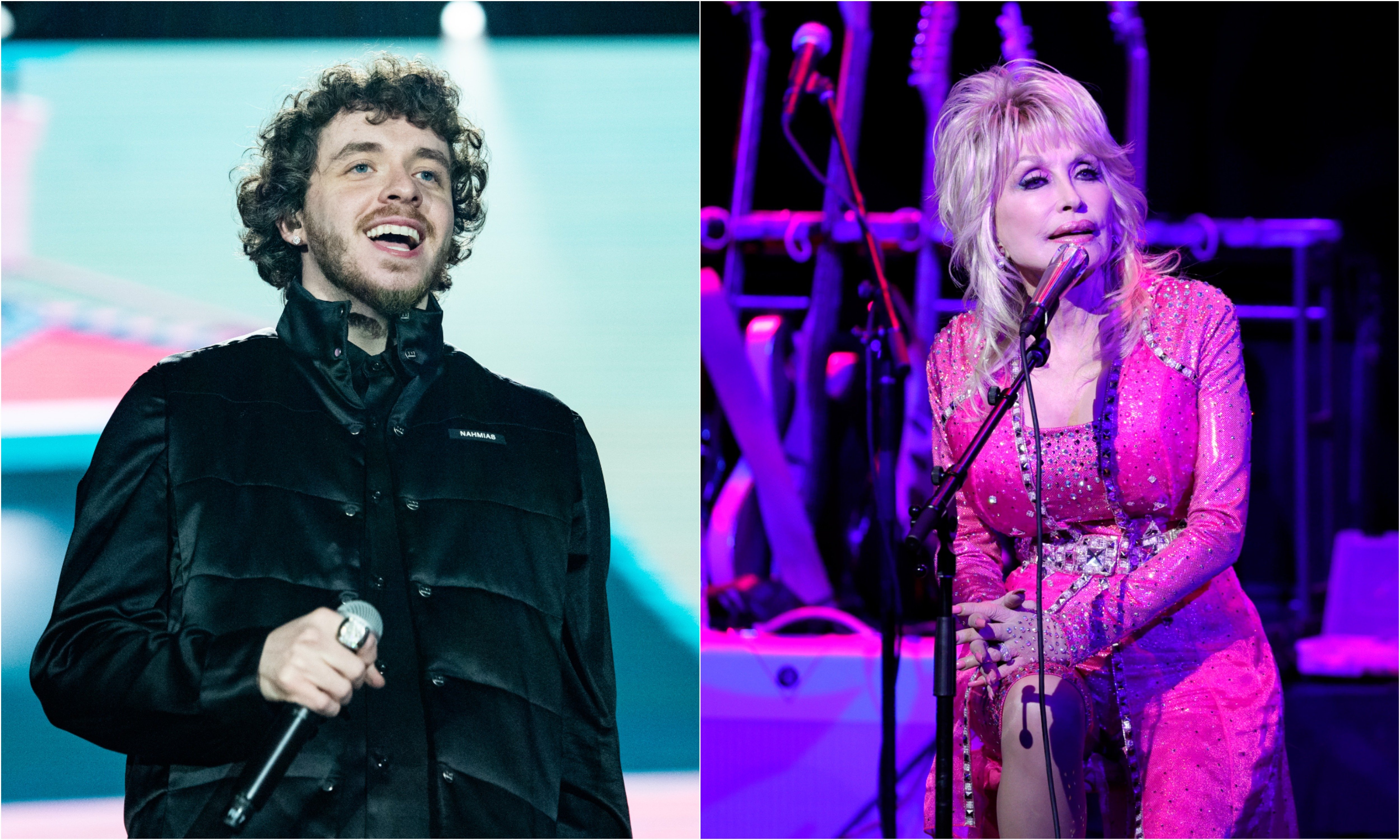 Jack Harlow wants to make a song with Dolly Parton
On March 16, Rolling Stone released an interview with Harlow. The interview gave fans a behind-the-scenes look at Harlow's life and his rising music career.
Harlow has already collaborated with multiple artists including G-Eazy, Lil Wayne, and Lil Nas X. His work on Lil Nas X's song "Industry Baby" earned Harlow nominations for Best Melodic Rap Performance and Album of the Year at the upcoming 2022 Grammy Awards.
Looking ahead, Harlow wants to collaborate with Parton.
According to Rolling Stone, Harlow's "team has been talking to Dolly Parton's people about recording with her."
The rapper also told Rolling Stone, "I want to put her on some hard s***."
RELATED: Jack Harlow Keeps His Personal Life Private For a Reason
Jack Harlow has turned down other collaborations
While his feature on "Industry Baby" pushed Harlow into mainstream fame, Harlow told Rolling Stone that he is picky when it comes to who he collaborates with.
"You won't believe what I've turned down, because this pocket we've got right now is fragile, man. I've turned down so much s*** that would have been a big ol' bag," Harlow said.
In June 2020, Harlow released a remix of his song "Whats Poppin" featuring DaBaby, Tory Lanez, and Lil Wayne. Following controversy surrounding DaBaby and Lanez, Harlow was pushed to remove the two from the remix. However, Harlow chose not to and explained his reasoning to Rolling Stone.
"I know I'm a good person," Harlow said in the interview. "My character, my integrity are very important to me. And I think I've done such a good job that now I'm being forced to answer for other people's actions. It doesn't feel right as a grown man to speak for other grown men all the time…"
Lanez's controversy involves being charged with shooting Megan Thee Stallion, with the next court date for the case scheduled to take place in April
"One thing's for sure, is that Megan got shot. And I wish her nothing but love and respect," Harlow told Rolling Stone.
RELATED: Jack Harlow Thinks Lil Nas X Is 'Becoming an Icon,' Calling the 'Industry Baby' Singer 'Brave'
Jack Harlow's new album will be released in May
Harlow released his new single "Nail Tech" on Feb. 18. The song debuted at No. 18 on the Billboard Hot 100 following its release.
His next album Come Home the Kids Miss You will drop on May 6. While not much is known about the album's tracklist, Harlow thinks the other songs on the album will surpass "Nail Tech."
"It's probably my least favorite song on the album," Harlow said of "Nail Tech" to Rolling Stone.
RELATED: NFL Reportedly Knew Eminem Was Going to Take a Knee During Super Bowl 2022 Halftime Show