Jack Messina Confirms He Is Not Returning to 'Manifest' for Season 4, Wishes Cast Luck on Filming
Manifest Season 4 filming has begun, but young star Jack Messina is missing from production. The actor portrayed Cal Stone, one of the youngest Flight 828 passengers to disappear for five and a half years, in seasons 1 through 3. However, a surprise twist in the season 3 finale left Messina's future as Cal unclear to many fans. The first day of season 4 filming arrived, and Messina didn't share a photo of the episode 1 script like many other Manifest cast members. Instead, he wished his former co-stars luck, confirming that young Cal would not appear in season 4.
[Spoiler alert: The third section of this story contains spoilers for Manifest Season 3's finale, episode 13, "Mayday, Part 2."]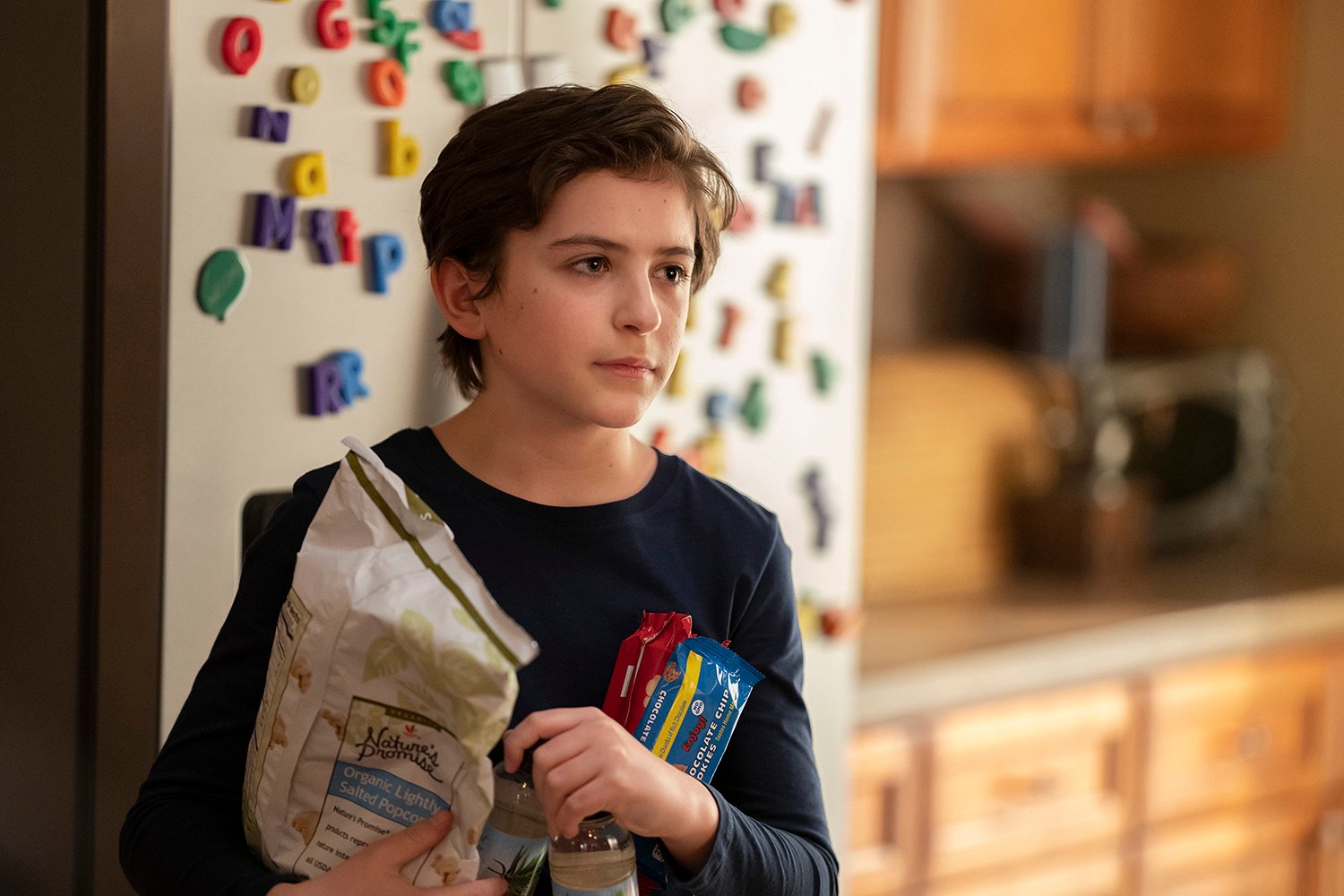 'Manifest' creator Jeff Rake previously teased Jack Messina's departure
Many fans had an inkling that Messina would not return to Manifest when showrunner and creator Jeff Rake posted a tribute to the actor in June. The "thank you" message came just after Cal's twist in the finale, seemingly indicating that it did mark the end of Messina's time with the series.
"A huge thank you to my great friend and colleague @theJackMessina," Rake tweeted. "You started your journey with us as a boy and ended a young man. And I'm not talking about what happened last night. I'm so grateful for your professionalism, your excellence, and your friendship."
Along with the message, Rake tweeted a photo of himself with his arm around Messina's shoulders.
Likewise, Messina shared his own message of gratitude for Rake. He tweeted:
I will always be grateful to @jeff_rake for letting me be part of this amazing show. #Manifest brought together a group of people, both cast and crew, who became a family. I learned so much and will always be "connected" to them. Thank you to the amazing fans too. You rock.
Jack Messina confirmed he is not returning to 'Manifest'
Messina remained active in the movement to save Manifest from cancellation over the summer. However, it still seemed he wouldn't appear in season 4. As the rest of the Manifest cast headed into season 4 filming on Nov. 18, Messina shared a memory from a previous season. He tweeted a photo of the cast and crew during what looked to be a celebration of season 3 filming, as seen above.
"I want to wish @jeff_rake and everyone at #manifest the best of luck on season 4," he wrote in the caption.
Unfortunately for fans of young Cal, this seemed to indicate that Messina would not join the cast for filming the final season.
Why did the young Cal actor leave the 'Manifest' cast?
Since Manifest Season 1, Cal has played a crucial role in discovering what happened to Flight 828. The boy seemed to have some of the strongest Callings and connections to other passengers. His intuition helped the Stone family and Saanvi (Parveen Kaur) solve mysteries related to Flight 828 on multiple occasions.
In the season 3 finale, Cal had a strange feeling about Flight 828's tailfin, so he touched it and disappeared along with the item. It's still not clear exactly where Cal went, but he did return — sort of. Cal had somehow aged five years during his disappearance, making him a teenager. This time, actor Ty Doran portrayed Cal, and Doran will continue to do so in season 4.
Rake admitted back in June that the new season will see Ben Stone (Josh Dallas) and Cal try to figure out where Cal went and why he aged. Of course, the fact that Cal aged five years will hold significance.
"It's for Ben and the others to figure out where he's been, why he was there, what happened there," Rake told TV Line. "He's made [a sacrifice] for everyone in the world [by losing those five years]."
Fans will have to wait and see how Cal's new age affects the mystery. For now, Manifest Seasons 1 through 3 are available to watch on Netflix.