Jack White Once Called Rap 'Meaningless' — Now He Thinks It's 'the New Punk Rock'
Jack White has made some contradictory statements about rap music. He said the genre was "meaningless" for most of his career. Then, suddenly, his opinion started changing a couple of years ago. Now, he's one of rap's biggest fans. He's even collaborated with some of the biggest rappers.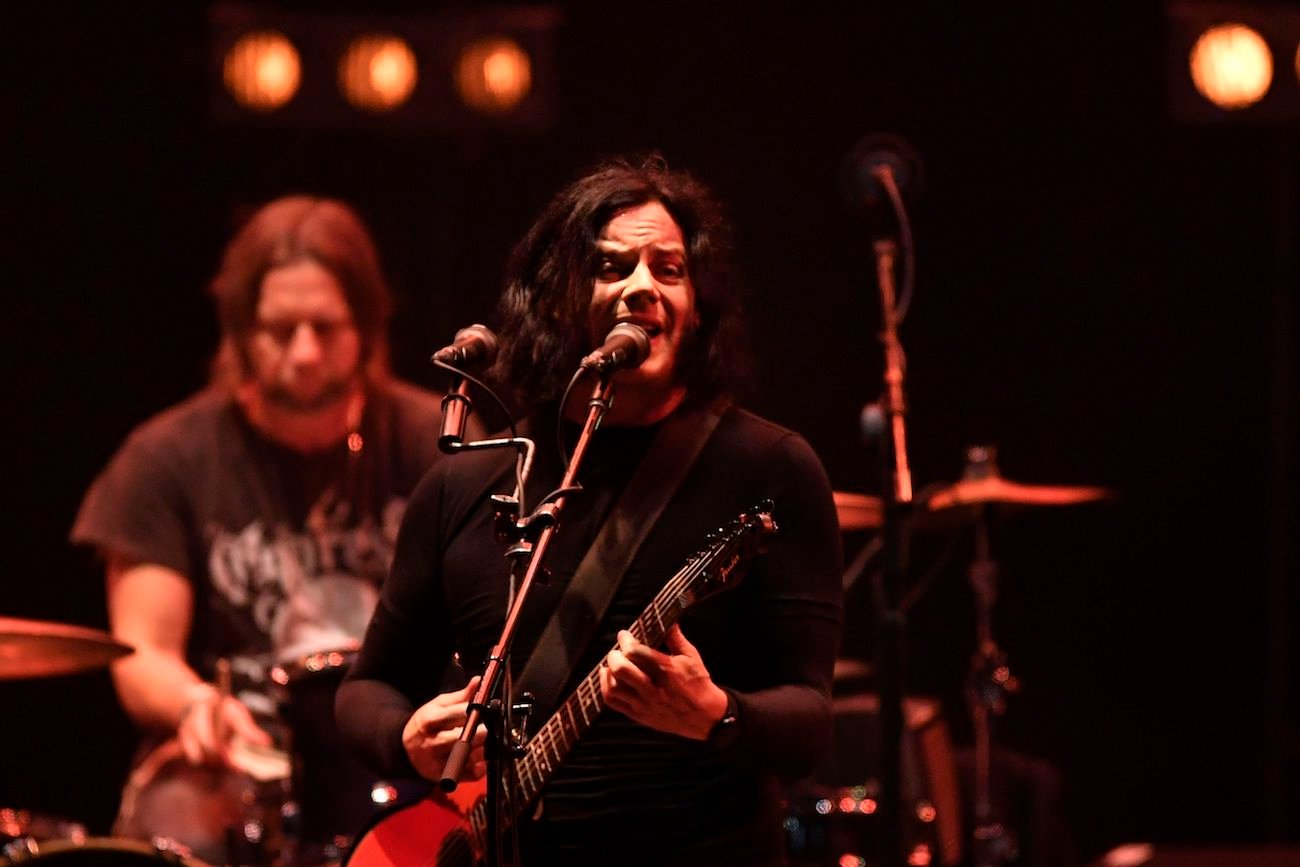 Jack White said rap music is 'meaningless'
In the documentary It Might Get Loud, three of rock's best guitarists, White, U2's the Edge, and Led Zeppelin's Jimmy Page, discussed their secrets. White geeks out many times, and it's clear that he runs on rock music. In one scene, he even constructs a guitar from an old Coca-Cola bottle, a slab of wood, a couple of nails, wire, and a pickup, all while some cows eat their lunch.
White has been making rock music since the 1990s, first with The White Stripes, then with other bands like The Raconteurs and The Dead Weather, and finally in his solo career. He held the firm belief that rap was horrible and rock was great for most of that time.
According to NME, White once thought rap was "meaningless." He dismissed it as novelty music "about women, money and cars, where every other word is bleeped out. It's so meaningless."
The LA Times wrote, "For years, the singer and guitarist has been known as rock's crankiest revivalist — the guy most likely to dismiss rap as a whole in his defense of The Way Things Used to Be."
However, his opinion of rap changed recently.
Now, White thinks rap is the 'new punk rock'
Sometime around 2018, White's opinion of rap changed. He sought out musicians who worked with rappers like Kendrick Lamar and Kanye West on his album Boarding House Reach.
"Together they developed a jumpy, fragmented sound that emphasizes texture and rhythm over the neat song structures with which White built his audience," the LA Times wrote.
Listeners can hear rap influences in "Corporation" and "Ice Station Zebra."
"Hip-hop is the new punk rock," White said. "Rappers have the dangerous edge of music now — what I would consider the closest thing to that stuff you might not want your parents to know you're listening to."
The LA Times wrote that White's sudden change of heart was a way of avoiding looking like a dinosaur. It might have seemed great that White was changing with the times (In 2017, rap was the most-listened-to genre). However, some of White's most loyal fans were unhappy with Boarding House Reach.
"I hear a lot of talk about people listening to this album, saying, 'You don't even actually hear a song till you get to 'Over and Over and Over,'" White said. "What they're really saying is, 'I'm not hearing a song that I want from Jack White until 'Over and Over and Over.' They want me to write songs like I did on 'Elephant.'"
The musician wanted to go to new places on 'Boarding House Reach'
White's change of heart might have also been because he wanted to go to new places. Also, rock has become uninspiring.
"I specifically wanted musicians who perform live on hip-hop tours," White told Clash. "Jay-Z goes on tour and he has a live band behind him. That's a specific type of musician who can do that; they can replicate samples and tones that an engineer or a producer came up with on a recording and perform them live. So those types of musicians I thought would be very inspiring to me, to just get to a new place that I'd never been before."
Artists like Kanye West, A Tribe Called Quest, Nicki Minaj, and "'80s and '90s hip-hop specifically" were on White's playlist.
Rap was blowing his mind while rock was failing to inspire him. "I want someone to blow my mind right now," he said, "like a brand new band to come out and be like, 'I can't wait to hear that next song… That's that moment that we don't get enough of nowadays."
"[If] you listen to Nicki Minaj's 'Only,'" he continues. "I mean, some of those lyrics are like, 'Holy s***!' I, as an adult, listening to that by myself, am shocked at some of the words that I'm hearing. But it's brilliant! It's brilliant to be able to say that, to be able to say whatever you want.
"I couldn't get away with saying half of those things that Nicki Minaj says in that song. It's just brilliant to see how far things have gone in that sense, and how cool it is for people to talk about these moments and say, 'Wow, check this out.'"
Recently, White revealed he has unfinished music with Jay-Z hidden in the vault. He also said that they'd likely see the light of day in the future. In 2016, White worked with Jay-Z's wife, Beyoncé, on her song "Don't Hurt Yourself" off her album Lemonade. 
We'll see if White's current infatuation with rap will last. Some of his fans would rather he stuck to rock.