'Jackass' Co-Creator Bam Margera Alleges 'Torture' After Being Fired From 'Jackass Forever'
Those who had formative years in the 2000s are no strangers to MTV's hit series Jackass. Based on the performance of outrageous and often dangerous stunts and pranks, the series ran from 2000 to 2002 before evolving into many TV spinoffs and movies. While a fourth film, Jackass Forever, is on its way via Paramount Pictures, not all the fans' favorite pranksters are returning to the big screen, as Bam Margera was recently fired from the production.
The 'Jackass' franchise is returning with the release of 'Jackass Forever'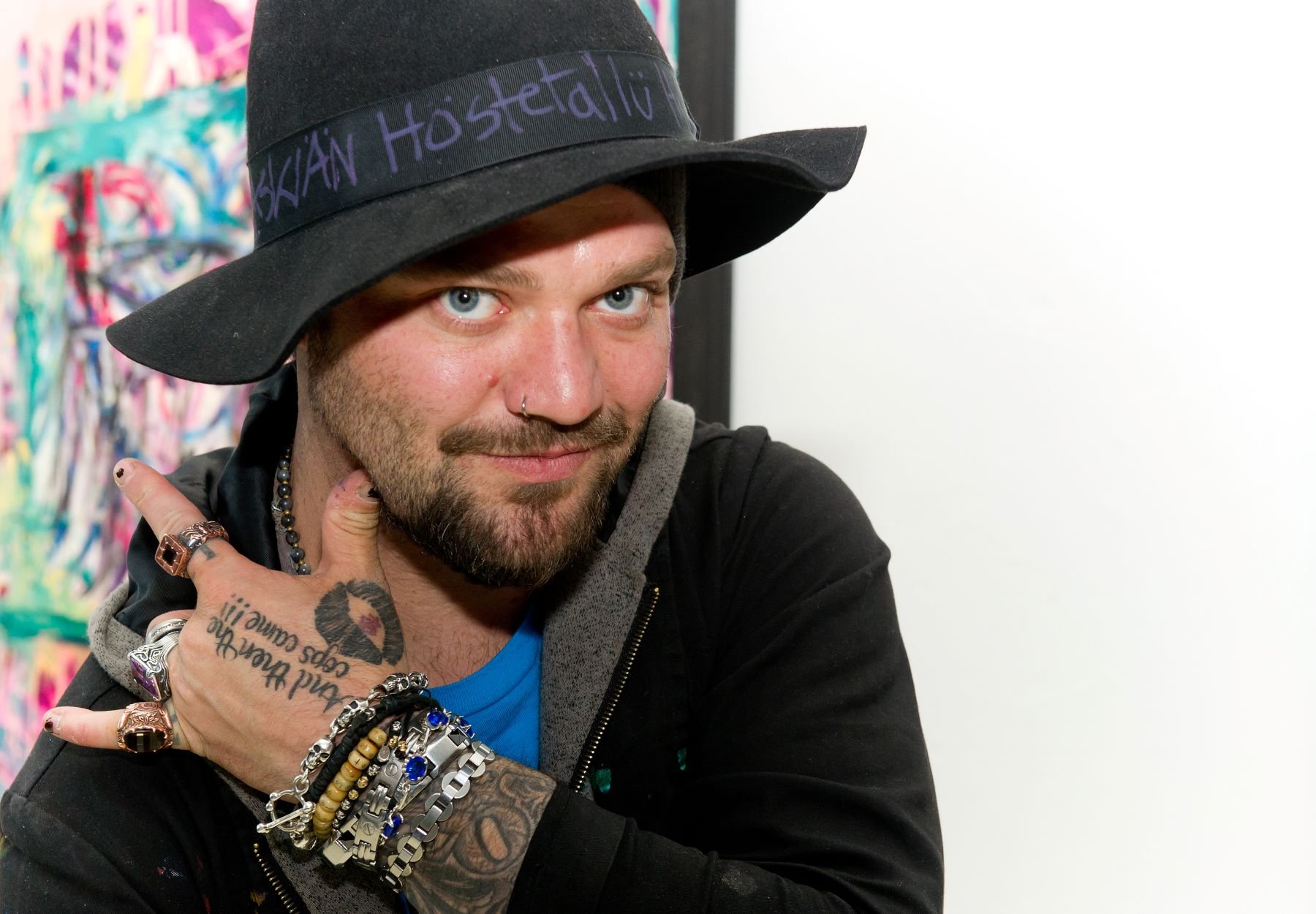 Fan favorites such as Johnny Knoxville, Steve-O, Chris Pontius, and Jason Acuña will be returning for the new film. While the group is excited to be back together, this may likely be the last installment of the Jackass franchise. Knoxville recently mentioned that he had to go to the hospital on the second day of filming and that his body couldn't take much more. "I can't afford to have any more concussions," Knoxville stated. "I can't put my family through that."
While many originals are returning, some better-known Jackass cast members will not be seen in the new film. For one, as reported by Complex, Ryan Dunn died from a drunk driving incident in 2011. However, one individual, in particular, will not be making an appearance. So which Jackass original will not be returning, and why is that?
Bam Margera has been a 'Jackass' fixture since the franchise began
One of the most well-known members of the Jackass crew, Bam Margera, first rose to fame in making videos with his group CKY, which led him to Jackass. Via the Jackass franchise, and then via shows like Viva La Bam, and Bam's Unholy Union, the irreverent skateboarder was quickly popular with fans. However, his ongoing battle with drug and alcohol abuse and mental health struggles began to detract from this success with his first rehab stint in 2009.
In 2011, Margera began to spiral further with the death of Dunn, which was only exacerbated by losing his skateboarding career to bone spurs. Making money via nightclub appearances, he spent most of his nights overly inebriated for the following years. He also struggled with anxiety and eating disorders. He continued to relapse with his drinking issues, making it unclear if he would ultimately join Jackass Forever. While he was initially part of the movie, he was ultimately terminated in August 2020 for violating the "wellness contract" agreed upon before filming.
Bam Margera has filed a lawsuit in response to his firing from 'Jackass Forever'
According to Rolling Stone, Bam Margera claims Knoxville and director Jeff Tremaine coerced him into signing the above-mentioned wellness contract, which required that he submit to multiple drug tests per day. Additionally, he called his treatment by the crew to be "torture," according to TMZ. The lawsuit alleges this to be "inhumane, abusive and discriminatory treatment." According to NBC News, Margera went on to comment the following: "I am pissed-off, angry, hurt, and shattered that … the studios and producers ripped off my creativity, content, and stunts to make this movie, fired me without justification, and refuse to pay for my work; I created this franchise before any of these guys ever got involved." According to the LA Times, Margera would share his grievances in a video on social media. He discussed his anger and suicidal ideations and his ongoing treatment for bipolar disorder. He has since encouraged fans to boycott the movie and instead send him money to make a better version.
According to Complex, in direct response to Margera's allegations, Steve-O, who also struggled with alcohol abuse and has been sober for 13 years, had the following to say: "The two people you're saying wronged you (Knoxville and Tremaine) are the same two people who organized the intervention which saved my life. Everyone bent over backwards to get you in the movie, and all you had to do was not get loaded," the comment read. "You've continued to get loaded, it's that simple. We all love you every bit as much as we all say we do, but nobody who really loves you can enable you or encourage you to stay sick." Paramount has chosen not to comment on the issue to this point. And Knoxville, star of the franchise and target of Margera's accusations, had a simple message for Margera. "I don't want to get into public back-and-forth with Bam," Knoxville said at the time, according to NBC News. "I just want him to get better."
Jackass Forever is set for a theatrical release by Paramount Pictures on October 22, 2021.
How to get help: In the U.S., contact the Substance Abuse and Mental Health Services Administration helpline at 1-800-662-4357.
RELATED: Johnny Knoxville Doesn't Blame the 'Jackass' for Exacerbating His Friends' Substance Abuse