'Jackass' King Steve-O Reveals the Only Types of Stunts He Won't Do
There are some types of stunts that are just too risky for Steve-O.
Steve-O is most famous for his wild Jackass antics. You may have seen him swallow and regurgitate a goldfish, jump off a structure, catch on fire, staple his genitalia, and injure his body parts. His actions turned him into an instant celebrity.
He's been at it since the '90s but shot to fame in the early 2000s thanks to MTV's Jackass series. It may seem like there isn't anything he's not willing to do, but Steve-O does have some boundaries.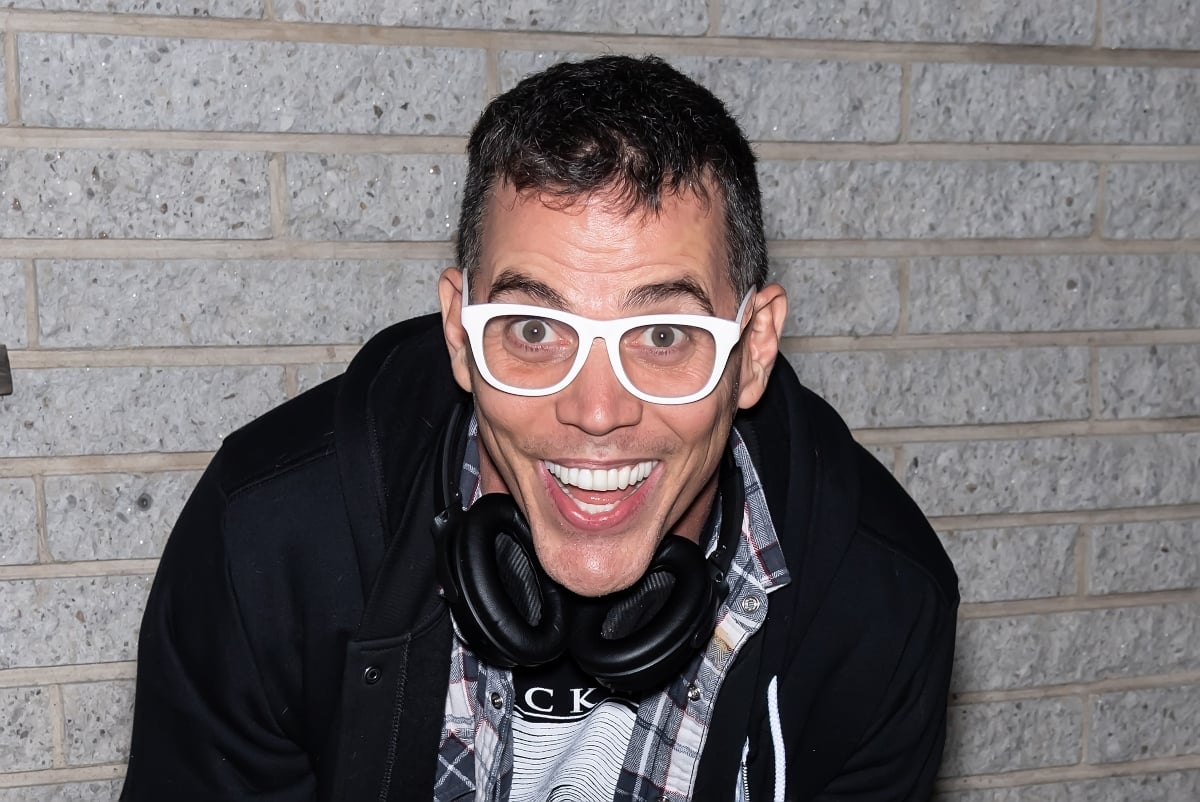 Steve-O has almost died a few times
It's undeniable that Steve-O (real name Stephen Glover) has a tally for his brushes with death. His career record includes skateboarding tricks, a stint in clown college, fish hooks in the face, and scary animal encounters.
Over the years, he's had his face set on fire, broken both legs, and endured electrocution, but Steve-O's also been open about his addiction and the toll it took on his health. All of those things and more could have resulted in his death.
However, the famous stunt fanatic named one incident as the one where he almost met his demise.
He told Graham Bensinger that one stunt involved him scuba diving. He said he went on a scuba expedition with sharks and overheard someone say they were at the bottom. "So, I just go to the bottom, and I keep going to the bottom."
Steve-O continued and shared that someone grabbed his fin and when they reached the water's surface, everyone was yelling at him. "You motherf*cker! You almost died and I almost died trying to save you." He found out that he did his diving descent completely wrong, risking death.
Still, that hasn't stopped him from doing stunts.
Steve-O has some limits
While it seems unlikely that Steve-O is fearful of anything in the stunt department, he's learned some harsh lessons along the way. For example, he once told GQ that he found out too many groin hits can lead to testicular cancer, so he decided against doing them.
The 46-year-old recently sat down with Men's Health to answer fan questions and someone asked if there's anything he'd turned down. He said he tries to avoid feats that risk paralysis or death and specifically cited declining one event that would've required being duct-taped to a mechanical bull.
Steve-O pointed out that falling was inevitable and that type of movement has a high-risk for a spinal cord injury. He said no.
What about regrets? Steve-O said the only regret he had about his line of work is that he didn't do more stunts that already has.
Steve-O has a new 'Jackass' project too
August marked Steve-O's return to the hijinks stage when he taped himself to a Hollywood billboard. He did it to promote his new comedy called Gnarly which fans can stream directly on his website.
The special highlights stunts gone wrong, stand-up material, and his duct tape adventure across multiple state lines.
Though the fire department had to intervene after his billboard gimmick, Steve-O has no plans to quit his streak of outlandish and sometimes terrifying exploits. Filming for Jackass 4 halted due to COVID-19, but fans should look out for the next film in the series some time in 2021.