Jackie Kennedy 'Felt No Relationship Between' Queen Elizabeth II and Prince Philip When She Met Them
First Lady Jacqueline "Jackie" Kennedy met Queen Elizabeth II and her husband, Prince Philip, the Duke of Edinburgh, and "felt no relationship between" the royal couple during her visit along with her husband, President John F. Kennedy (JFK).

When did Jackie Kennedy meet Queen Elizabeth II?

Not even four months since becoming the President and First Lady of the United States did JFK and Jackie Kennedy meet Queen Elizabeth II and Prince Philip on June 5, 1961, at Buckingham Palace.

Jackie Kennedy 'felt no relationship between' Queen Elizabeth II and Prince Philip

JFK and Jackie were still newbies adjusting to their roles as president and first lady when they attended met the leader of the British monarch. That's why it's not surprising to learn Jackie felt less than self-confident at dinner.

"Oh, Jack, I'm so sorry for you that I'm such a dud," Jackie's overheard saying to JFK.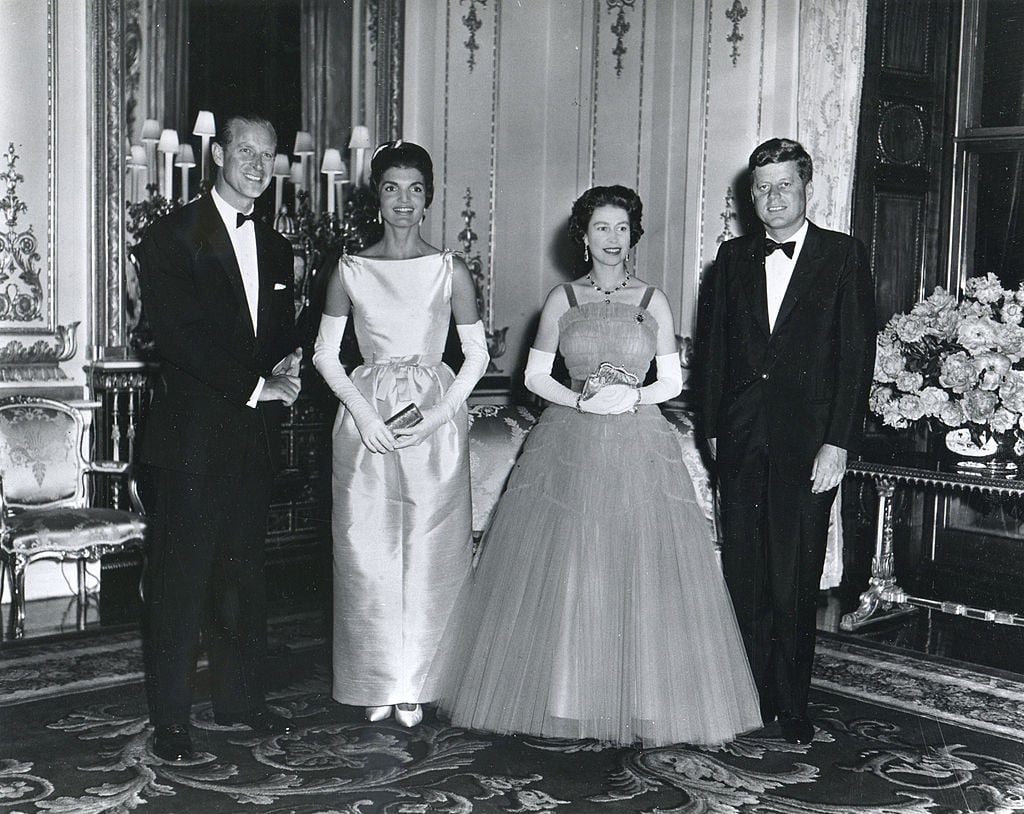 "I love you as you are," he replied.

One thing Jackie didn't feel that evening was a relationship between Prince Philip and Queen Elizabeth II. In 1961, they had been married for nearly 14 years and had experienced struggles in their relationship. Some of which Jackie may have picked up on.
"I think the queen resented me," Jackie said of the couple, according to Reader's Digest. "Philip was nice but nervous. One felt absolutely no relationship between them."

Queen Elizabeth II didn't invite two guests suggested by Jackie

Prior to the big event at Buckingham Palace, the guest list had been discussed. Both couples suggested names. On the list were names of divorcées, who were traditionally not invited.

At first apprehensive about inviting Jackie's sister, Princess Lee Radziwill, Queen Elizbeth II invited the first lady's sister and her husband, Prince Stanislaw Radziwill, because of the pressure she received to invite the couple.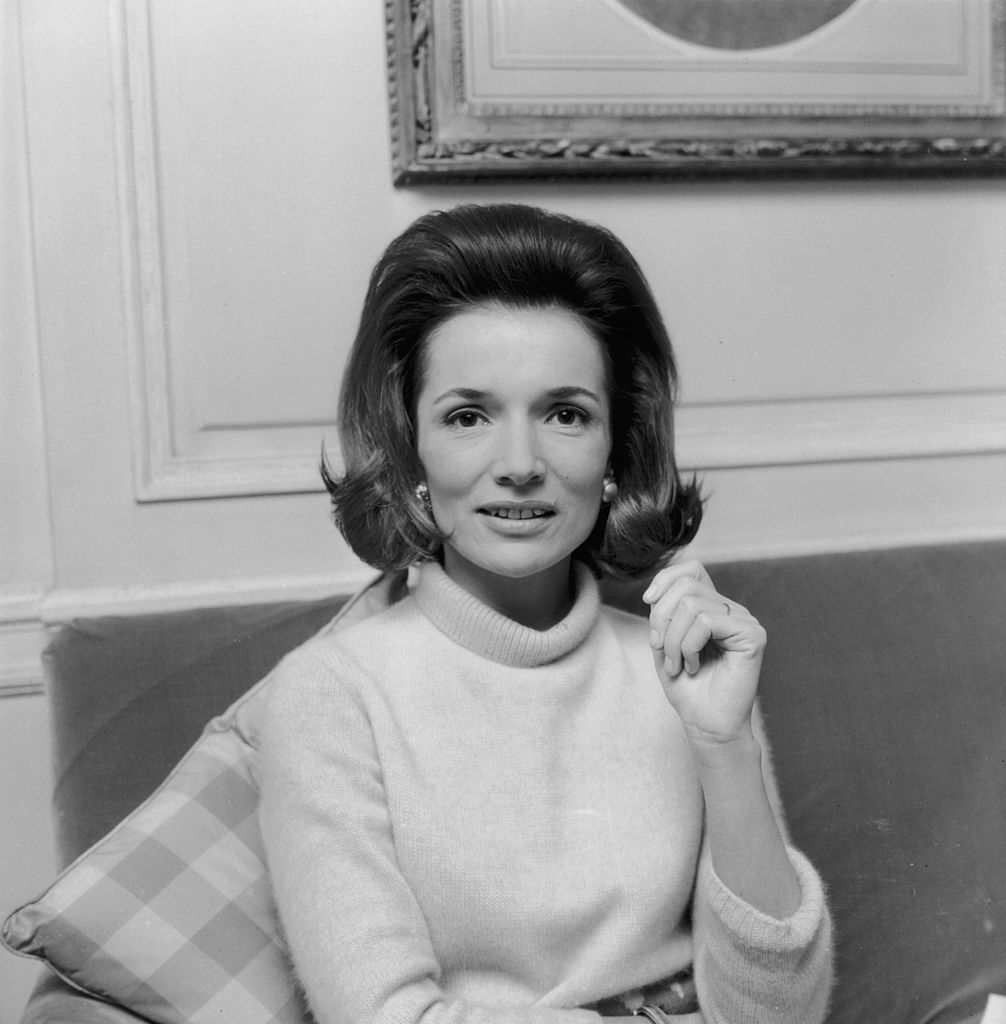 At the time, Lee had been married twice (she would marry three men in her lifetime) and Prince Stanislaw had been married three times.

As a way of getting back at Jackie, Queen Elizabeth II didn't extend invitations to Princess Margaret or Princess Marina, two guests the first lady had suggested.

"The queen had her revenge," Jackie told Gore Vidal. "No Margaret, no Marina, no one except every Commonwealth minister of agriculture they could find."

She also described the leader of the monarch as being "pretty heavy going" to Vidal, which he repeated years later to Princess Margaret, who replied, "But that's what she's there for."

What did Queen Elizabeth II and Jackie Kennedy talk about?

We know the queen asked Jackie about a recent visit to Canada. Jackie explained being on public display for long periods of time became exhausting.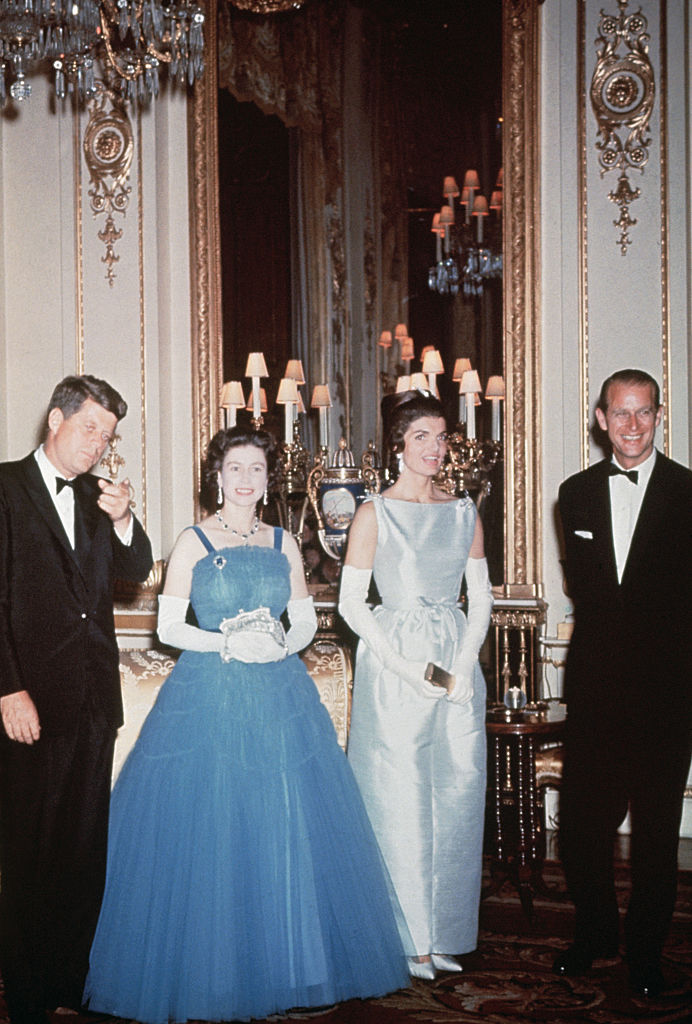 It was then "the queen looked rather conspiratorial and said, 'One gets crafty after a while and learns how to save oneself.'"
Then after dinner, the queen invited Jackie to look at "some pictures." They discussed a Van Dyck and agree "that's a good horse" in the picture.
Not exactly a conversation of BFFs in the making was it?
Less than a year later, Jackie visited Queen Elizabeth II again. When asked about the visit by the press she says, "I don't think I should say anything about it except how grateful I am and how charming she was."
Jackie changed her tune about the queen in public but did she have different feelings in private? We'll never know for sure.