Jackson and Maggie Are No Longer the Worst Couple On 'Grey's Anatomy'
Ever since they got together in Season 13, many fans of Grey's Anatomy have been negative about the relationship between Jackson and Maggie, even though they have undeniable chemistry.
But did this polarizing couple turn a corner in the latest season? Maybe it's time to reconsider the connection between these two.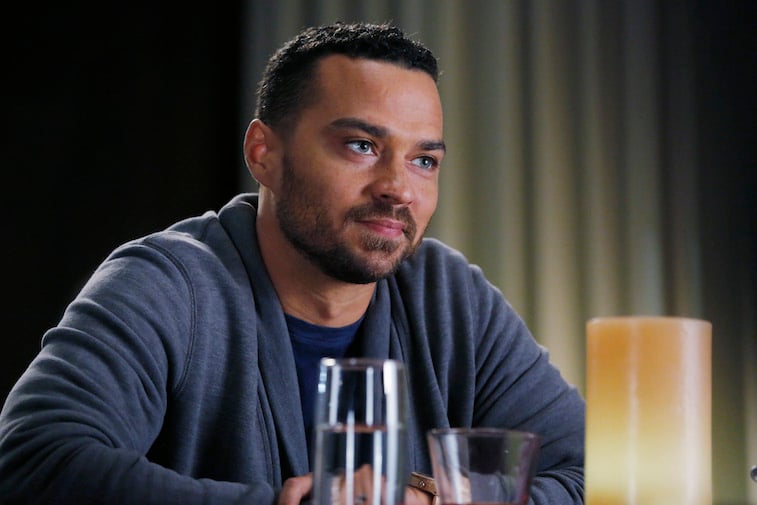 What's wrong with Jackson and Maggie?
The biggest issue people have with Maggie and Jackson is that they're family. Maggie's dad (Richard Webber, played by James Pickens Jr.) is married to Jackson's mom (Catherine Fox, played by Debbie Allen), making him Jackson's stepdad. That makes the complicated couple stepsiblings. This made many fans uncomfortable because it felt a little too close to incest.
What may be an even bigger problem for the couple is that they don't seem like themselves when they're together. Jackson appears to be more selfish and demanding when he's with Maggie. Even worse, Maggie doesn't seem like her usual upbeat, funny self. She responds to Jackson's self-centeredness in a way that seems needy and depressing. If true love brings out the best in people, then these two just don't have it.
Will Jackson and Maggie break up?
If we're fair, though, Maggie's dad and Jackson's mom didn't get together until season 8 of the show. What's more, Maggie didn't even know Richard was her dad until Season 11! It's not as though Maggie and Jackson grew up together, or ever lived together as a family. The family ties here seem pretty weak, and fortunately, there's no biological connection between the two.
The Season 15 finale also seemed to show Maggie finally finding her voice with Jackson. They had a huge fight, where she accused him of not liking her, and not appreciating who she was. She felt like he was trying to change her, and she put her foot down. Is this show of strength enough? Is Maggie, at last, ready to put Jackson in his place so they can move forward as equals? Is Jackson going to be able to listen to her and change his ways?
It seems possible. When she explains to him that she needs to think about the idea of moving in together in a logical way, Jackson seems to hear what she's saying, and he offers her the sort of romance only Maggie would appreciate: weighing the pros and cons.
We just don't know enough yet, but for the first time, their future seems to have the potential to become something beautiful.
So, who's the worst 'Grey's Anatomy' couple now?
Season 15 ended with plenty of drama in the love lives at Grey Sloan Memorial Hospital. Most of those relationships are easy to love. Who can resist rooting for Teddy and Owen, with him confessing his love for her just before she gives birth?
Jo and Alex are facing rough times, with Jo checking into a treatment facility to deal with her depression and deep trauma from finding out she was conceived by rape. But now the couple is able to talk again, and Jo is getting help. It would be great to see them spared any more pain.
No, the couple that people are most unhappy with is Meredith and Andrew. It's not that there's anything terrible between the two. Andrew's sacrifice, when he tries to take the legal blame for Meredith committing insurance fraud was pretty wonderful. And then as Meredith heads off, presumably to jail, she tells him that she loves him. That's the first time she's said those words to a man since Derek died.
Unfortunately, that seems to be the problem. Fans still aren't ready for Meredith to move on from Derek, her first love. That relationship is still the pinnacle of love in many people's minds. So no matter how connected and giving Meredith and Andrew are, it may never be good enough for their fans. It seems like Grey's fans just love Meredith and Derek's relationship too much to let her be happy again.
At least Maggie and Jackson are out of the hot seat as the show's worst couple. For now.