Will Jackson Avery Leave 'Grey's Anatomy' for 'Station 19?
Why fans think Jackson Avery (Jesse Williams) will leave 'Grey's Anatomy' for 'Station 19' after the April 2, 2020, episode.
[Spoiler alert: Station 19 Season 3, Episode 11.] After the April 2 episode of Station 19 Season 3, Shondaland fans wondered whether Jackson Avery (Jesse Williams) will leave Grey's Anatomy for the spinoff series. The Grey Sloan Memorial plastic surgeon visited his old co-worker and friend, Ben Warren (Jason George). But a quick tour seemed to spark a fire within Jackson — one audiences have seen before in Ben. So will Jackson jump ship from Grey's Anatomy to Station 19? Fans certainly think it's possible.
'Grey's Anatomy's Jackson dives into 'Station 19'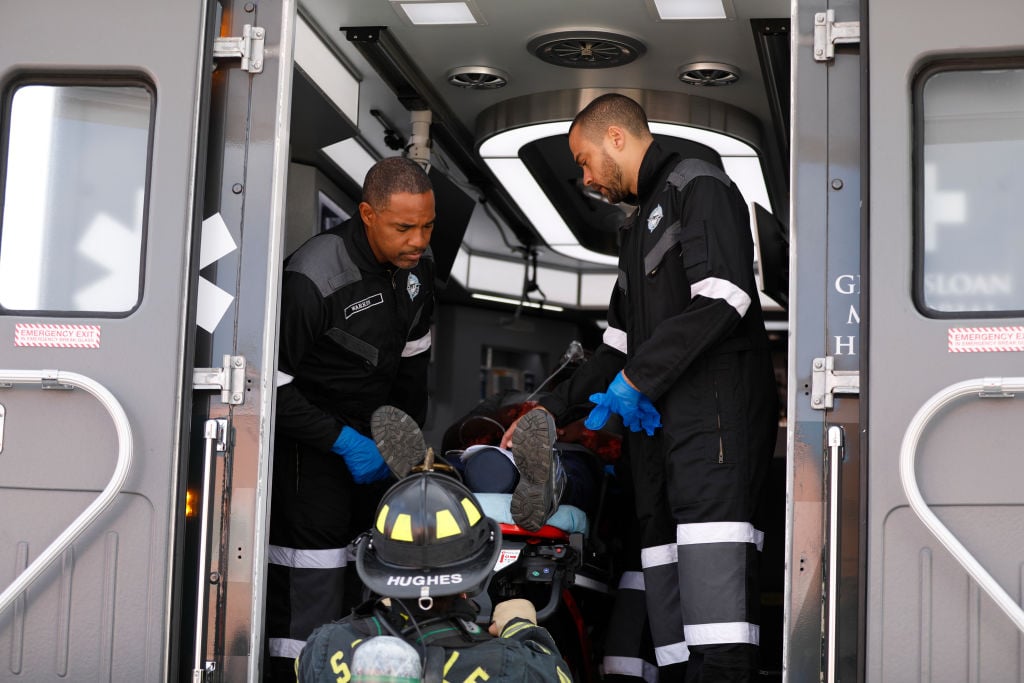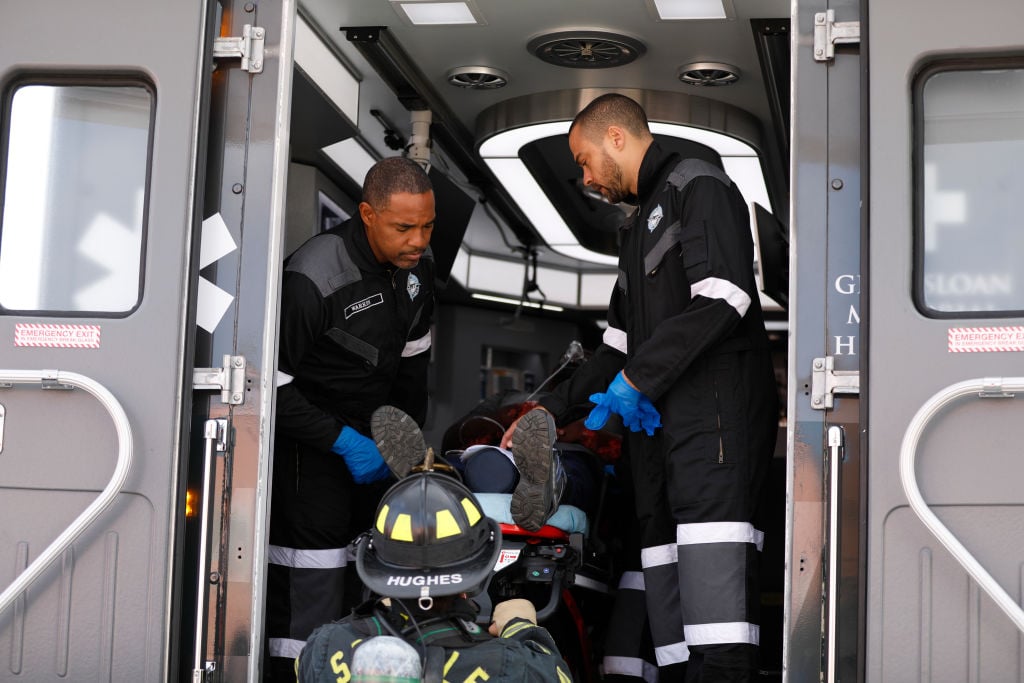 In the Station 19 Season 3 episode titled "No Days Off," Ben shows off his latest toy, which is basically an impressive O.R. on wheels. First, Ben brings in Grey Sloan's trauma attending, Owen Hunt (Kevin McKidd). But when Owen starts to doubt its capabilities, Ben crosses Owen's name off of a list, which also includes Jo Wilson (Camilla Luddington), Maggie Pierce (Kelly McCreary), and Teddy Altman (Kim Raver).
Later, Teddy comes in and she's excited about the potential. Then Ben reveals the reason for the list. "I need someone to run it with me to be my partner," he says. However, Teddy turns down the offer. She is running cardio and doesn't exactly miss trauma, especially now with her newborn daughter. 
Finally, Ben gets Jackson. Ultimately, the last man standing from the Plastics Posse is just as impressed as Teddy. "I know trauma's not usually your thing usually," Ben says. "But I've seen you in the pit, right? In a crisis, you get calmer. That's what I need in a partner."
Then Ben gets called in to help Andy Herrera (Jaina Lee Ortiz) and takes Jackson along with him. The pair save a cook from ICE, bringing him in for a "burn." And although the case isn't medically exciting, Jackson feels good about their work. "We saved his life, his family. So it's a pretty damn good day to be a doctor," Jackson says. 
But now there's a big disaster to take care of. Ben is called in for a five-alarm fire. They need everyone and the tour is over. Jackson is hesitant about going back to Grey Sloan. However, it seems Ben picks up on this. He asks Jackson to come.
"There will be injuries. You know, full-thickness burns, compartment syndome. Someone may even need an escharotomy," Ben says. Then Jackson replies, "Yeah, you had me at 'fire.'"
Once Jackson and Ben arrive on the scene, we learn what a "five-alarm fire" means — every firefighter in the city gets called in. This includes Jackson's ex-girlfriend, Victoria Hughes (Barrett Doss). And when the former flames spot each other at the scene, Jackson's excitement about the job diminishes.
Shondaland fans think Jackson could leave 'Grey's Anatomy' for 'Station 19'
Following "No Days Off" on April 2, fans wondered whether Jackson will leave Grey's Anatomy for Station 19. With Ben in need of a partner and Jackson's hesitation to head back to Grey Sloan, everyone's curiosity is piqued. 
"So they're really setting it up for Jackson to leave #GreysAnatomy and go to #Station19?" a fan wrote on Twitter. 
"Is Jackson Avery going to be a regular on #Station19 next season? #GreysAnatomy," another fan tweeted. 
But all the surprise aside, it seems Station 19 and Grey's Anatomy fans have mixed feelings about Jackson's potential departure from the flagship series. 
"If they make Jackson Ben's permanent partner and keep Jesse on #Station19 I will scream," a fan wrote, later explaining they don't want to see a Jackson, Vic, and Dean Miller (Okieriete Onaodowan) love triangle. 
Meanwhile, another viewer expressed their excitement about the new partnership between Ben and Jackson. "I'm here for the jackson and ben teamup!!" the fan wrote.
In the Grey's Anatomy Season 16 episode titled "Sing It Again," Jackson returned from the five-alarm fire to support his mom, Catherine Fox (Debbie Allen), and Richard Webber (James Pickens Jr.). Fans didn't even see Jackson in action before he came back to Grey Sloan Memorial.
So for now, Grey's Anatomy and Station 19 viewers will just have to wait and see what showrunner Krista Vernoff plans next. But we just hope everyone gets to witness Jackson's character develop on both shows. And who knows? Maybe he'll even make a certain trauma surgeon proud, too.
Read more: Is 'Station 19' Season 4 Renewed or Canceled? Shondaland Fans Can Rest Easy Now