Jaclyn Hill Reveals She Turned to Alcohol After Failed Cosmetics Launch
When Jaclyn Hill finally launched Jaclyn Cosmetics after years of anticipation, nobody could have predicted how quickly things would go awry. Though her So Rich lipsticks sold out minutes after launch, reports quickly began flooding in that they were filled with contaminants. Reports of rat hair, human hair, and plastic shares came in by the …
When Jaclyn Hill finally launched Jaclyn Cosmetics after years of anticipation, nobody could have predicted how quickly things would go awry. Though her So Rich lipsticks sold out minutes after launch, reports quickly began flooding in that they were filled with contaminants. Reports of rat hair, human hair, and plastic shares came in by the droves and ultimately, Hill made the decision to issue refunds to all customers who purchased her lipsticks.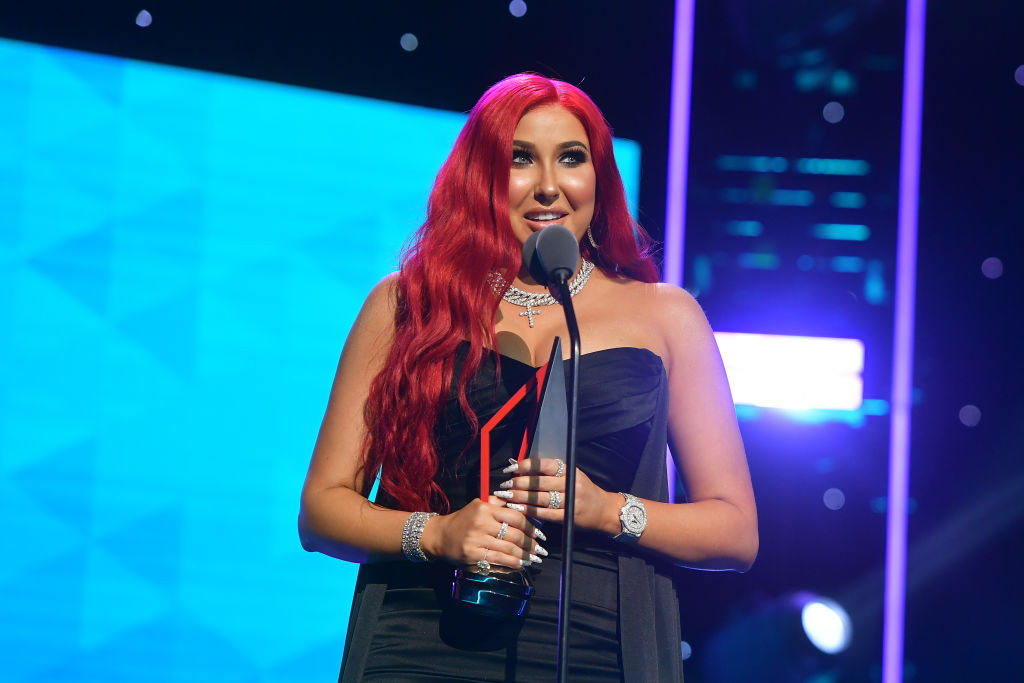 The backlash from the failed Jaclyn Cosmetics launch was swift and severe. Of course, it wasn't helped by Hill's actions. After first denying the claims, she gave paltry excuses, maintained her lipsticks were safe to use, and went on a social media hiatus. Though plenty of people were still upset about Hill's behavior, in time, her most loyal fans forgave her. Since then, Hill and Jaclyn Cosmetics have successfully re-launched with a holiday highlighter collection.
Jaclyn Hill is criticized on Twitter for weight gain
Despite the time that's passed, Hill still seems to be grappling with the fallout from Jaclyn Cosmetics. When she returned to the spotlight, many people couldn't help but notice that she seemed to have gained some weight. Unfortunately for Hill, they took it upon themselves to publically criticize her for it. Though Hill has clapped back at those who felt compelled to speak on her weight gain, she recently revealed the real reason for the shift in her body.
A new YouTube video
On February 3, 2020, Hill took to her YouTube page to post a new video for her fans called GET READY WITH ME + OPENING UP (VULNERABLE). In the video, the Jaclyn Cosmetics owner revealed that the backlash from the lipstick drama triggered her depression and anxiety. "I want to talk about last year and I want to talk about my weight. I know that my weight has been a topic of discussion for a few months now. I have put on quite a few pounds since my lipsticks launched — if we're going to be totally honest, that's when it started. I have put, on God, close to 30 pounds the past eight months and there is a reason for it, Hill began.
The Jaclyn Cosmetics CEO used alcohol to self-medicate
The Jaclyn Cosmetics founder continued on to share and that her depression and anxiety led to some very unhealthy coping mechanisms which included self-medicating with alcohol. "At the end of the day, to cope with my anxiety and my depression I turned to alcohol and started drinking to fix what I was feeling mentally. I've never been a heavy drinker. I've always drank with my friends for fun socially. I honestly don't even like being drunk, that's not what it's about. This year I discovered when you have a couple of drinks your brain just kind of relaxes and my brain just goes crazy,"  Hill continued.
Hill confessed that when things got bad, she would simply turn to alcohol with shots or cocktails."Instead of using a Xanax or Valium or Ativan or whatever prescription drug, I had been using alcohol to self-medicate and that is why my face has been so swollen," she revealed. Though Hill is still working through her codependency issues with alcohol, she shared that she is doing better. With the help of a therapist, Hill is in a better place. For her sake, we hope she's able to stay there.