Jaclyn Hill Cosmetics Is Back for Valentine's Day and Fans Are Demanding an Explanation
Jaclyn Hill hasn't had the easiest time with her cosmetics line. Though there was plenty of buzz for the YouTube vlogger when she first released Jaclyn Cosmetics to the world, a series of unfortunate events made for a pretty volatile launch back in 2019. However, many of Hill's fans have chosen to stand by her and they have been waiting on bated breath for new products from her brand.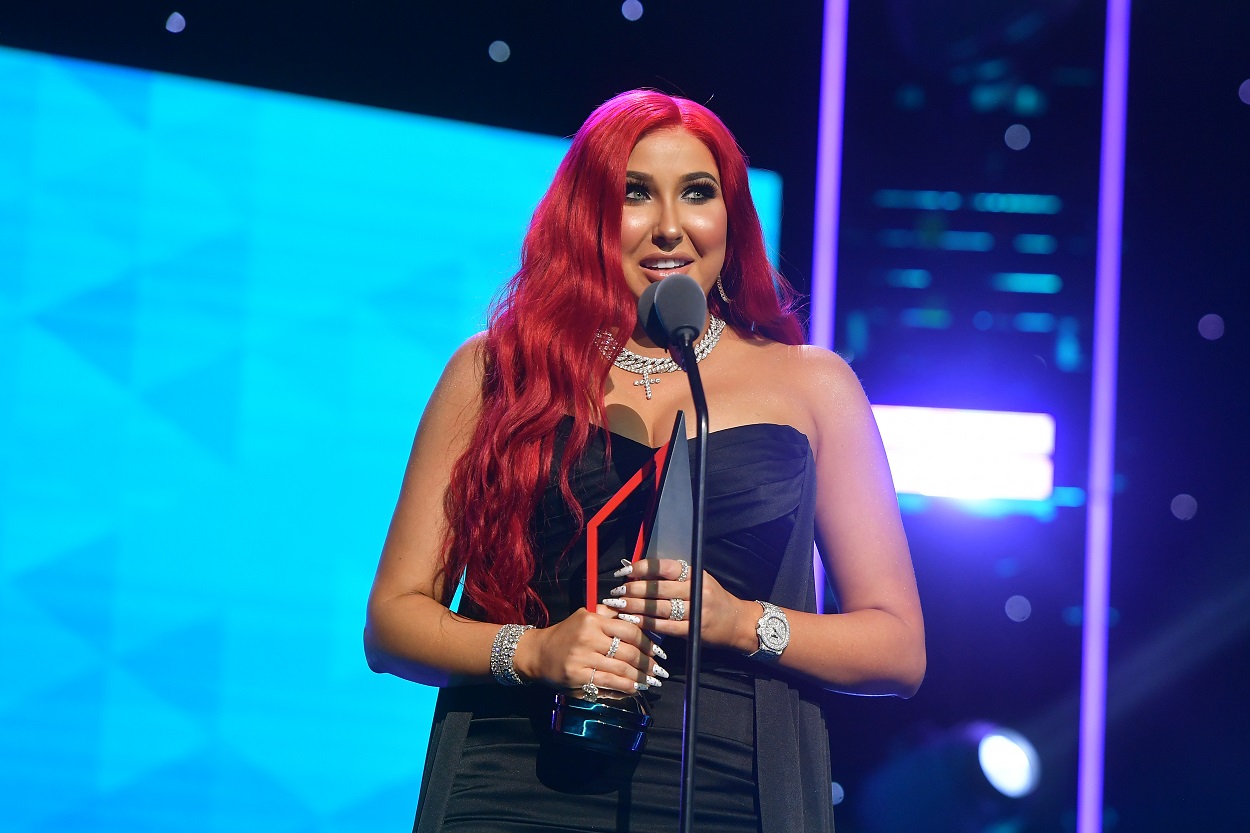 Jaclyn Cosmetics has been relatively quiet since they launched their highlighter collection. But Hill delighted her fans when she released her Valentine's Day capsule which launched on February 5, 2021, and featured four surprise sets. Ranging in price from $25-$65 the sets created tons of buzz and sold out in record time.
Jaclyn Hill shows appreciation for her fans on Twitter
"Am literally speechless and sobbing uncontrollably," Hill tweeted out following her successful Valentine's Day launch. "Just when I think I've lost your trust & faith in me… you sell my collection out in SECONDS. I am a mess!!! Wow! Thank you."
RELATED: Jaclyn Hill Sparks Debate After Proposing a $2,000 Sephora Haul
While many fans were pleased that Hill had such a successful launch and praised her and Jaclyn Cosmetics on their ability to bounce back, many were very disappointed that they weren't able to get their hands on any of the sets. In fact, a slew of fans complained about the launch on social media and found it frustrating that so many people were unable to purchase products.
Makeup enthusiasts demand an explanation for the Valentine's Day launch on Instagram
"This is one of the worst launches I've seen in a while," one of Hill's fans wrote on the official Jaclyn Cosmetics Instagram page. "Absolutely ridiculous that so many people didn't get it after it was already in their carts and they were in the process of checking out." "WE NEED AN EXPLANATION, IT WAS SOLD OUT EVEN BEFORE THE LAUNCH," another person declared about the Valentine's Day collection.
"Based on these comments and on Twitter, EVERYONE is saying everything sold out before they could purchase," yet another person shared about Hill's launch. "I'm confused how everything sold out so quickly yet hundreds of people are saying they couldn't get anything..?! So who actually had a successful order then? I'm curious. It's pretty frustrating to say the least."
Hill ensures fans there's more to come from Jaclyn Cosmetics
Upon seeing the disappointment, Hill took to her Twitter page to console fans and ensure them that more things were in store for Jaclyn Cosmetics. "I know so many of you are upset & disappointed that you weren't able to get a box, but trust me when I say I am JUST as shocked as you!!!!" the beauty influencer wrote. "We had thousands of boxes & I thought it would take a while to sell through. There is lots more to come from @jaclyncosmetics"
While some fans still weren't appeased, others quickly jumped to Hill's defense and encouraged others to be happy for her success. "People please stop with the hate comments 🤚🏾 Jaclyn has millions of fans, these sets obviously were in high demand especially considering Valentine's Day is less than two weeks away, and since it's a limited-time collection it was clearly first come first serve." Clearly, there's still a market for Jaclyn Cosmetics. We're sure fans can't wait to see what Hill does next.