Jaclyn Hill Claps Back At Haters On Instagram With 'Mean Girls' Quote
Jaclyn Hill has had a rough few months following the launch of her cosmetics company. Now the YouTuber is clapping back at haters on Instagram.
It's been a rough few months for beauty influencer, Jaclyn Hill. At the end of May, the 29-year-old launched her highly anticipated beauty company, Jaclyn Cosmetics. After having an extraordinary launch, with all of her So Rich Lipsticks selling out in mere minutes, things quickly took a turn for the worse. Just days after customers received their products, the complaints began to file in on Instagram and Twitter.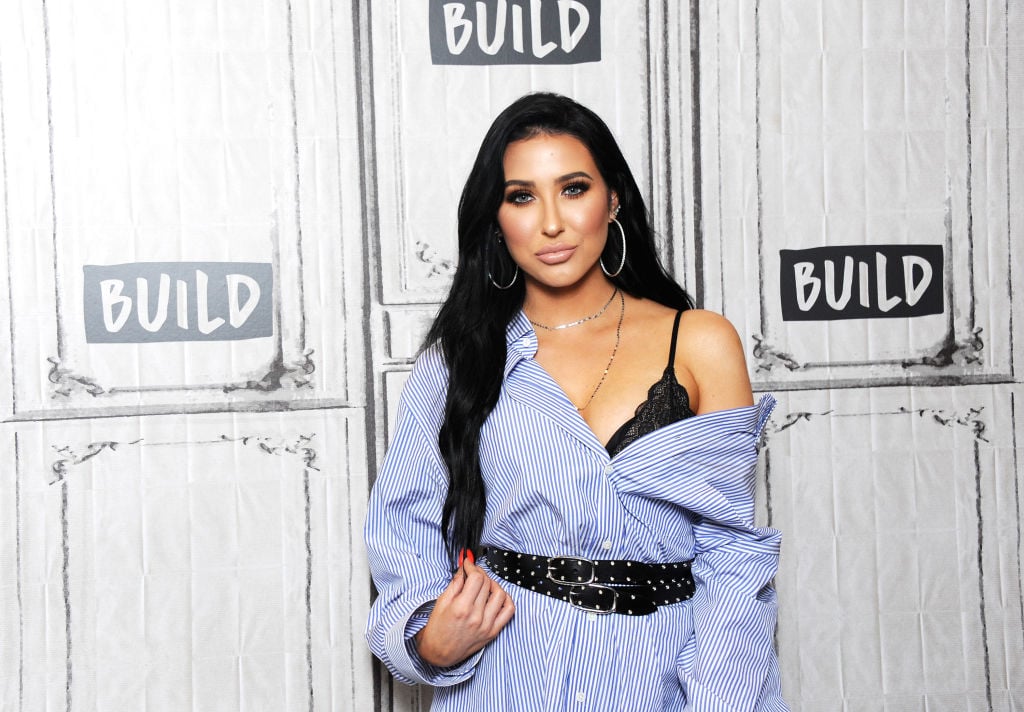 Reports of hair (animal and synthetic), plastics, and other contaminants found embedded into the lipsticks began to surface causing massive controversy. Eventually, Hill refunded all her customers for the contaminated lipsticks, but now she is being criticized for something else entirely.
Hill's return to social media
Just last week Jaclyn Hill broke her near month-long social media hiatus. Following a report from another beauty insider who claimed that she warned Hill against using the factory she picked for her contaminated lipsticks, the YouTuber went completely dark.
Why did she delete her Instagram and Twitter profiles
But before she deactivated her Instagram and Twitter accounts Hill tweeted out this message. "I deleted [my account] because I immediately got hateful comments and although everything I stated is 1,000 percent true, I need to protect my mental state fire and foremost, And I know people think that makes me a 'victim' but honestly, my sanity needs to come first," the Jaclyn Cosmetics founder said.
Though Hill has yet to reactivate her Twitter account, where she received the majority of her hate, she is back on Instagram and YouTube and has been posting new content for her fans. While there are a large number of people angry at the influencer over the lipstick drama, now critics have found something else to pick apart about HIll.
Body shaming
Earlier this week, Hill took to her Instagram to post a picture of herself snuggled in bed with a bevy of snacks. "Out of town on business. Soon as I wrap up meetings, I am in sweatpants & in bed with my blanket and snacks within the hour. where my homebodies at?!?," the 29-year-old captioned the post. A seemingly innocuous post somehow triggered a body-shaming response from harsh critics. "Well, those snacks would explain those ever-growing cheeks," one critic exclaimed. For her part, Hill seemed to have the perfect response to the rude comment. "Yep! I've gained 15 pounds in one month. That's where I'm at," the beauty vlogger said.
Hill claps back
But Hill didn't stop there. She went on to further acknowledge the negative comments that she has been getting regarding her weight and physical appearance in a subsequent Instagram post. "I have gained 20 pounds in the last 7 weeks. I'm being transparent with you guys because I have been getting lots of comments about my weight. I have never been this insecure about my physical appearance in my life. Sweatpants are literally the only thing that fits me right now & I've had to go up 2 sizes in my jeans," the 29-year said, throwing in a famous quote from Mean Girls for good measure.
Unconditional love from her boyfriend
Hill went on to share how much her boyfriend loves her regardless of her size. "But this guy @farnumgrindtime still tells me how beautiful I am every single day & still picks me up and makes me feel like the most special girl in the world. He speaks to my heart every day & I genuinely believe God himself blessed me with him. He's a special one," the beauty YouTuber stated.
Full transparency
Hill then made one final thing clear to her Instagram followers. "Side note: you're going to notice in my future videos…. my face is bigger, my arms are bigger, my entire body is bigger. But you'll just have to deal with it, cause this is me," she ended.
However, we may feel about Hill and her business endeavors, it's never okay to body shame someone in this way. We salute Hill for her transparency on the matter and for choosing to stick up for herself the way she did. Now, if she had just applied those same principles to Jaclyn Hill Cosmetics, perhaps critics of the brand would have responded better. But you know what they say, hindsight is 20/20.