Jaclyn Hill & Her Morphe Palette Just Got the Kardashian Stamp of Approval
Jaclyn Hill has just launched her second Morphe palette and fans could not be more thrilled. Now, the Kardashians are showing their support.
Jaclyn Hill is back with more makeup products for her loyal fans and they couldn't be more thrilled. But this time, it is not through her own personal brand, Jaclyn Cosmetics, but through yet another collaboration. Today, February 13, 2020, Hill has officially launched her second Morphe palette for fans. Featuring 35 bold new colors with names like "temptress", "my man", and "love handles", Hill's fans are chomping at the bit to get their hands on the new palette. Now, Khloé Kardashian and Kim Kardashian West have even given their stamp of approval for the collab.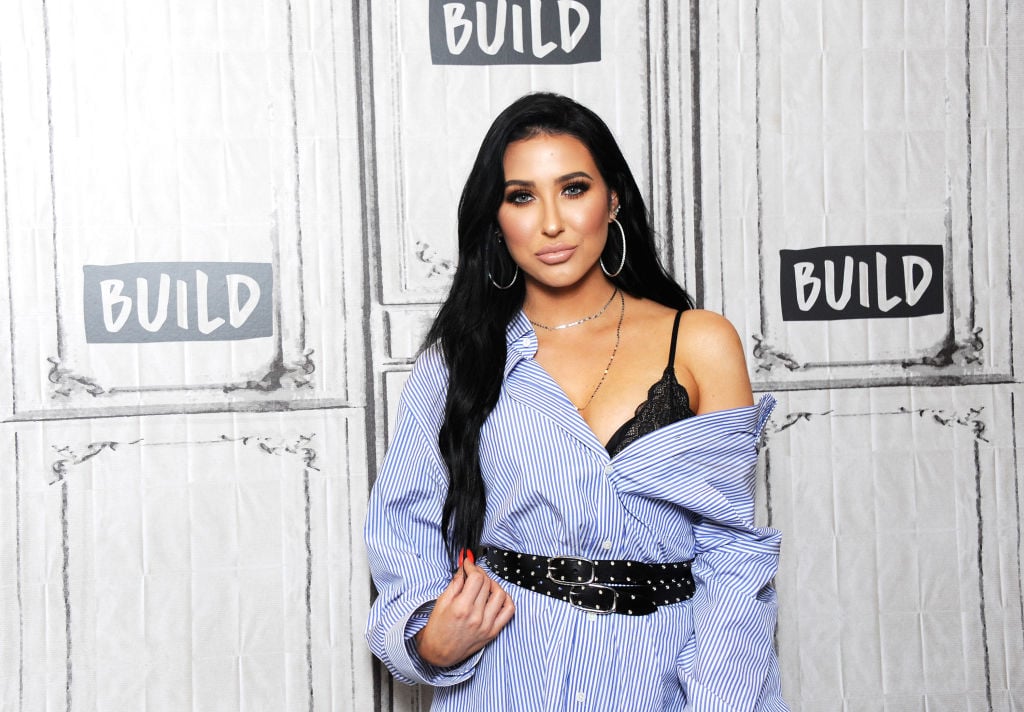 Jaclyn Hill launched a new Morphe palette
Aptly called Volume 2, this is Hill's second eyeshadow collaboration with Morphe. Hill launched her first Morphe palette two years ago and saw huge success. In fact, the first collection sold an absurd amount of units in the first 24 hours. With Volume 2, Hill seems to be inspiring the same level of excitement. In true Hill fashion, she took to her YouTube page on February 10, 2020, to swatch every shade and give fans more details about her new Morphe palette. Volume 2 is even more vibrant and colorful than the first one and that was intentional. Hill makes it clear with this new collection that she wants people to be seen.
Volume 2
"The past few years have been absolutely insane… so many highs, so many lows, amazing memories, and tons of drama. Through all of it, my subscribers always had my back. Thank you for loving and supporting me no matter what. This palette is to embracing the past, owning the present, and dominating the future. Together! I hope these shades make you feel strong, powerful, and loved—the way you make me feel every day," Hill wrote in a note posted on Morphe's website.
Almost immediately, Hill's fans expressed their complete excitement and unwavering support for her new palette. "IM SO EXCITED!! 👏🏻❤️ Living breathing farting for every. single. shade. Can't wait to play!!! Also love the shade name 'next'☺️," one excited fan wrote on Instagram. "Gorgeous! The colors in this pallet [sic] are right up my alley being a natural redhead with freckles and blue eyes! I'm really excited for you!💕💐," another fan chimed in.
Fans gush over the new palette on Instagram
"I'M SOOOO IN IT💖😍❤️🔥 Can't wait to recreate your Pink Smokey Eye Tutorial with your beautiful new palette!" another person shared. Of course, not everyone was pleased to see Hill do another Morphe palette. They confessed that they wanted to see more from her personal brand, Jaclyn Cosmetics. "Nope, I'm sorry. I'm a fan but not a fan of another morphe collab. Hoped more from your brand. This is too much," one fan said, expressing their disappointment.
While a few people are upset about another collaboration, plenty of people are dying to get their hands on the new Morphe palette. In fact, Hill's comments are currently filled with people who aren't able to complete their purchase on Morphe's website. This is likely due to the sheer volume of people who are attempting to buy the product at one time. "Jaclyn. You broke Morphe's website 😂❤️ I CANT CHECK OUT! I am about to have a heart attack," one fan penned on Instagram.
Kim Kardashian West and Khloé Kardashian show their support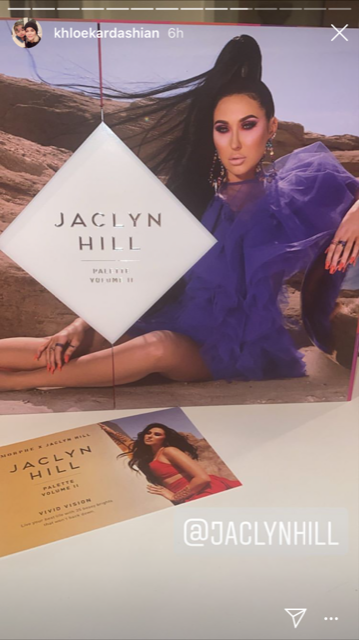 But fans aren't the only ones showing their support. Two of the Kardashians are loving it as well. Recently, Khloé Kardashian took to her Instagram to show her support for Hill and her new Morphe palette. "Look how pretty this boxing is. Ms. Jaclyn Hill looks beautiful. Beautiful," the Revenge Body host wrote. Kim Kardashian West also showed her support. "I just got the new Jaclyn Hill Morphe palette This looks really beautiful. I can't wait to use this. Her palettes are so huge and I love them. So thank you," the KKW Beauty owner shared. The Kardashian stamp of approval will likely increase sales for Hill. We're sure that she and her fans can barely contain their excitement.