Jaclyn Hill Teases New Products for Jaclyn Cosmetics; When Is the Next Launch?
When Jaclyn Hill launched her long-anticipated brand, Jaclyn Cosmetics, back in 2019, the response was extraordinary. The famous YouTuber had built up quite a following for herself as someone who was the go-to on all things beauty. With 6 million followers on Instagram, Hill had already leveraged brand partnerships with massive brands like Morphe, but she was determined to build something entirely of her own.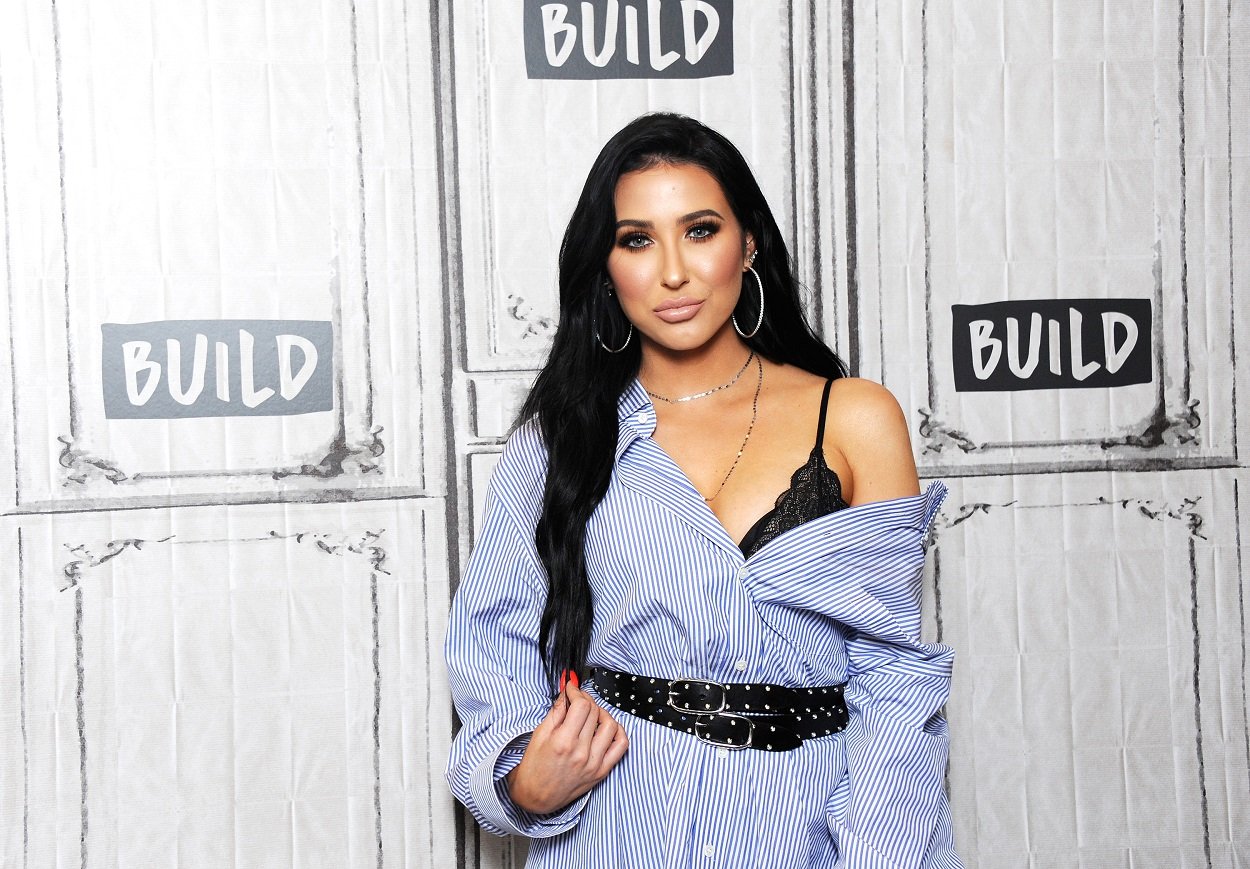 Things seemed to go well in the beginning. Hill managed to garner massive media attention with the launch of Jaclyn Cosmetics. Her debut launch featuring her So Rich Lipsticks, a collection of nude lipsticks, sold out almost immediately and fans were in love with the colors and textures. But, the positivity was a bit short-lived.
Jaclyn Cosmetics suffered a scandal during their first launch
Not long after the launch, customers began reporting a variety of contaminants in her lipsticks. Photographs and videos showed everything from white fuzzies, glass and plastic shards, animal and human hair, and plastic beads embedded in the lipsticks. This caused a massive scandal and ultimately led to Hill issuing a refund to every, single, person who purchased one of her products.
Naturally, the launch of Jaclyn Cosmetics caused Hill to step back from the brand for a while. However, she did do a small collection of highlighters for Holiday 2019. Since then, however, her diehard fans have been anxiously awaiting more products and practically begging her to bring back the lipsticks and alongside other products. Now, it seems that fans will be getting their wish. But, they may have to wait longer than they want.
Jaclyn Hill teases new products for Jaclyn Cosmetics on Twitter
On September 5, 2020, Hill took to her Twitter to announce that she and the Jaclyn Cosmetics team have been working on a bevy of new products. Though the coronavirus (COVID-19) has slowed down production, Hill's fans can expect to see new products from their favorite beauty influencer in 2021.
"You guys, I am working on SO many products for next year I can't even contain my excitement," the 30-year-old penned. "Covid pushed back & messed up a shit ton for @jaclyncosmetics this year. But baby, we will be back so strong! I can't wait for you to see everything!!!" Hill gushed.
Fans are thrilled by the announcement
Naturally, fans were overjoyed by Hill's announcement and quickly began to pepper her with support. "Girl I am pumped for your new products coming out!" one enthusiastic fan wrote on Instagram. "I've been so bored with makeup lately since I haven't worn it but I see your highlighters and lipsticks on my vanity (front and center ofc) and I'm like YESSS and promptly do my makeup #fullfaceOfJaclyn"
Others questioned if Hill would ever bring back her lipsticks, citing that her products are their absolute favorites. "I'm sure the answer is no, but do you think you'll ever bring back the lipsticks??" one fan of Jaclyn Cosmetics questioned. "Perfectionist is my ultimate favorite shade ever even with the under-mixed formula and no matter how hard I've looked I cannot find a dupe I love better," they continued.
Will Hill ever bring back her lipsticks?
Hill has stated previously that she will be bringing back her lipsticks in the future, but she needs time to recover and heal from their initial launch. We're sure that Hill's fans are excited to see what she has in store for them in 2021. Conversely, we're sure that Hill is pleased that her fans are happy to continue supporting her no matter what.