Jaclyn Hill Is Under Fire for Participating in the Vogue Challenge
Jaclyn Hill is no stranger to criticism. Since the launch of her brand, Jaclyn Cosmetics, and the drama that followed with her So Rich lipsticks (known as lipstick gate) people have been even more critical of the 29-year-old. Now, Hill is under fire for participating in the Vogue Challenge. Critics, and even some of her fans, have criticized the YouTuber for co-opting a movement that was invented to empower black creators.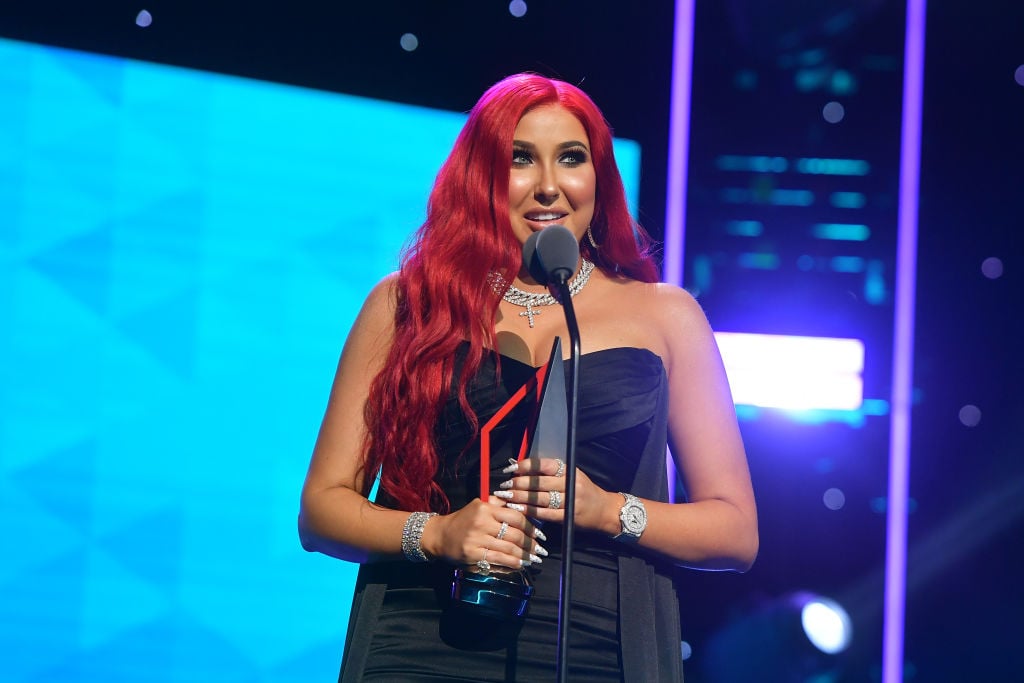 On June 13, 2020, Hill took to her Instagram and Twitter pages to share her rendition of two Vogue covers. One is a sultry close-up shot of Hill smizing at the camera. The other features a full body shot of her sitting on the beach laughing. Fans also found behind-the-scenes footage of Hill shooting these pictures on the beach with a photographer and a small team of people. "How did I do? Is it Anna Wintour approved? #voguechallenge," Hill captioned one of the pictures that she posted to her Instagram page.
Jaclyn Hill participates in the Vogue Challenge
Naturally, many fans praised Hill for her participation in the Vogue challenge. The photo easily racked up over 200,00 likes on Instagram and people were in the comments gushing over Hill's looks. However, not everyone was pleased with Hill's participation in the Vogue Challenge. As the challenge was specifically created for and by Black creators who have been overlooked and underrepresented in mainstream media, many people felt that Hill's participation was highly inappropriate.
Many people took to both Twitter and Instagram to express their displeasure with Hill for participating in the Vogue Challenge. Some people accused her of co-opting a movement made by Black women and appropriating it for her own personal gain. Others simply felt that Hill was not paying attention to what was happening around her. "This challenge is for Black people because they are NEVER REPRESENTED ON VOGUE. Seriously can you be any less socially aware?" one person questioned.
The Morphe collaborator receives backlash on Twitter and Instagram
"This VOGUE trend is to empower BLACK models, actresses, & creators that have been disproportionately represented for decades in the media. This is just BLIND & ignorant of her… She needs a reality check… someone let her know what that Vogue trend is for…," one person wrote on Hill's Twitter."
"While it started one way, the Vogue challenge has become a way to focus on underrepresented Black photographers & models on #Vogue especially after Anna Wintour acknowledged that underrepresentation. Oh, and #JaclynHill. Because her privilege has her overlooked," another person sarcastically wrote about the 29-year-old.
Hill's fans attempt to educate her on the challenge
Even some of Hill's fans were willing to point out that her participation in the Vogue challenge was not appropriate. "Hey Jaclyn, lovely photo but I think this challenge was created for black people and people of colour who are underrepresented on Vogue covers, ❤️" one fan wrote on Instagram. Other people took issue with the fact that Hill was having a photoshoot during a pandemic, especially since the behind-the-scenes photos looked as if she wasn't practicing social distancing.
"She literally brought a photo umbrella, light diffuser, and whole a*s set up to the beach for a FAKE COVER. Wanna bet she's campaigning for a cover?" one Twitter user chimed in. "I'm glad that during a global pandemic and with everything else going on in the world she's focused on what truly matters," another person wrote about Hill. Clearly, many people feel that Hill missed the mark by participating in the Vogue challenge. Only time will tell if Hill addresses any of the criticism.