Does Jaclyn Hill Only Upload YouTube Videos When She Has Something to Sell? Fans Sound Off
Before Jaclyn Hill launched her own brand and started collaborating with big names in the beauty industry, she was just another YouTube influencer. Hill built up a very loyal following one video at a time until she gained the nearly 6 million subscribers she has today. Though her following and reputation took a bit of a nosedive after her Jaclyn Cosmetics launch, many people were willing to give her a second chance. But now, even some of her most loyal followers are getting disappointed with her lack of videos.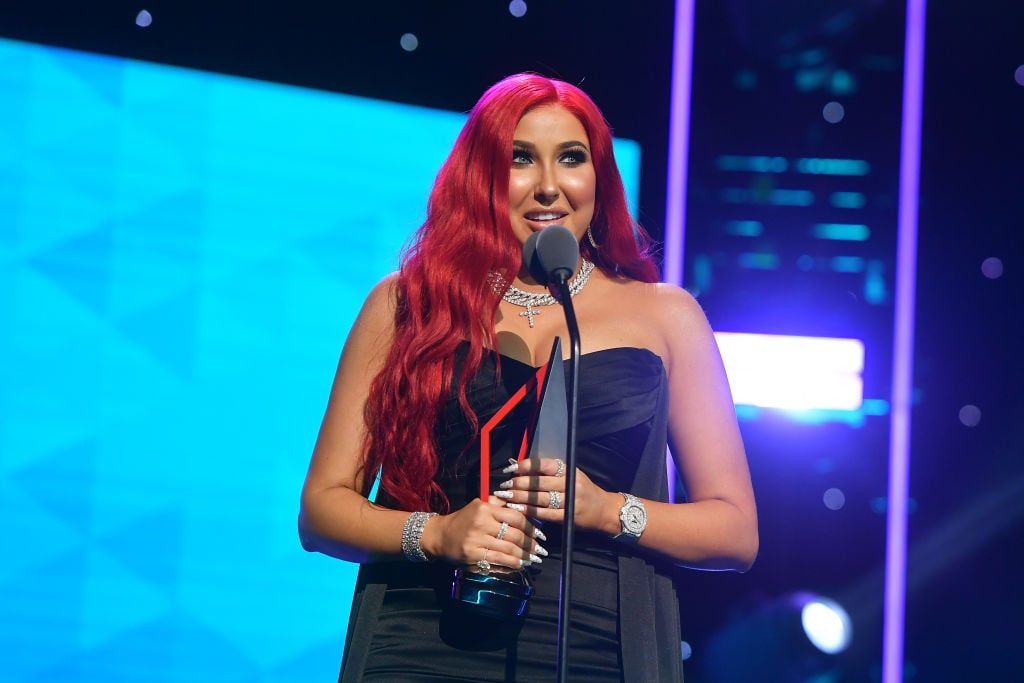 Since YouTube put Hill on the map, many fans are missing her presence on the platform. In the last several months, the videos that Hill has posted are few and far in between. In fact, in 2020 Hill has only posted three videos to the platform. Unfortunately, fans are starting to get very frustrated with the Jaclyn Cosmetics founder. They have begun to accuse her of only posting to YouTube when she has a new product to promote and sell to them.
Jaclyn Hill fans miss her presence on YouTube
Whereas Hill used to do a lot more YouTube videos where she did her makeup, sprinkled in with some lifestyle content, fans have noticed that trend has changed in recent times. Of the last four videos Hill posted, two of them center around product launch and product promotion. One video was to announce the launch of her second Morphe palette and the other was to promote her holiday highlighter collection for Jaclyn Cosmetics.
Many fans aren't too pleased about this shift and have taken to expressing their feelings in the comments of Hill's latest YouTube video. "You literally only upload when you have something to sell," one person commented. "'I don't come on here just to sell something' hasn't posted a video in weeks since she sold her palette to us 🙄" yet another fan sounded off. "Aaaaaaand now she's gone again. She should end these videos with 'Thank you for watching and I'll see you in my next launch,' 😂" another fan sounded off.
Did the Jaclyn Cosmetics owner only upload videos to promote her Morphe palette?
While some fans pointed out that Hill had a few recent videos that had nothing to do with selling products, others weren't quick to listen. "I've been one of her 'ride or dies' for years and always defended her. But da*n it's hard to disagree with everyone saying that she only posts when she has something to sell," one long-time supporter of the YouTube star claimed.
Hill addresses her lack of videos on Twitter
For her part, Hill has made mention as to why she has been less active on YouTube and social media as of late. Taking to her Twitter page, she shared that she was focusing on her health and didn't have the time or energy at this time. "I know you guys want makeup tutorials & videos. So do I! But I am currently spending 6-8 hours a day with doctors, IV's & therapists because I am determined to get back to where I need to be. Please understand that I love you & can't wait for our future," the 29-year-old tweeted.
What should fans expect from the Instagram influencer?
But, fans and critics alike aren't willing to buy that particular excuse. They accused Hill of having a pattern of behavior of crying wolf when things go left for her. It'll be interesting to see how and if Hill reacts to these latest accusations. But, it doesn't seem like her fans should be expecting new YouTube videos anytime soon.