Jacob and Isabel Roloff Are Expecting Their First Baby — and Their Low-Key Pregnancy Announcement Is the Sweetest
TLC's Little People, Big World premiered on the network in 2006. At the time, the Roloffs' youngest son, Jacob, was just 8 years old. While Little People, Big World is still going strong today, Jacob decided to leave the show in 2016. While the 24-year-old hasn't filmed for Little People, Big World in five years, he's been plenty busy. After exiting the show, Jacob married his long-time girlfriend, Isabel Rock, and the couple is now expecting their first child. Read on to discover what the youngest Roloff has been up to as of late — including the fact that he and Isabel are expecting their first baby —and why he ultimately decided to distance himself from his family's reality show. 
When did Jacob and Isabel get married?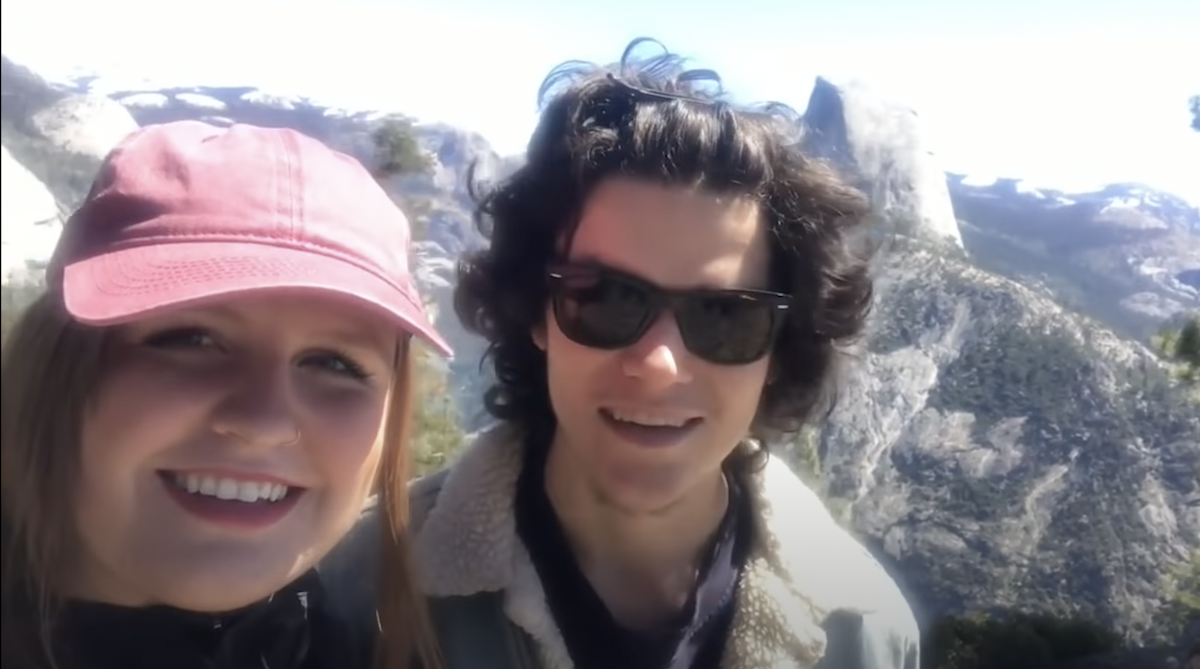 With Little People, Big World premiering when he was just 8 years old, Jacob Roloff was forced to grow up under the spotlight. But, as it turns out, the spotlight wasn't something Jacob ever really wanted. Nearly as soon as he turned 18, the youngest of the four Roloff siblings began to distance himself from the family's reality show. Luckily for Jacob, he had his girlfriend, Isabel Rock, as he entered this new phase of life. 
Isabel and Jacob have a sweet love story. According to Your Tango, Jacob and Isabel met when they were just kids. The pair grew up in homes just a few miles apart and began dating as teenagers in 2014. After three years together, Jacob popped the question during a romantic trip to Iceland in 2017. The couple shared a two-year engagement before tying the knot in September 2019. Jacob and Isabel married during an elopement to the Oregon coast. Then days later, the couple held a beautiful autumn wedding ceremony at the Roloff family farm with all their family and friends in attendance. Now, with nearly two years of marriage under their belts, the happy couple is getting ready for the next phase of their life: parenthood. 
Jacob and Isabel Roloff are expecting their first baby
While the youngest Roloff is no longer filming for his family's reality show, he recently took to Instagram to share some big news with his 331,000 followers. The former reality star shared that he and his wife are expecting their first child together, a little boy set to be born in December 2021. Jacob revealed the happy news on Instagram, sharing two photos of his hand resting on his wife's baby bump. His caption simply read, "Not for you but us: I'm very happy to say we're having a son." Isabel Roloff also took to Instagram to share the happy news with her 109,000 followers. Sharing the same pictures as her husband, Isabel's caption read, "We are elated to share that the baby boy we have been dreaming of is coming this December." 
This is an exciting time for the young couple, and the entire Roloff family as well. Jacob and Isabel's son will be the sixth Roloff grandchild. Jacob's brother and sister-in-law, Zach and Tori Roloff are the parents of Jackson and Lilah Roloff. His other older brother, Jeremy, also shares two children, Ember and Bode, with his wife, Audrey. Like Jacob and Isabel, Jeremy and Audrey are also expecting a baby before the end of the year. Jeremy and Audrey's third child is set to arrive in November 2021, just a month before Jacob and Isabel welcome their first child. With the addition of two new grandchildren, the Roloff family has a lot to look forward to in the remaining months of 2021. 
Why did Jacob Roloff leave 'Little People, Big World'? 
While Jacob Roloff has a lot to still look forward to in 2021 and the upcoming years as well, he's had to overcome some serious hardships through the years. Just last year, Jacob Roloff revealed the tragic reason he walked away from Little People, Big World in 2016. According to People, the youngest Roloff took to Instagram in December 2020 to share a lengthy statement about why he left his family's reality show. 
Sadly, Jacob's reason for leaving the show was due to alleged sexual abuse he endured at the hands of a former TLC producer. In his Instagram statement, Roloff revealed that a former producer of Little People, Big World, had allegedly sexually abused him when he was just a boy. While his experience is truly tragic, hopefully sharing his experience promotes healing for himself and gives other sexual assault survivors the courage to come forward with their stories too. 
How to get help: If you or someone you know has been sexually abused, text HOME to the Crisis Text Line at 741741 for free and confidential support.
RELATED: 'LPBW': Matt Roloff Said Jacob Roloff Told Him About Abuse 2 Days Before Instagram Post