Jacob Latimore Admits He Heard Rumors Of Jason Mitchell Sexually Harassing Co-Stars Of 'The Chi'
The third season of the popular Showtime drama The Chi kicked off on June 21. Two central characters were notably absent, with Tiffany Boone and Jason Mitchell not reprising their roles as Jerrika and Brandon. While Boone quit the series, Mitchell was fired after multiple sexual harassment complaints were filed against him. Mitchell's on-screen business partner, actor Jacob Lattimore, remains on the show. While he remains close to Mitchell in real life, he admitted in a recent interview that he was aware of complaints about Mitchell's alleged behavior.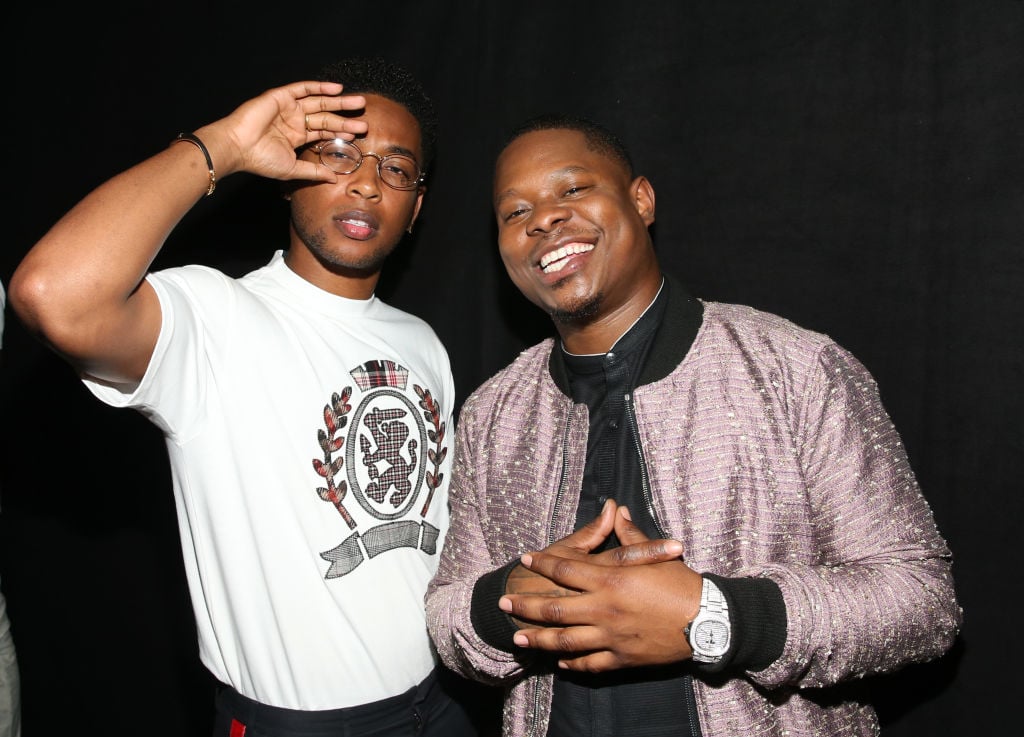 Jason Mitchell was fired from 'The Chi' after allegations of sexual harassment
Days after Mitchell posted the news that The Chi was renewed for a third season to his Instagram account, damaging claims about the Straight Outta Compton star sexually harassing women on the set were made public. The Hollywood Reporter shared inside information regarding internal investigations that took place around Micthell and what ultimately led to his firing.
Sources told the publication that Boone, who starred as Michell's girlfriend Jerrika, was one of several actresses and female employees on the series who complained of Mitchell's inappropriate behavior. She made several complaints of sexual harassment, all of which were documented, and later confirmed by creator Lena Waithe and the series showrunner. The media outlet reported that she felt so unsafe and uncomfortable around Mitchell that her fiance would accompany her to set to make her feel more at ease.
The network provided mandatory sexual harassment training to all who worked on the show and Boone agreed to participate in the second season. But after alleged repeated incidences, Boone informed show producers that she was fed up and asked to be released.
Related: Why 'Straight Outta Compton' and 'The Chi' Star, Jason Mitchell, Enrolled in Counseling
Initially, Mitchell was retained to return in season 3, but after further investigation, he was let go. His actions were also reported on other sets. He was released from the Netflix film, The Desperados, before filming began. Sources alleged that he was so out of control while on location in Mexico that he was immediately replaced. Mitchell was soon dropped by his management team and talent agency. 
Jacob Latimore says he heard rumors of Jason Mitchell's alleged behavior but says that Mitchell was the "heart" of 'The Chi'
Mitchell was one of the central characters on The Chi, with ties to all supporting cast members. One of the characters he filmed many scenes with was Emmett, played by Latimore. The two eventually go into business together in season 2 and become close friends. Latimore told Bevy Smith on her radio show Bevelations that their bond extended beyond the show.
"For me, Jason is still like a big bro to me. We did a lot of hanging out on our own by just kicking it, listening to music, and sort of like just hanging out as brothers," Latimore explained.
Despite their close relationship, Latimore admitted that there were rumblings behind the scenes about Mitchell's behavior and he did he best to stay out of any drama related to what was happening with Mitchell. He specifically did not want to have to feel any obligation to Mitchell in case he was approached and questioned by show executives.
"I started to hear things as far as like someone made a complaint or it's just some commotion going on. I always never wanted to know too much honestly because when people start asking questions, I don't wanna be lying about nothing or lying about anything that I've heard so for me it was a shocker that it came to him being fired," he continued.
Latimore told Smith that he discovered Mitchell was let go from the show at the same time as the public found out. He learned from Instagram and other media outlets.
Still, Latimore says that wherever took place is unfortunate, especially considering that the show was formed around Mitchell's character. He was fearful of how writers would be able to manage without both Mitchell and Boone.
"I don't doubt my skills as an actor, I don't doubt anybody's skills on the show but when you present things a certain way…and Jason was so strong, I think he's one of the best young Black actors in the game…there is no replacing Jason Mitchell," Latimore exclaimed.
Though nervous at first, Latimore says he's excited for viewers to see the show this season and promises that each character's storyline will be expanded, while also introducing new characters.
The Chi airs on Showtime every Sunday at 10 PM EST.