Felon Pleads Guilty to Shooting Death of Clarence Avant's Wife, Jacqueline
The world and music industry were stunned to learn that Jacqueline Avant, philanthropist and wife of music executive Clarence Avant, was killed in a home invasion in Dec. 2021. At the time of her death, Jacqueline was 81-years-old. A suspect was arrested days later for the murder and plead not guilty. He recently changed his plea.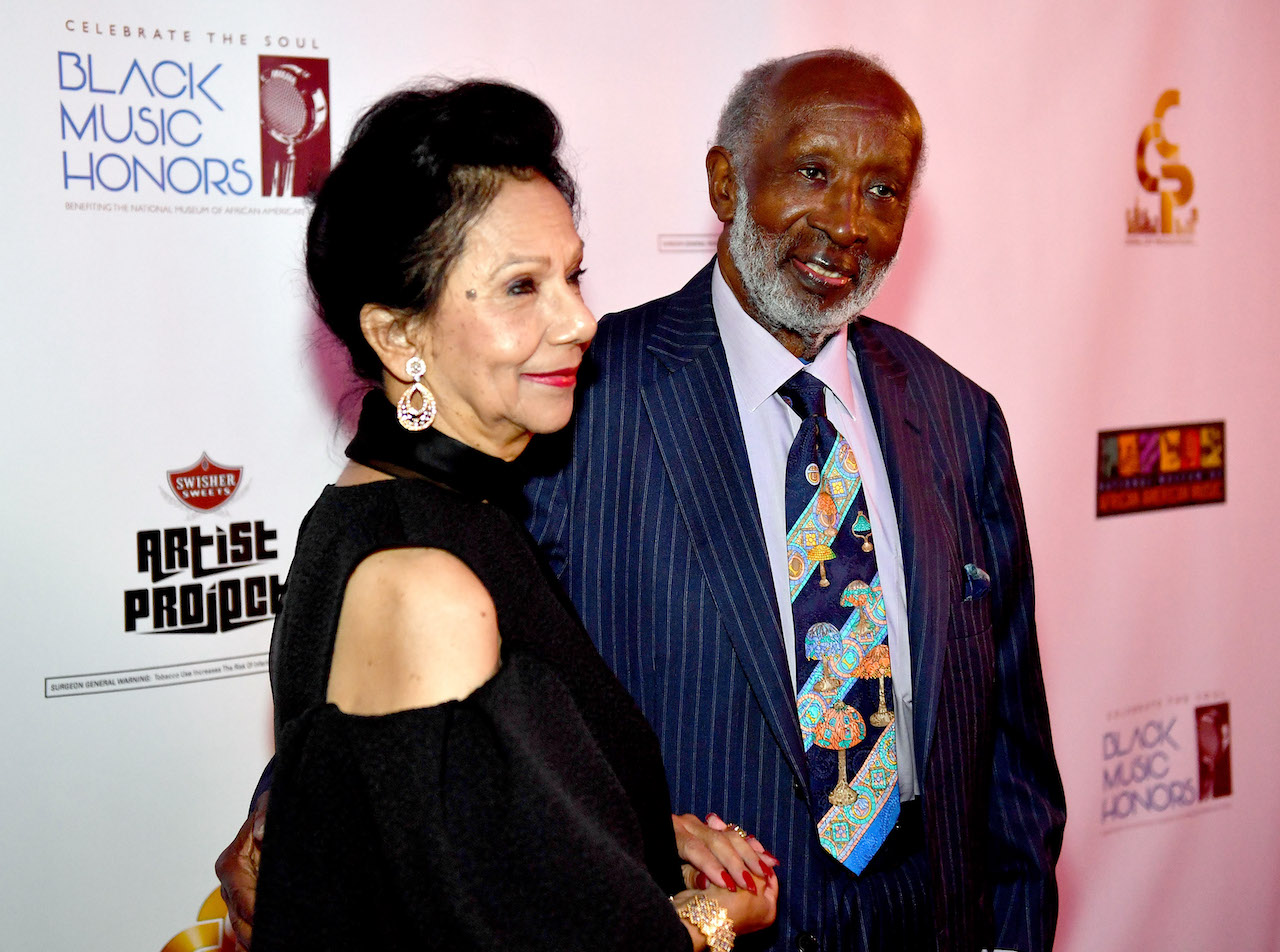 Man admits to killing Jacqueline Avant
According to CBS News, Aariel Maynor has confessed to shooting and killing Jacqueline in her home during a robbery attempt. The crime occurred in an upscale LA home in the early morning hours of Dec. 1, 2021. Maynor broke into the home that Jacqueline and Clarence shared.
He plead guilty on Thursday, Mar. 3 to one count of murder, one count of attempted murder, one count of being a felon in possession of a firearm and two counts of robbing a home with a person present. He also admitted that he shot at the Avants' security guard, who was working during the home invasion. The security guard was injured during the shooting.
It was reported that Jacqueline was awake and startled by Maynor. He was able to break into a home through a sliding glass door around 2:30 AM. Clarence was reportedly asleep in a neighboring room at the time of the commotion. Jacqueline died hours later to the surprise of her family. She was initially expected to pull through as reports noted that she was alert while being transported to the local hospital.
Maynor is a former convict and had been released from prison just two months before the killing in Sep. 2021. He now faces up to 170 years in prison. His sentencing is currently scheduled for Mar. 30.
How police caught the suspect
Police reportedly were able to capture Maynor as he attempted to break into another home in the same area. Just an hour after the home invasion at the Avant's home, police were responding to another report of a shooting when they located him. They discovered a similar getaway vehicle caught on camera that was described as the one seen at the Avant's home, as well as an AR-15 rifle, which police believed was used in the killing of Jacqueline.
RELATED: Police Don't Believe Murder of Music Legend's Wife Was a Random Attack
"He was in the house and collecting property and then after that somehow discharged a weapon and apparently shot himself in the foot," LAPD's deputy chief Blake Chow said per CBS LA. "Somewhere in the night, we had an astute watch commander of Hollywood that started to put two and two together and reached out to Beverly Hills, and there were some similarities."
Maynor was arrested on December 3 two days after Jacqueline's murder. He was seen being wheeled in a wheelchair with a bandage on his foot.
Jacqueline Avant was beloved in entertainment and philanthropy
Jacqueline and Clarence's only daughter Nicole spoke of her mother's impact in the past. She says Jacqueline was the pillar of their family and community. Nicole, who is married to Netflix executive Ted Serandos, credits her for their entry into the world of art and entertainment to Jacqueline.
"Well, they've been married for 52 years, and my mom is really the one who brought to my father and our family the love and passion and importance of the arts and culture and entertainment," she once told NBC News. "While my father was in it, making all the deals, my mother was the one who gave me, for example, my love of literature, my love of filmmaking, my love of storytelling."
"Her bringing that energy and her passion for the arts kind of kept my dad balanced," she added. "She's the umbrella in his life."
RELATED:Tyler Perry to Help Find Person Responsible For Killing Music Legend's Wife