Jacqueline Avant's Killer Reportedly Bragged to Friends About the Crime
Since the tragic death of Jacqueline Avant, her family can hopefully find some solace as her killer has been sentenced to life in prison. The 81-year-old was shot and killed during a home invasion. She was the longtime wife of music executive, Clarence Avant. More details about what took place after the murder have been released.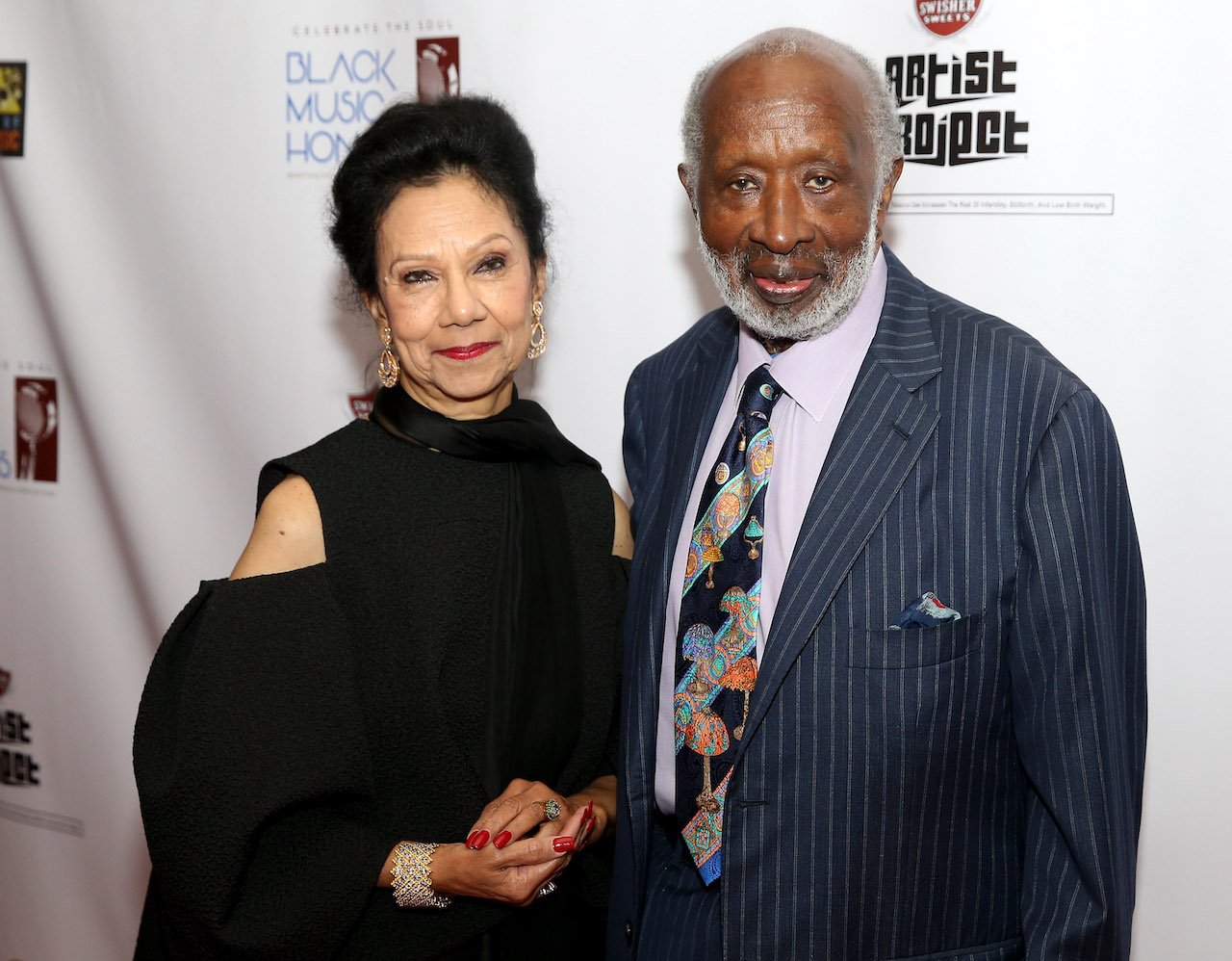 Man allegedly bragged about the murder and planned robbery to friends
Aariel Maynor pleaded guilty to shooting and killing Jacqueline ahead the Christmas holiday in 2021. Per a prosecutor in the case who spoke with TMZ, Maynor bragged to his friends during a jailhouse call after murdering the 81-year-old philanthropist.
Maynor allegedly laughed about the publicity he received from the crime during a jailhouse call. But one friend didn't find the joke amusing. Maynor reportedly told the female friend, "You think my mama's seen that, though?" in regards to the television report about him being arrested. 
He also reportedly told the friend that expected to get $50,000 from the Avant's house before the robbery went south. Maynor was even bragging about receiving a light sentence, saying he believed that he would only serve a max of 25 years because the prosecutors did not file a so-called "special circumstances" murder charge. That charge could've resulted in life without parole, or potentially the death penalty.
Maynor pleaded guilty and was recently sentenced
An hour after the robbery and fatal shooting, police caught Maynor. He eventually pleaded guilty on Thursday, March, 3 to one count of murder, one count of attempted murder, one count of being a felon in possession of a firearm, and two counts of robbing a home with a person present. Maynor has just been released from prison just two months earlier.
Police believe he broke into the Maynor home through a sliding glass door. In his guilty plea, he admitted that he shot at the Avants' security guard, who was working during the home invasion. The guard was injured, but not critically. Maynor used an assault-long barrel pistol.
The 30-year-old was sentenced to 190 years in prison on Tuesday, April 19. "Today marks the end of a tragic case that rocked our community," District Attorney George Gascón said in a statement as NBC News reports. "Because of a completely senseless act, LA lost Jacqueline Avant, a community leader, and philanthropist."
Jacqueline Avant was beloved in the world of arts, entertainment, and charity
The Avant family was devastated by Jacqueline's loss. Their only daughter Nicole spoke of her mother's impact in the past. According to Nicole, Jacqueline was the pillar of their family and community. 
"Well, they've been married for 52 years, and my mom is really the one who brought to my father and our family the love and passion and importance of the arts and culture and entertainment," she once told NBC News. "While my father was in it, making all the deals, my mother was the one who gave me, for example, my love of literature, my love of filmmaking, my love of storytelling. Her bringing that energy and her passion for the arts kind of kept my dad balanced," she added. "She's the umbrella in his life."
Public outcry for the killer to be brought to justice happened almost immediately. Even Tyler Perry pledged to help Jacqueline's family.