Jacqueline Kennedy Once Offered $1 Million Not to Divorce JFK
Jacqueline "Jackie" Kennedy once received an offer of $1 million not to divorce her husband, John F. Kennedy (JFK), before he became president of the United States. Ahead, go inside their marriage and learn who offered Jackie a hefty sum to stay with JFK. 
In the 2014 biography, Jacqueline Kennedy Onassis: A Life Beyond Her Wildest Dreams, by Danforth Prince and Darwin Porter, details surrounding the state of JFK and Jackie's marriage were revealed. While it's no secret JFK had extramarital affairs which caused tension between him and Jackie, it's surprising to learn what happened when a member of the Kennedy family thought the couple may be headed for divorce. 
Jackie 'wasn't happy at all married to JFK'
The biography claimed during a particularly rocky part of JFK and Jackie's marriage (before they became president and first lady), Joe Kennedy, JFK's father, offered his daughter-in-law $1 million not to divorce her husband.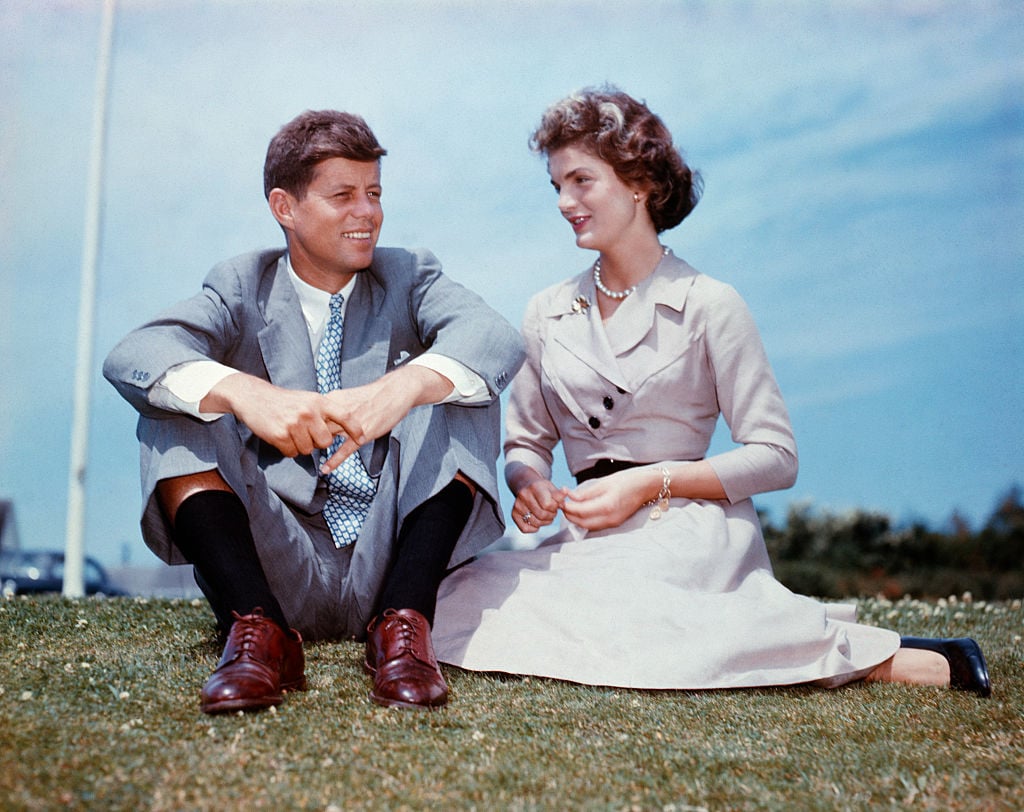 Here's how the situation is described in the biography: "She wasn't happy in her marriage to Jack Kennedy and before he became president she wanted a divorce. Jack's father Joe Kennedy offered her $1 million to stay knowing that a divorce would destroy Jack's political future."
Between JFK's infidelities and the two miscarriages Jackie suffered, the couple wasn't happy in their relationship. Joe Kennedy, sensing divorce was imminent, did what he could to make sure his son's chances at the presidency were strong. That meant projecting the image of a happy family with Jackie by his side during campaign stops. 
JFK's cheating upset Jackie greatly but she decided to stay in the marriage as long as he kept his activities discreet.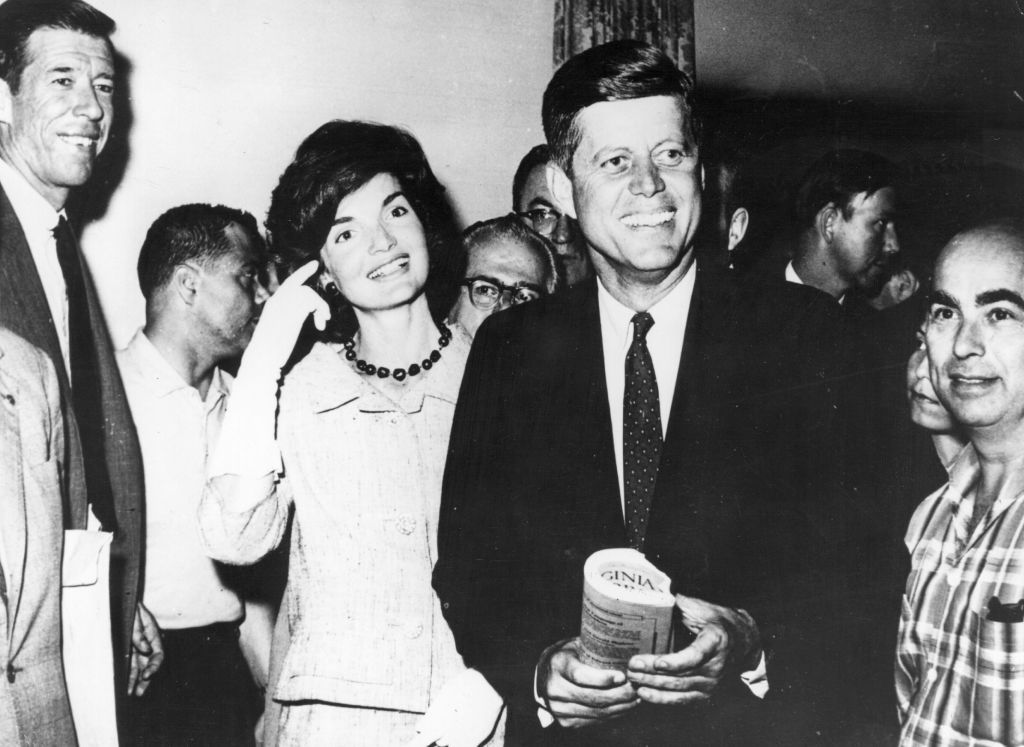 "She wasn't happy at all married to JFK," Porter wrote in the biography, according to Express. "She agreed to stay married as long as Jack's affairs stayed private but he was constantly humiliating her. Their happy marriage like Jackie's ancestry and the modern-day Camelot was a myth."
On one occasion, Jackie supposedly walked in on her husband with another woman, his secretary. "You must have known when you married me I can never be faithful," JFK told Jackie. "I can't help myself. It's a compulsion," he said. 
While JFK continued to have extramarital affairs, Jackie stayed by him and the two went on to be an iconic couple, symbolizing a shift in American society in the 1960s. 
How did JFK and Jackie meet? 
JFK and Jackie (then Jackie Bouvier) met at a party in the fall of 1951. At the time, Jackie worked at a local newspaper where she conducted man-on-the-street style interviews as the "Inquiring Camera Girl." Then a U.S. senator, JFK was known as a man who really liked to date, his friend Charles Bartlett said. But he knew JFK needed to marry to progress his political career. 
"Jack was a skirt chaser and I knew that if he wanted to become president he'd have to find the perfect wife," Bartlett said.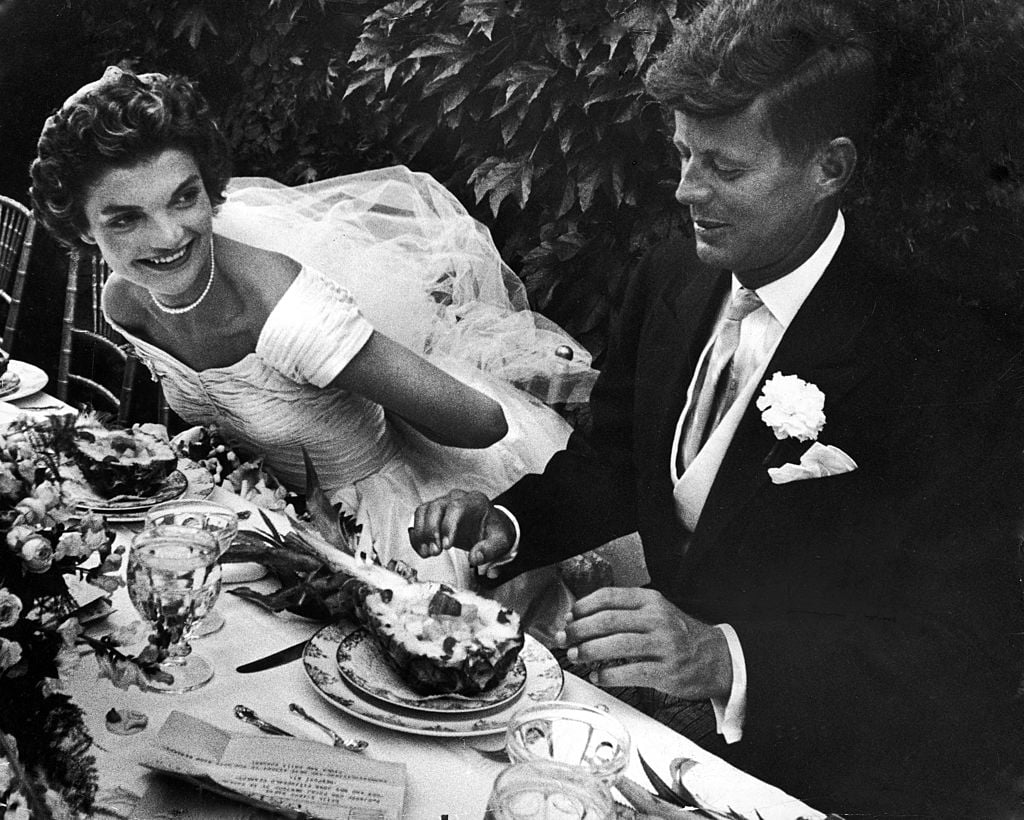 Bartlett introduced Jackie and JFK but it wasn't love at first sight. According to the biography, they met three times before JFK thought about dating Jackie. And after yachting, Jackie didn't seem to be very impressed with her future husband. She wrote in her diary, "He has a funny body, skinny with toothpick legs." 
The two began dating and later married on Sept. 12, 1953. They went on to have two children, John F. Kennedy Jr., and Caroline Kennedy and became two memorable figures in American history.
Learn why Jackie may have married JFK for his money.