Jada Pinkett Smith Admitted She and Keanu Reeves 'Didn't Have Any Chemistry' When She Auditioned for 'The Matrix'
Jada Pinkett Smith auditioned for Trinity in The Matrix but there was a big problem during her screen test with Keanu Reeves.
Jada Pinkett Smith auditioned for the role of Trinity in The Matrix, but didn't land the part. In a 2015 interview, she explained where she went wrong in the audition and her thoughts on Carrie-Anne Moss playing the role.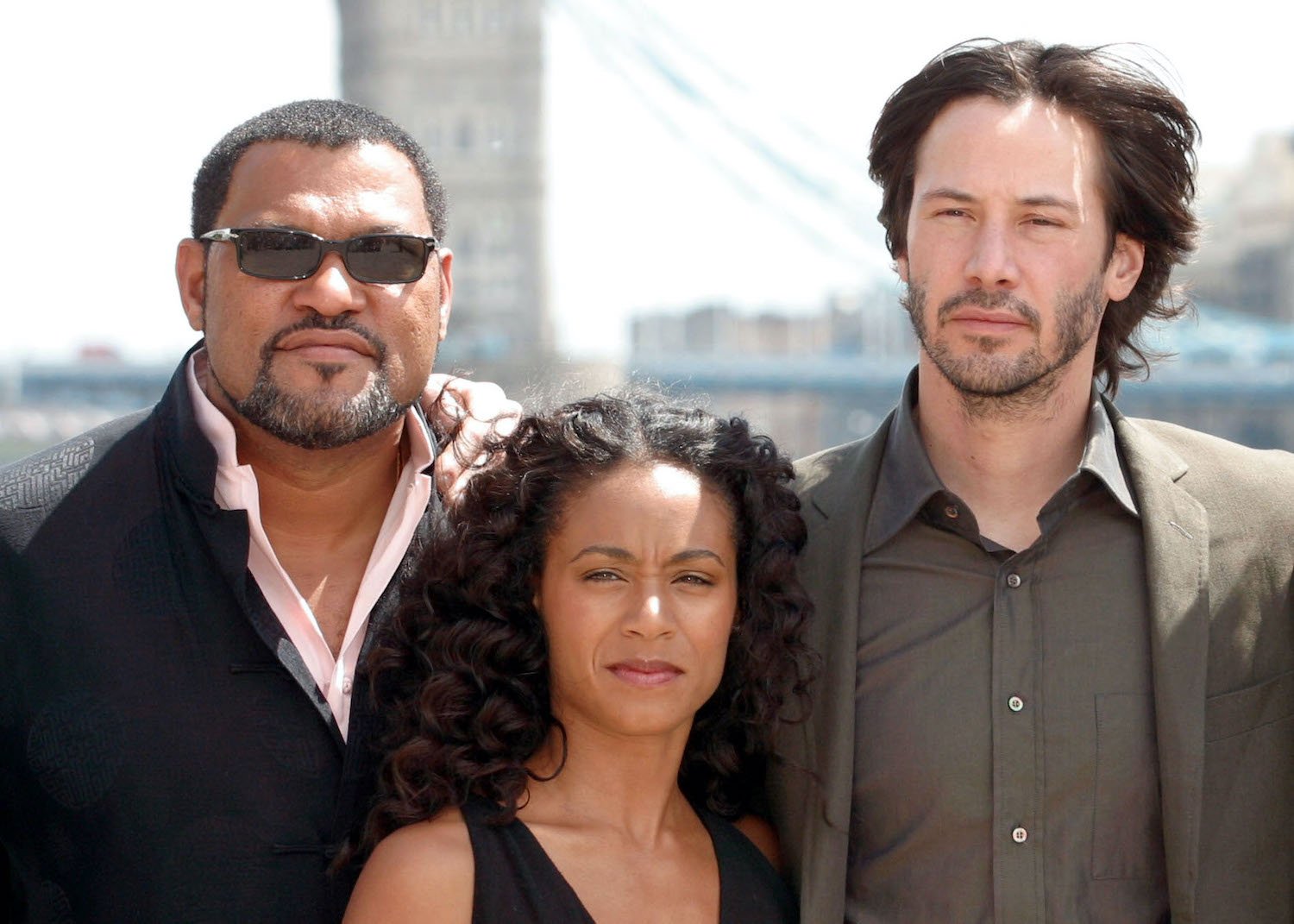 Jada Pinkett Smith said she lacked chemistry with Keanu Reeves
Pinkett Smith auditioned for the role of Trinity in The Matrix but, according to the actor, the audition didn't go well. During a 2015 interview on The Howard Stern Show, Pinkett Smith explained how there wasn't any chemistry with Reeves, who played Neo, but she didn't blame him for the way the audition played out.
"I auditioned for Trinity with Keanu," she told Stern. "But Keanu and I didn't, uh, really click… At that particular time, no we didn't… we actually became really good friends."
When asked if she did a screen test, she said, "Oh yeah. We just didn't have any chemistry, he and I."
Stern wondered if Pinkett Smith blamed Reeves. "I don't think it was his fault. I think it was as much my fault as anybody. It wasn't just Ke, it was me too."
The actor said she knew she wasn't going to get the part after the audition but she believed Carrie-Anne Moss was the perfect choice. "I do wish [I had been cast as Trinity], but I look at Carrie-Anne and I just go, she's freaking amazing," Pinkett Smith noted. "There's no way in the world I would have brought that."
The role of Niobe was created for Jada Pinkett Smith
Pinkett Smith might not have gotten the role of Trinity, but she impressed the directors, the Wachowskis, who created the role of Niobe for the actor in the sequels.
The role was hers, but Pinkett Smith was also pregnant at the time — and she admitted that she told a bit of a fib to make sure she didn't lose the part.
In a video for Vanity Fair, Pinkett Smith discussed some of the details about her career and shared how she secured her role by telling a lie.
"I didn't get Trinity, but they kept me in mind. And they wrote a part for me called Niobe," Pinkett Smith explained. "And I'll never forget when they called me in and they were like, Jada, we have this role for you, Niobe, but you're pregnant."
Pinkett Smith confessed that she lied so she could play Niobe
Pinkett Smith shared that she had to fib to reassure the directors that she would be ready. "And I'll tell you a secret. I lied," the actor confessed. "Because Willow was supposed to be due November 11 but I told them, 'No worries, the baby's coming in October, so by the time the end of November comes, I'm going to be ready.'"
She had a quick turnaround to get ready for filming but she was committed to being a part of these iconic movies.
"Let me tell you, my baby girl came on October 31st," she said. "Do you know mama was ready. I was ready. End of November to start The Matrix. Pushed that baby out, got in the gym, and got it together."
"We were poppin' ready, San Francisco here we come," Pinkett Smith added. "We 'bout to be in a classic. Boom."