Jada Pinkett Smith Admitted She and Tupac Shakur 'Had a Very Volatile Relationship'
Jada Pinkett Smith and Tupac Shakur had ups and downs in their friendship but she said those low moments were "a constant in our relationship." The actor shared how the two would often clash, but their relationship weathered many storms.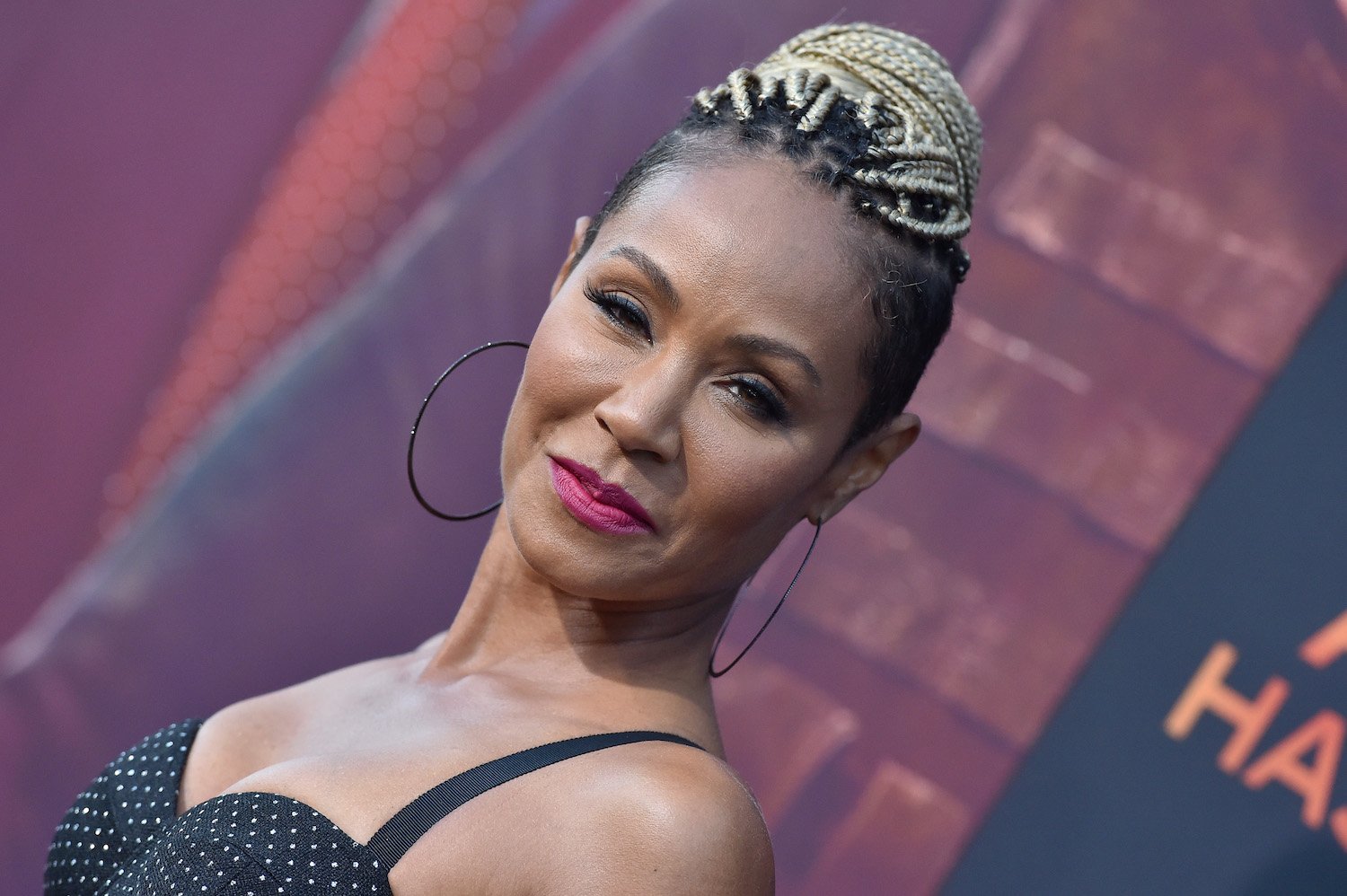 Jada Pinkett Smith and Tupac hit it off instantly
Pinkett Smith and Tupac were instant friends, she once shared in an interview. "It was the first day [of school] and he came over to me and introduced himself," she said. "And in high school, Pac was a little funny looking. Definitely from looking at him, wasn't necessarily the type of cat that I would even, like, deal with."
"But as soon as he approached me, he was like a magnet," Pinkett Smith recalled. "Once you paid attention to him he kind of sucked you in. And we hit it off from that moment on … I don't think either one of us thought we would have made it in the way that we did, but we knew we were gonna do something."
The friendship never got romantic, however, as Pinkett Smith admitted during a 2015 interview on the Howard Stern Show.
"You know, it's so funny. Now being older, I have more of an understanding of what that was between us," Pinkett Smith explained. "When you have two young people that have very strong feelings, but there was no physical chemistry between us at all, and it wasn't even just for me! It was him too."
Jada Pinkett Smith and Tupac Shakur once shared 'the most disgusting kiss'
Pinkett Smith said they did test the waters with a kiss, but there was no chemistry between them. "There was a time when I was like, 'Just kiss me! Let's just see how this goes.' And when I tell you it had to be the most disgusting kiss for us both," she admitted.
The actor chalked it up to a "higher power" who didn't want them together romantically. "If Pac and I had any kind of sexual chemistry, we might have killed each other because we were both so passionate," she explained. "And you know, we loved deeply. It was hard enough just with us being friends. We had a very volatile relationship." 
Pinkett Smith and Tupac weren't on speaking terms for years
Pinkett Smith told Stern that she and Tupac weren't on speaking terms when he was murdered in 1996. The two weren't seeing eye to eye about the direction Tupac's life was taking.
"We had a very hardcore disagreement … I just wasn't in agreement with the direction that he was taking. He felt as though I had changed," she explained. "Looking back now, I totally understand where Pac was, because at that particular point in time, that mentality was part of his survival … [but] it was a mentality that he started to come out of before he was murdered." 
While Pinkett Smith said she felt "sadness" over "not having the opportunity to tell him that I loved him," she said those kinds of disagreements between them weren't out of the ordinary.
"It wasn't the first time that we had had a bad argument and had stopped speaking," she noted. "That was kind of a constant in our relationship."