Jada Pinkett Smith Admitted She and Will Smith 'Were in Constant Conflict' and 'Warring Over' Jaden Smith During This Movie
Jada Pinkett Smith shared how she and Will Smith were in conflict over Jaden Smith's movie role that was physically demanding.
When Jaden Smith was working on a physically demanding film role, Jada Pinkett Smith admitted that she and Will Smith were in "constant conflict." As a mother, she wasn't all that thrilled with how her child had to go through so much for the role.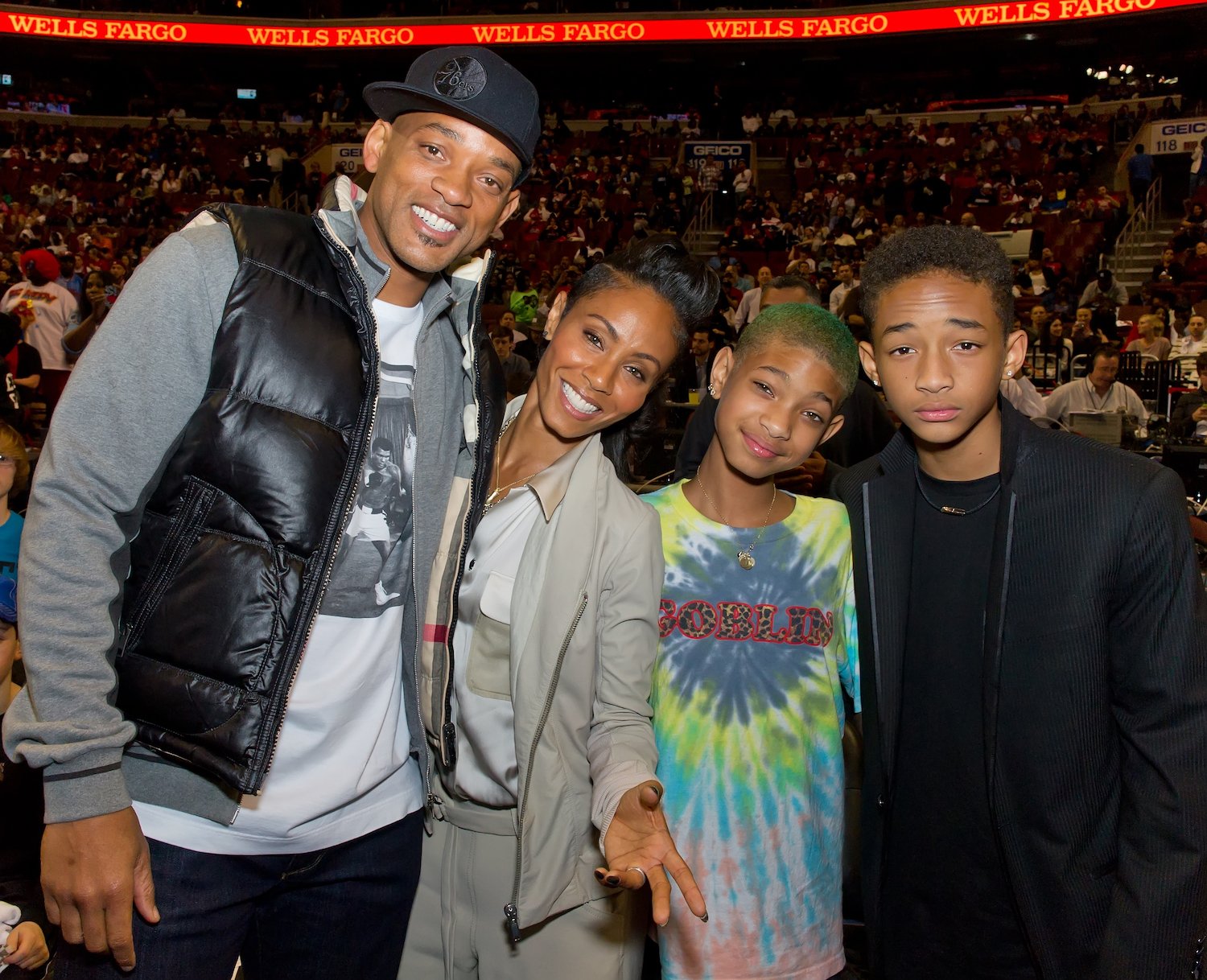 Jada Pinkett Smith and Will Smith were at war over their son's movie role
During a 2018 discussion on her Red Table Talk, Jada discussed her kids' upbringing with Jaden and Willow Smith. This included chatting about some of the projects that the kids took on, including Jaden's starring turn in the 2010 film The Karate Kid. Jada confessed that she and Will butted heads on Jaden's involvement in the film.
She explained how difficult it was to see what Jaden endured physically for the movie role — and she and Will didn't see eye to eye about it.
"I remember being on set with Will and it was such a struggle between he and I in regards to Jaden," Jada explained. "And I understand why men take their sons away for like whatever kind of warrior training, because it is completely, utterly, unfair and unnatural for a woman to have to sit and watch anything like that for her son."
"Will and I were in constant conflict, to the point that we were warring over Jaden," she noted.
Jada Pinkett Smith said Jaden worked through the physical pain
Jaden proved to be up for the challenge, even though Jada saw him "in tears" doing a split for the movie and it broke her heart.
"I was like, 'I'm done' and he looked at me, he's like, 'Mom, I'm good.' He got up and he said, 'Let's do it again,'" she recalled.
"Even in those battles that we've had over what's too much, what's too little, trying to find the balance in regards to parenting," Jada said. "I'll tell you one thing about the two of you all. You all know how to work, you all work hard, and you all do it well and I'm proud of that."
Willow Smith admitted that she had a 'terrible experience' with her hit song
During the talk, Jada asked her kids if they thought there was an example of a time when Will and Jada had a difficult time connecting with them. Willow pinpointed one "terrible experience."
"I mean I only have one like really terrible experience. Which is 'Whip My Hair'," she said.
Jada shared, "Your feeling about that was that you felt like you were put in the game too soon."
Willow agreed with that and thought perhaps her parents could have seen the opportunity from a different perspective. "Just that the values of the people around me should have been the opposite," Willow noted. "You and daddy should have been, 'OK, we value her musical growth and knowledge more than her popularity.'"
Jaden interjected how it should have been about more than "just a hit record."
"I think all that came with it was too much," Jada said. "Let me tell you something, when we heard it, I was like, 'What is this?'" and it was Jay-Z who told them, "This is a hit record."
Jada explained the thought process that went into making that decision for Willow. "For us, that survival mentality for your dad and I, we were like, 'Oh man, she'll be set up for life. This is her start.'"