Jada Pinkett Smith Admitted Why Kissing Tupac Shakur Was 'The Most Disgusting Kiss'
Jada Pinkett Smith and Tupac Shakur shared a close friendship and many fans have wondered if the two ever dated. While the pair became tight when they were students at the Baltimore School for the Arts, they didn't have a romantic relationship. They did kiss each other, however, an experience that Pinkett Smith said was "disgusting."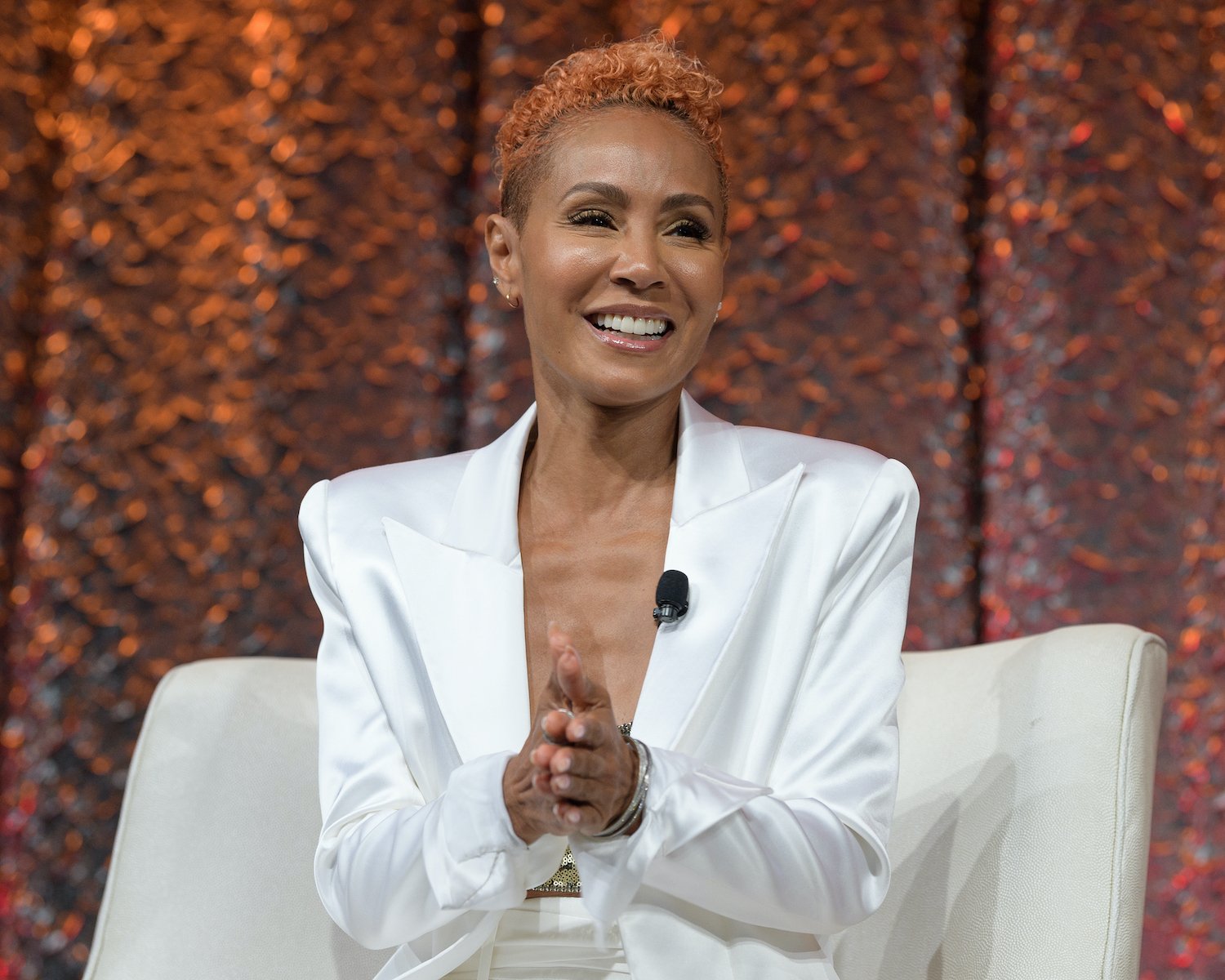 Jada Pinkett Smith revealed she and Tupac Shakur kissed
During a 2015 interview on the Howard Stern Show, the host asked Pinkett Smith about her being "very close" with Tupac, asking if she thought he was in love with her.
"You know, it's so funny. Now being older, I have more of an understanding of what that was between us," she said of their relationship. "When you have two young people that have very strong feelings, but there was no physical chemistry between us at all, and it wasn't even just for me! It was him too."
She continued, "There was a time when I was like, 'Just kiss me! Let's just see how this goes.' And when I tell you it had to be the most disgusting kiss for us both."
A romantic relationship wasn't in the cards for the two. "The only way I can put it is, the higher power just did not want that," Pinkett Smith explained. "If Pac and I had any kind of sexual chemistry, we might have killed each other because we were both so passionate. And you know, we loved deeply. It was hard enough just with us being friends. We had a very volatile relationship." 
Jada Pinkett Smith explained the 'sadness' she felt after Tupac's death
The actor told Stern how Tupac's murder in 1996 left her with sadness because they had not spoken in a while after they had "a very hardcore disagreement" over the "very scary direction" the rapper was taking.
"I just wasn't in agreement with the direction that he was taking, and I told him that, you know, it was a destructive direction. A very scary direction," she explained. "And he felt as though I had changed. I'd gone Hollywood. I'd gone soft. And looking back now, I totally understand where Pac was … at that particular point in time, that mentality was part of his survival. It was actually a mentality he started to come out of before he was murdered."
She explained in the interview with Stern, "I don't think I was guilty as much as I felt just sadness, for not having the opportunity to tell him that I loved him. But, I know he knew that. It wasn't the first time that we had had a bad argument and had stopped speaking. That was kind of a constant in our relationship."
She said the tragic situation "taught me a lesson, which is life is too short. Do not let disagreements stand in between you and people that you love and care about."
"You know, I love him," she added. "He left a very strong and powerful mark. People are still inspired by him. So he did his work."
Will Smith admitted he was jealous of their friendship
During a 2020 interview on The Breakfast Club, Smith was asked if he was "ever jealous of the love Jada had for Tupac."
The actor admitted that he was absolutely jealous. "Oh, f*ck yeah. That was in the early days. That was a big regret for me, too, because I could never open up to interact with Pac," he shared.
Smith admitted, "He was the image of perfection, but she was with the Fresh Prince." According to the actor, he and Tupac never connected.
"'I'm telling you, y'all are so similar, you will love him,'" Smith recalled Pinkett Smith would tell him. "And I just never … that was a huge regret of mine. I couldn't handle it. I was the soft rapper from Philly, and he was Pac."
"I was deeply, deeply insecure and I wasn't man enough to handle that relationship," Smith admitted.