Jada Pinkett Smith Always 'Knew' Jaden Smith Would Want to Move Out at a Young Age
Will Smith and Jada Pinkett Smith married in 1997, and together they have two children, Jaden Smith and Willow Smith. On his 15th birthday, Jaden sought emancipation from his parents with Will and Jada's consent. In a 2018 episode of Red Table Talk, Jada admitted that she "knew" Jaden would want to move out at a young age because of his maturity.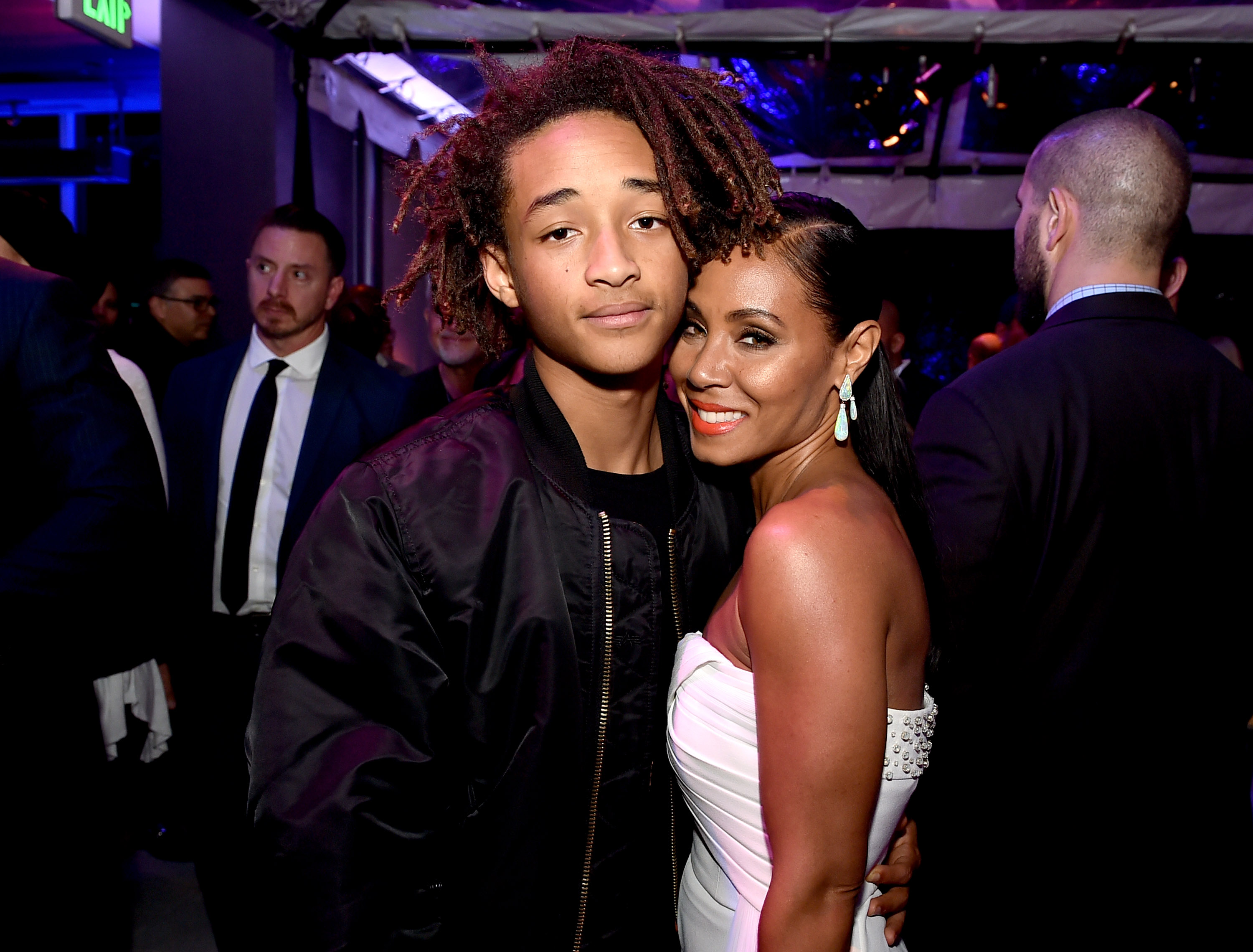 Jaden Smith's decision was 'heartbreaking' for Jada Pinkett Smith
While Jada knew Jaden was mature for his age, she still found Jaden wanting to move out to be "heartbreaking."
"I remember this day specifically. It was probably one of the most heartbreaking moments of my life," she said on Red Table Talk. "You got to a point here. You told me straight up—you were like, 'Mom, I have to leave here to live my life.'"
She continued, "I remember thinking to myself, as devastated as I was, I was like, 'He's right. The time is now. He's 15. It's time for him to leave the house.'"
RELATED: Jada Pinkett Smith Recalls 'Heartbreaking' Moment When Son Jaden Announced His 'Devastating' Decision
She was not surprised by her son's reasoning
Even though Jada was saddened by Jaden's request, she told Jaden, Willow, and her mother Adrienne Banfield-Jones on Red Table Talk that she was not surprised.
"I knew. I told Will when Jaden was smaller. I said, 'We'll be lucky to keep him in the house 'til he's 16 because he was so mature," Jada said. "He could really manage his own life… Being in this lifestyle, in this world is a bubble and he wanted out and I understood that… I knew that the sooner I let him go, the faster he was gonna come back."
Jaden agreed with Jada, and he was noticeably grateful that he was given the freedom to move out, which he officially did in 2017.
"It just makes you appreciate being at home, being with your parents, spending quality time with family," he said. "You get out into the world and then you kinda just understand things."
Jada Pinkett Smith on parenting
During the Red Table Talk episode, Jada discussed how she and Will chose to parent Jaden and Willow. According to Jada, every kid "needs something different," and what works for one family might not work for another.
"For me to think that I could ever go into the world and tell anybody else how they should raise their children, I've learned that's an absolute no-no. But I feel like people should have the freedom to look at their kids and decide for themselves what their children need versus what the school system might tell you. To go by your own instinct, and it doesn't necessarily have to look like what anybody else is doing," she said.
After Jaden and Willow discussed how they felt about Will and Jada as parents, Jada became teary-eyed.
"I think parents have to give themselves much more forgiveness. When you become a parent, you have these huge ideals even for yourself, because we all are coming into parenting with our own childhood traumas. And you're hoping you can fix all that through your own rearing of your children."