Jada Pinkett Smith Apologizes to Daughter Willow for Misstep in Her Life
The Smiths have long been lauded as #familygoals. Will and Jada Pinkett Smith are among Hollywood's most recognizable faces and their children have both demonstrated the talent and commitment needed to follow in their footsteps. But despite how it might look, they've made it clear that they aren't a perfect family.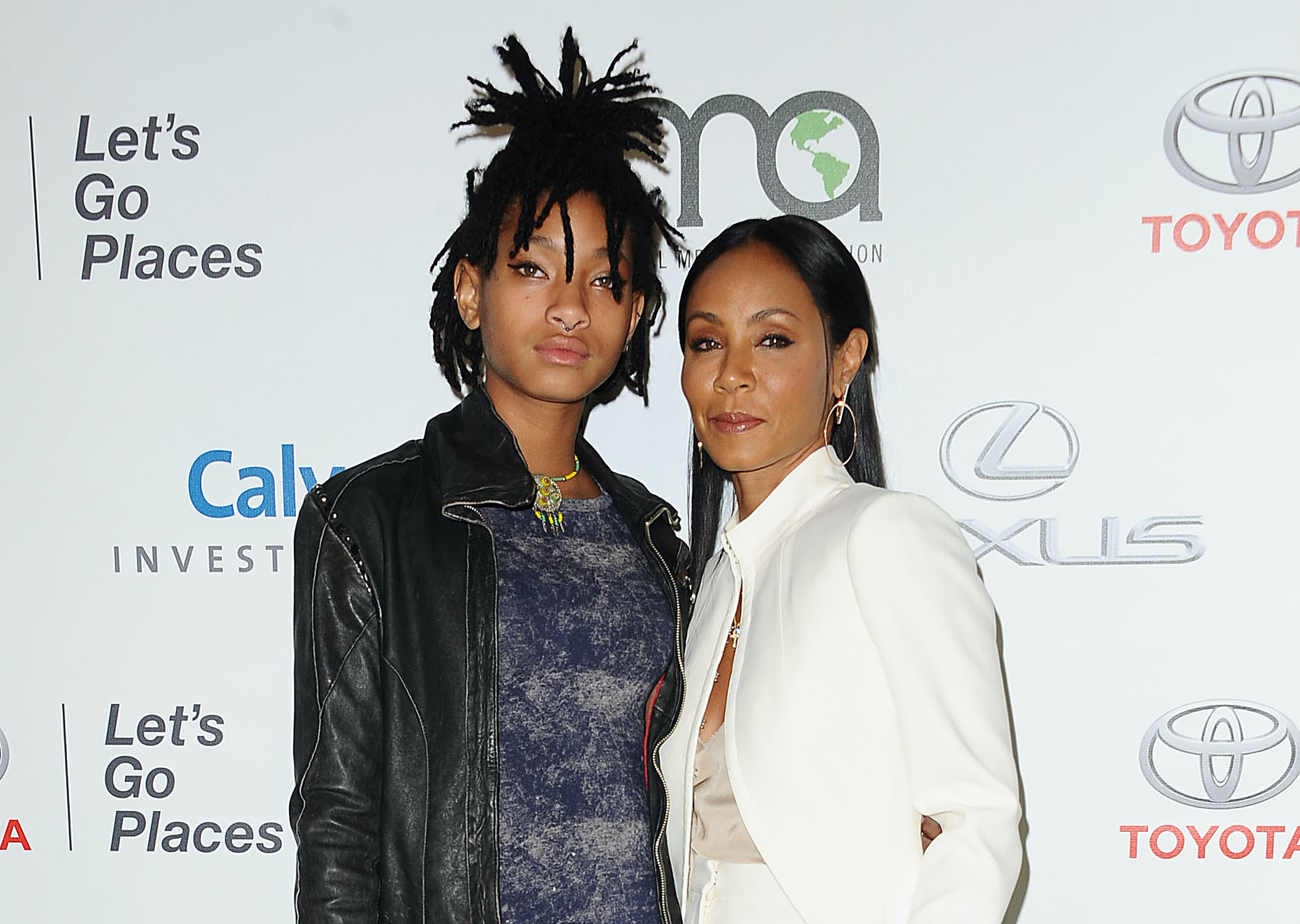 Jada Pinkett Smith has owned up to faults in the way that she raised daughter Willow
Pinkett Smith opened up in a November 2019 appearance on her Facebook Watch show, Red Table Talk. She and Willow, 19, had been in a sit-down with Demi Moore and her daughters Rumer and Tallulah Willis when they started discussing the actor's tell-all book and "the pain passed down from parent to child."
Around the 18:00 mark, Tallulah said as a child, she felt she had to be strong and wasn't allowed to display emotions because there was so much going on. Agreeing, Willow said, "Back in the day if I would have been crying or had been upset, the energy was always like, 'Take that somewhere else.' Like, take that somewhere else and deal with it on your own."
"That's because of how I was treating myself. I didn't want to be with my own feelings," Pinkett Smith said. But eventually, things changed when she started working on herself.
"I got to a place of vulnerability where I could cry in front of Willow. But it took me a long time because of that forging. There's this wall. There's this armor," she continued, adding that she felt she had to be strong because of her own upbringing, which included being raised by a mother with a heroin addiction.
Turning to Willow, she continued, "I just want to take a moment and say to you, 'I'm sorry.'" She reached out to Willow as her daughter leaned over to give her a hug.
It was an eye-opening moment for Jada Pinkett Smith
In a later interview with People, Pinkett Smith said:
Sitting there with Rumer and Tallulah, I was like they helped me see an aspect of my interacting with Willow that came upon me in the moment. I was like, oh snap, I need to apologize for having denied her a certain amount of closeness. Not allowing her to have her vulnerability at certain points of her life because I was afraid of my own. And I wanted to acknowledge that.
She has continued to discuss and work out her issues on the show, most recently in July, when she and Will went on to discuss a revelation that she'd had an "entanglement" with August Alsina during their marriage.
She admitted that it happened when she and Will had secretly separated and ended sometime later. At the end of the episode, the actors noted that they were eventually able to work through their marital woes and are now fully back together.
How to get help: In the U.S., contact the Substance Abuse and Mental Health Services Administration helpline at 1-800-662-4357.