Jada Pinkett Smith and Her Band Were Once An Opening Act for Britney Spears
Jada Pinkett Smith is known for wearing many hats in the entertainment industry. Although she became famous for starring in Set It Off, Jason's Lyric, and The Matrix, she and Will Smith also own their production company, Westbrook. Additionally, the actor hosts Facebook Watch's Red Table Talk with her daughter Willow Smith and her mother, Adrienne Banfield-Norris. 
In 2002, Pinkett Smith added lead singer to her resume. Two years later, her band, Wicked Wisdom, opened for Britney Spears.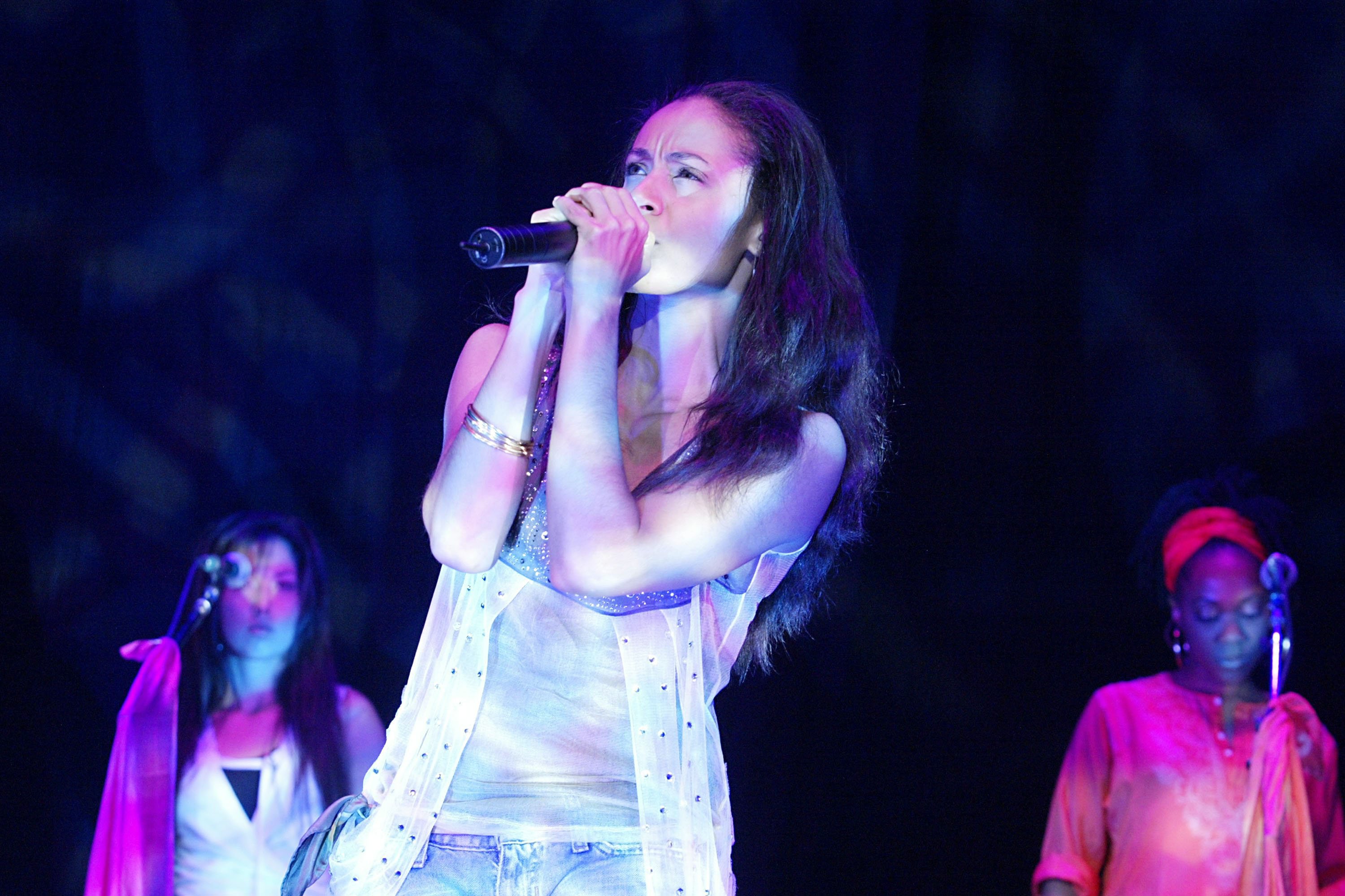 Jada Pinkett Smith listened to metal music bands before opening up for Britney Spears
Pinkett Smith's acting career began in the late 1990s. After she booked an episode of True Colors, she landed a recurring role on A Different World in 1991. In 1993, the actor made her feature film debut in Menace II Society. 
Following Menace II Society, Pinkett Smith went on to work on multiple films throughout the '90s. At the same time, she and Smith got married on New Years' Eve 1997. The actor gave birth to their first child, Jaden Smith, that year, followed by Willow Smith in 2000. 
Although she was known for being apart of one of Hollywood's power couples, Pinkett Smith decided to take her love for metal music seriously. She formed an American Nu metal band called Wicked Wisdom in 2002. The actor performs as the band's lead vocalist. During an interview with MTV News, the actor said she always had a passion for music and felt it was time for a metal band fronted by a female singer. 
"I listened to all kinds of metal as a kid," Pinkett Smith said. "Metallica, Guns N' Roses. I would always look at Axl Rose and say, 'Why aren't there any chicks out there doing this now?' I always wanted an opportunity to get out there and rock out."
Wicked Wisdom opened for Britney Spears in 2004
After she developed Wicked Wisdom, Pinkett Smith's band performed in multiple Los Angeles nightclubs. During this time, the actor continued to act in The Matrix films. She also booked a starring role in Collateral with Tom Cruise around 2003. 
While gearing up for the premiere of Collateral, MTV News announced that Spears asked Pinkett Smith's band to be the opening act for her Onyx tour in 2004. The band traveled to London in April 2004 and performed eight shows for the "Toxic" singer's audience. 
How Will Smith felt about Jada Pinkett Smith's band
Unsurprisingly, Pinkett Smith's band affected her home life with Smith and their children. Due to their schedules, the Scream 2 actor admitted to Women's Health in 2005 that she and her husband make "sacrifices" when necessary. She also said the Bad Boys star loves when she finds new ways to express herself. 
"Well, I mean this band that I'm doing, Wicked Wisdom — he's just like, 'Lord, have mercy!' Pinkett Smith said of Smith. "He loves it, though. That's the aspect of me that he loves — there's never a dull moment with me, you know?"