Jada Pinkett Smith Believes Oprah Winfrey Is 'the Only Reason' for the Success of 'Red Table Talk'
Jada Pinkett Smith credits Oprah Winfrey for paving the way for her to create her talk show, Red Table Talk. 
On May 7, 2018, Pinkett Smith premiered the first Red Table Talk episode on Facebook Watch. The digital talk show's premise was for Pinkett Smith to engage in conversations with her mother, Adrienne Banfield-Norris, and her daughter, Willow Smith. The women tackle issues within their famous family, past addictions, and differing views on multiple trending topics through the series. The show received massive success almost immediately and became the first-ever Facebook-funded show to receive a Daytime Emmy Award nomination.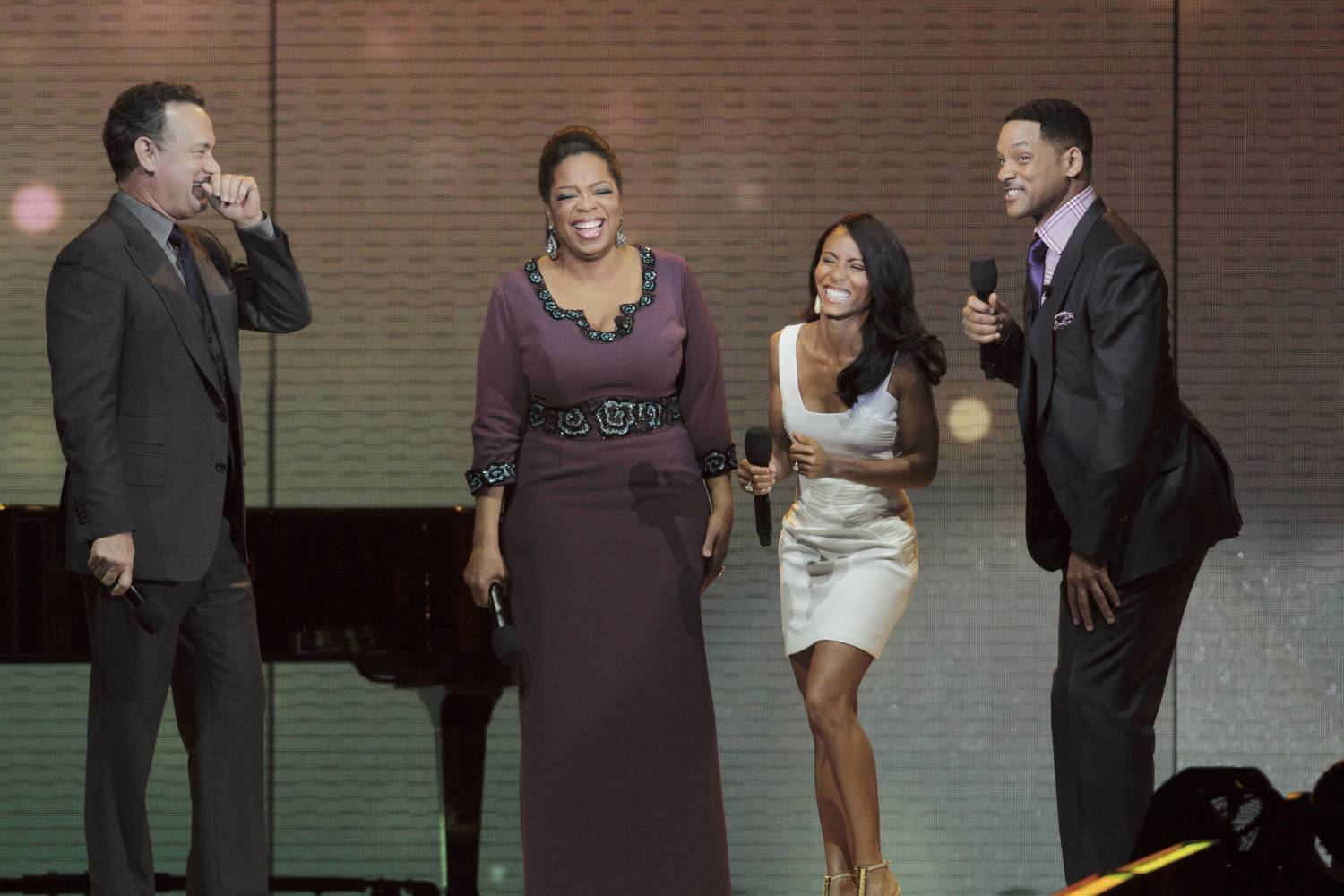 As with many shows, Red Table Talk's success came with comparisons of other television shows that came before them. Over the past few years, the show has been up against Winfrey's longstanding talk show, The Oprah Winfrey Show. Winfrey ended her Daytime talk show in 2011 after 25 seasons.

Jada Pinkett Smith says 'Red Table Talk' exists because of Oprah Winfrey
The first episode of The Oprah Winfrey Show premiered on September 8, 1986. According to The Hollywood Reporter, Winfrey was fresh off her role as Sofia in The Color Purple when the show premiered nationally. Over the next 25 years after the show's premiere, Winfrey would be dubbed the "Queen of All Media" and became North America's first black multi-millionaire, per Emmys. The Oprah Winfrey Show also earned a slew of Daytime Emmys and earned Winfrey an induction into the Television Academy Hall of Fame in 1994.
In October 2019, Pinkett Smith took the time to share how Winfrey inspired her to create Red Table Talk via People. She posted a photo of herself beside Winfrey. She admitted Red Table Talk's success has plenty to do with Winfrey's pioneering. 
"This woman beside me is the only reason @RedTableTalk could even be imagined. Thank you @Oprah and congrats."
How Jada Pinkett Smith feels about being compared to Oprah Winfrey
During The Oprah Winfrey Show's reign, critics compared it to programs that came before and after it like The Dr. Phil Show, The Rachel Ray Show, and The Tyra Banks Show. Red Table Talk would join the ranks as one of the series' competitors several years later, which Pinkett Smith said wasn't accurate.
 RELATED: Will Smith And His Family Said Robin Williams 'Impacted Our Lives Generationally'- Here's How
After winning the Trailblazer Award at the 2019 MTV Movie & TV Awards, Pinkett Smith spoke to Entertainment Tonight about her thoughts on being compared to Winfrey's show. While she admitted to being flattered by being in the same company as Winfrey, she said Red Table Talk is in a completely different lane. 
"There's only one Oprah," Pinkett Smith said. "This is like an evolution, Oprah is her own thing. I think [I'm] in a whole other category. I feel good to be able to create a platform that we can have these conversations that we're having. I feel really, really honored. I feel like it's something I'm meant to do. So it's a good feeling."
Jada Pinkett Smith and Oprah Winfrey both have digital talk shows in 2020
Red Table Talk returned for its third season in September 2020. The show tackled the aftermath of Pinkett Smith and Will Smith's sit down about her alleged affair with August Alsina, among other topics. 
Although she believes Red Table Talk is unlike any other talk show, Pinkett Smith might have some competition from Winfrey on her hands. In July 2020, Winfrey teamed up with Apple Tv to produce her new show, The Oprah Conversation. Before launching her latest venture, Winfrey had two shows on Apple Tv, Oprah Talks COVID-19, and Oprah's Book Club.

"It's time to bring humanity back to the conversation. Tune in to my new show #TheOprahConversation, where I'll be joined by fascinating guests to have conversations that unite us—not divide us,"  Winfrey tweeted about her show in July 2020.