Jada Pinkett Smith Celebrates Willow Smith's Halloween Birthday on Instagram-Here's a Look Inside Their Relationship
Jada Pinkett Smith kicked off Halloween 2020 by celebrating her daughter, Willow Smith's birthday.
Willow turned 20-years-old on Saturday. Jada was the first of Willow's famous family to recognize her daughter's special day publicly. Willow is the youngest and only daughter of Jada and Will Smith.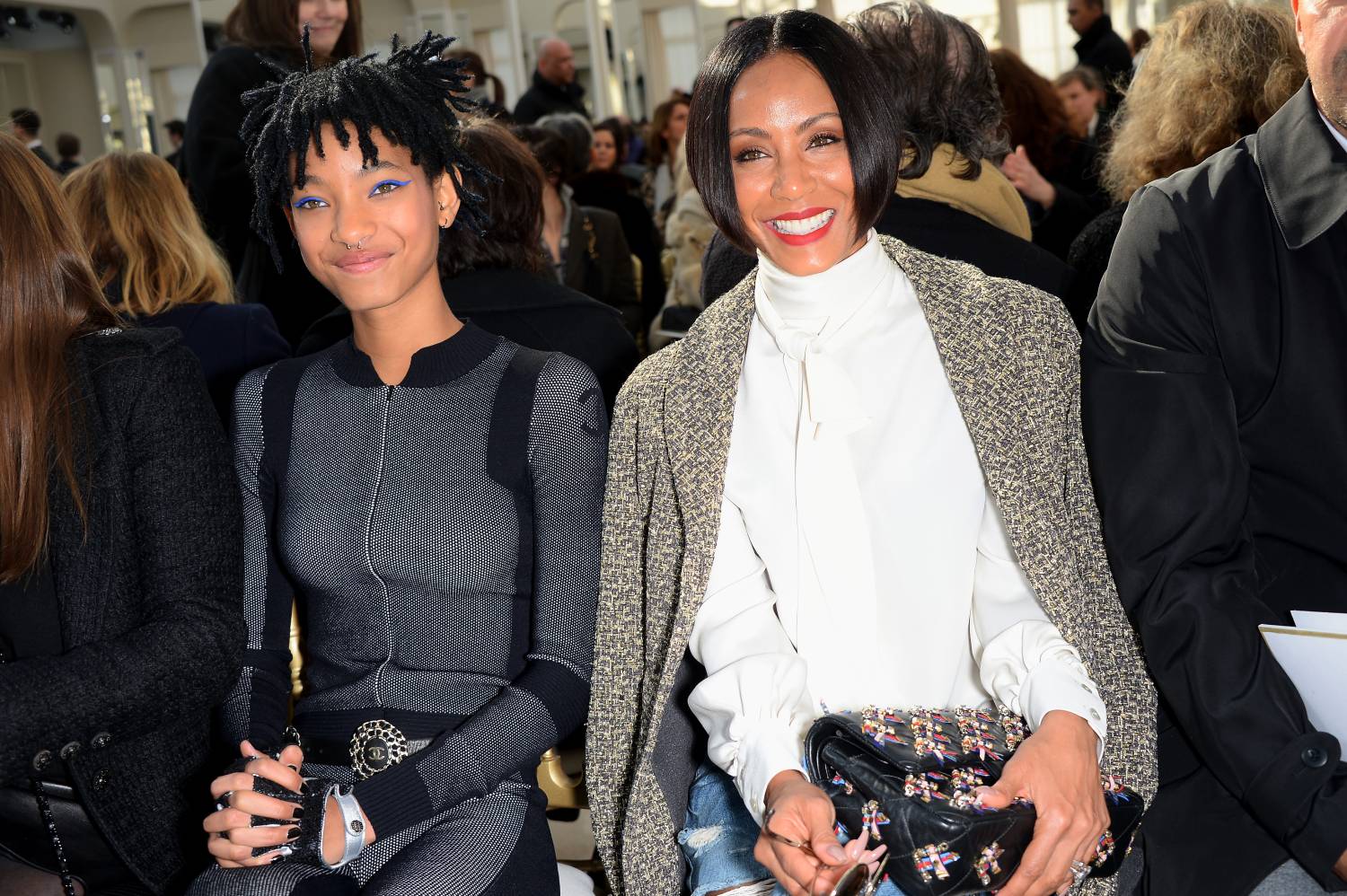 Jada Pinkett Smith celebrated Willow Smith's birthday with an adorable Halloween photo spread on Instagram
In honor of Willow's birthday, Jada recognized her daughter by sharing her daughter's throwback photo on Instagram. The Set It Off star posted a massive picture of Willow on her page, which took several tile spaces on Instagram. The photo showed a younger Willow dressed as The Wicked Witch of the West from The Wizard of Oz. Willow shared a small smile for the camera in the throwback post.
"Happy Birthday to my most favorite Spooky Girl in the whole wide world!!!!" Jada wrote.
RELATED: Why Jada Pinkett Smith Says, Tupac Shakur's Death Made Her 'Mad at God'
For Willow's 20th birthday, Jada left a shorter birthday caption for her daughter in the elaborate post. In 2019, however, she shared how much Willow means to her via Instagram, per Essence. 
"Happy Birthday, Willow! You are 19 this Willoween! What a powerhouse you are in all your precious gentleness and blooming heart. I'm so proud of the woman you are becoming, and it is my joy in learning how to love you and honor you more and more every day. Shine and fly Lovely."
Jada Pinkett Smith admitted to being 'jealous' of Willow Smith and Will Smith's relationship on 'Red Table Talk'
In 2018, Jada, Willow, and Jada's mother, Adrienne Banfield-Norris, premiered Red Table Talk on Facebook Watch. The show allowed them to discuss their personal and professional lives and how they've shaped who they are currently. 
RELATED: Why Jada Pinkett Smith Believes She and Her Brother, Caleeb Pinkett, Have a 'Shared Source of Pain'
One of the conversations that occurred on Red Table Talk was Willow's relationship with Will. Their strong father-daughter relationship was something that Jada admitted she was envious of when Willow was growing up. Her jealousy stemmed from Jada's tumultuous relationship with her father, Robsol Pinkett, Jr. Because of Robsol's patterns of drug abuse and violence, Jada admitted they never had the opportunity to foster a healthy bond like Willow and Will. 
"I remember going through a stage with Will, watching him father Willow," Jada recalled during Red Table Talk. "That was just like, 'Oh my God, I'll never have that, ever.' I had to stop looking at something that was wrong, or something wasn't right because poor little Jada didn't have a daddy. I had to learn how to stop focusing on what's not going well."
Willow Smith recently said Jada Pinkett Smith treated her differently than Jaden Smith
Although the Smith family is a tight tribe, Willow and Jada have both been transparent about the challenges they've faced while Willow was growing up.
RELATED: Jaden Smith Says People Offered Him Food After Will Smith and Jada Pinkett Smith Staged an Intervention
In October 2020, Willow shared on Red Table Talk that Jada held to a different standard than her brother, Jaden. Willow recalled Jada being militant with her when it was time to get ready for school while giving Jaden more grace. While they both laughed about Willow's recollection of growing up in the household, Jada admitted she put more pressure on Willow because she knows the world is more challenging for Black women. 
"Because I know in this world, we have to work harder," Jada continued. "I knew that she's going to have it twice as hard. I needed you to be strong because I know what this world is like for us as Black women. So my fear for having a Black daughter—and what I felt like she needed to be in this world—put me in a position to be a little harder on her, and that's probably how we are with each other."