Jada Pinkett Smith Cried All Night When She Learned She Was Pregnant With Will Smith's Child
Jada Pinkett and Will Smith's marriage has been under a microscope ever since Pinkett revealed that she had an "entanglement" with another man several years back. Still, things between Pinkett and Smith were far from perfect for years, despite that they had a strong relationship. But when Pinkett learned she was pregnant with Smith's child, she was anything but happy at first.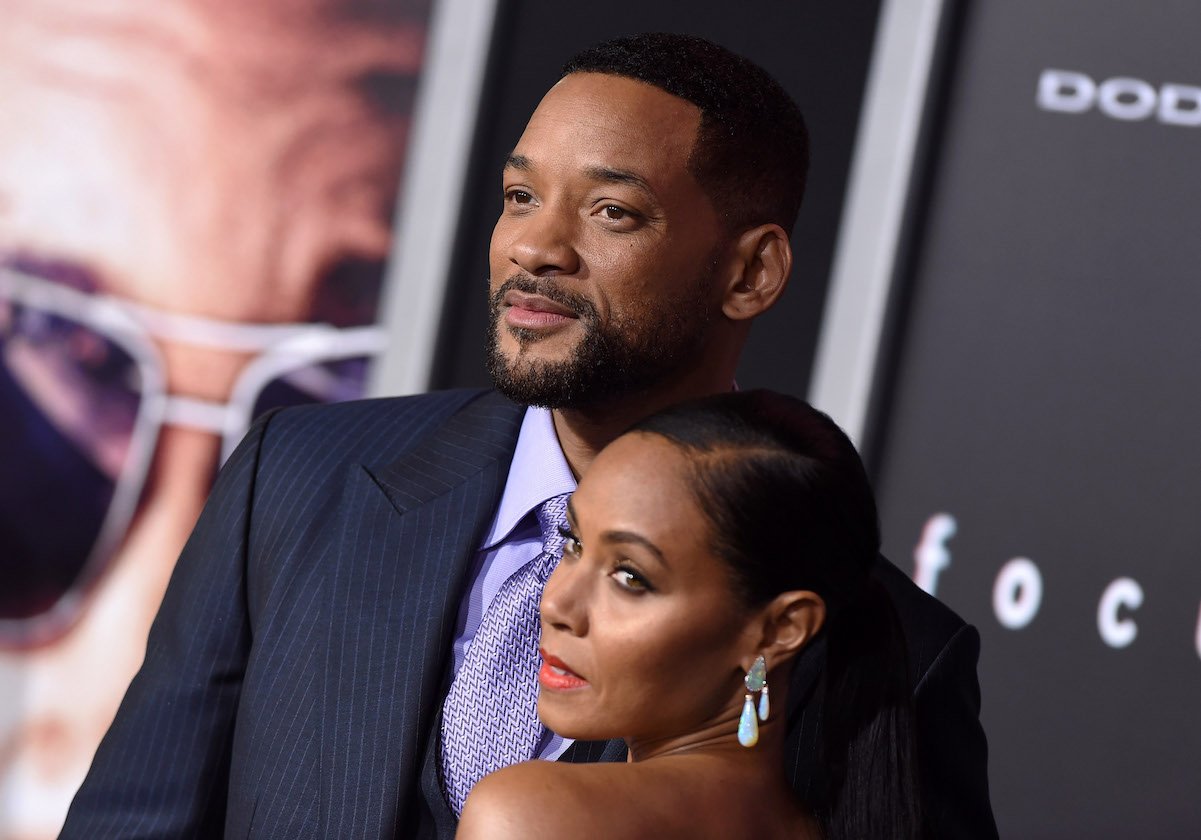 Pinkett and Smith share two children
Will Smith was married for about three years prior to getting to know Jada Pinkett. The couple originally met in 1994 on the set of Fresh Prince of Bel Air, and though Smith always felt like he'd had a connection with her, he married Sheree Fletcher, with whom he shares his oldest child, Trey. After Smith and Fletcher divorced, Smith started dating Pinkett, and the two wed in 1997.
Smith and Pinkett share two kids, Jaden and Willow Smith. Both of the couple's kids have appeared alongside Smith in films, and they've each gone on to have professional singing and acting careers.  
Pinkett 'cried all night' when she learned she was pregnant with Smith's child
Though Pinkett and Smith had an instant connection, Pinkett was never someone who believed in marriage. She revealed on her Facebook segment "Red Table Talk" that she knew she was pregnant with Smith's child the minute it happened. "We started dating and then I got pregnant two years in," Pinkett said, according to USA Today. Pinkett went on to say that she knew within moments that she was pregnant, and she cried because she didn't want to get married.
On the day of the wedding, Pinkett was still fuming. "I was so upset that I had to have a wedding," Pinkett said. "I went crying down the freakin' aisle getting married." The couple went on to reveal their "horrible" wedding, which Pinkett said only happened because of pressure from her mother.
Pinkett and Smith have run into some complications during their marriage
The couple's marriage exploded in the media earlier this year after Pinkett revealed to the public that she'd had an "entanglement" with another man while she and Smith were married. Pinkett and Smith had separated for a while to try and find happiness within themselves, and that's when things turned romantic with family friend August Alsina.   
"I got into an entanglement with August," Pinkett said. "It was a relationship… I was in a lot of pain. I was very broken." Pinkett said that she and Alsina have not spoken in recent years. Alsina later commented on the viral story, saying that he had spoken with Smith about the situation and that Smith was aware of the relationship during the couple's separation. Alsina also said he still has "a ton of love" for Pinkett.