Jada Pinkett Smith Felt Anybody in Their Right Mind Would've Stopped Her From Being With Will Smith
Will and Jada Pinkett Smith have had many ups and downs in their relationship. But in the beginning, Jada Pinkett shared her feelings that dating Smith might not have been the smartest thing to do. So much so that she knew those familiar with her would've advised against dating her current husband.
Jada Pinkett Smith felt like she was wrong for dating Will Smith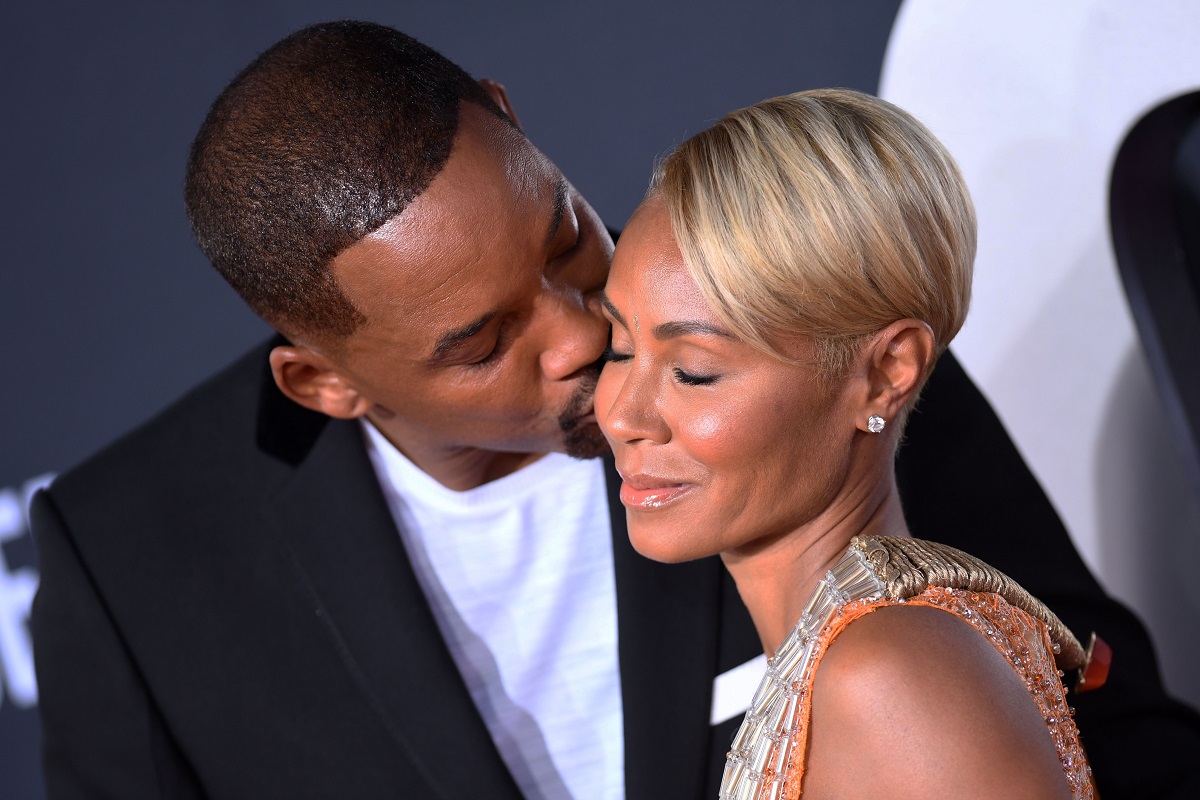 As most know, Jada Pinkett Smith wasn't Smith's first wife. Back in the 90s, Smith was married to Sheree Zampino. After a rough patch, however, Smith and Zampino would later separate. But although he and Zampino weren't romantically linked when Smith dated Jada Pinkett, they were still legally married. Because of this, Jada Pinkett felt wrong about their initial romance.
"The beginning between us was rough,"she once said on Red Table Talk (via UPI). "And here's the one thing I will say in hindsight — because I did not understand marriage, I didn't understand divorce. I will say that I probably should've fell back."
Her own marriage to Smith would later change her perspective on Smith's situation with Zampino.
"Now being a married woman and if Will and I were to get divorced now, my God," she continued. "So when I think back about where I was, some of my insensitivity, some of my inconsideration, just in regards to you guys unwinding a marriage."
Jada Pinkett Smith felt that anybody in their right mind would've stopped her from dating Will Smith
When asked what kind of advice she'd give her children on getting married, Jada Pinkett didn't think she'd give them advice. Because in retrospect, she might have been glad that no one offered their opinion on her dating Smith. Especially since she was confident that most would've advised against her linking up with the star.
"They [Jaden and Willow Smith] have to find their way in regards to that, because I'm gonna tell you, you gotta be real careful with that because if anybody was in their right mind, they would've told me not to date Will when I did," she said. "He was in the middle of a divorce! Fresh! I would not suggest anybody do that," she once confided to E-News.
The Matrix Reloaded actor acknowledged that it might not have been her wisest decision, but she harbored little regrets.
"But you don't know what your fate is," she continued. "Looking back, that was not a smart move. But it worked out how it was supposed to."
Will Smith once claimed that things went wrong in his relationship with Jada Pinkett Smith quickly
Smith also felt that the beginning of their relationship was rough. But the megastar didn't necessarily consider that a bad thing. Speaking to BBC, the Bad Boys actor once felt that this just meant they were able to get through everything bad in their relationship early. This made their marriage run smoother later on.
"It was one of those things where everything went perfectly – not perfectly in the sense of smooth and lovely – but everything that went wrong went perfectly wrong. In the beginning of our relationship, everything that needed to go wrong went wrong very quickly. We learned early on who we were and who we wanted to be and decided on a path to get there," he said.
This was the inverse of how Smith believed relationships typically went.
"Normally at the beginning of a relationship it's all flowers and butterflies but we didn't have that. I was coming out of a divorce and she was coming out of a bad relationship and there was just no time for bull***. It was just blatant, hard, cold honesty and that's the basis of our relationship: harsh honesty," he added.
RELATED: Chris Rock's 1997 Interview with Jada Pinkett Smith Was All About Will Smith