Jada Pinkett Smith Once Revealed Gossip 'Taught My Family a Beautiful Lesson'
Jada Pinkett Smith's often the subject of gossip. She and her longtime husband, Will Smith, have made headlines for a supposed "entanglement" with August Alsina, their parenting techniques, and everything in between. However, through all of the ups and downs, the 49-year-old actor's learned something valuable. 
Being famous is sometimes difficult for the Smith family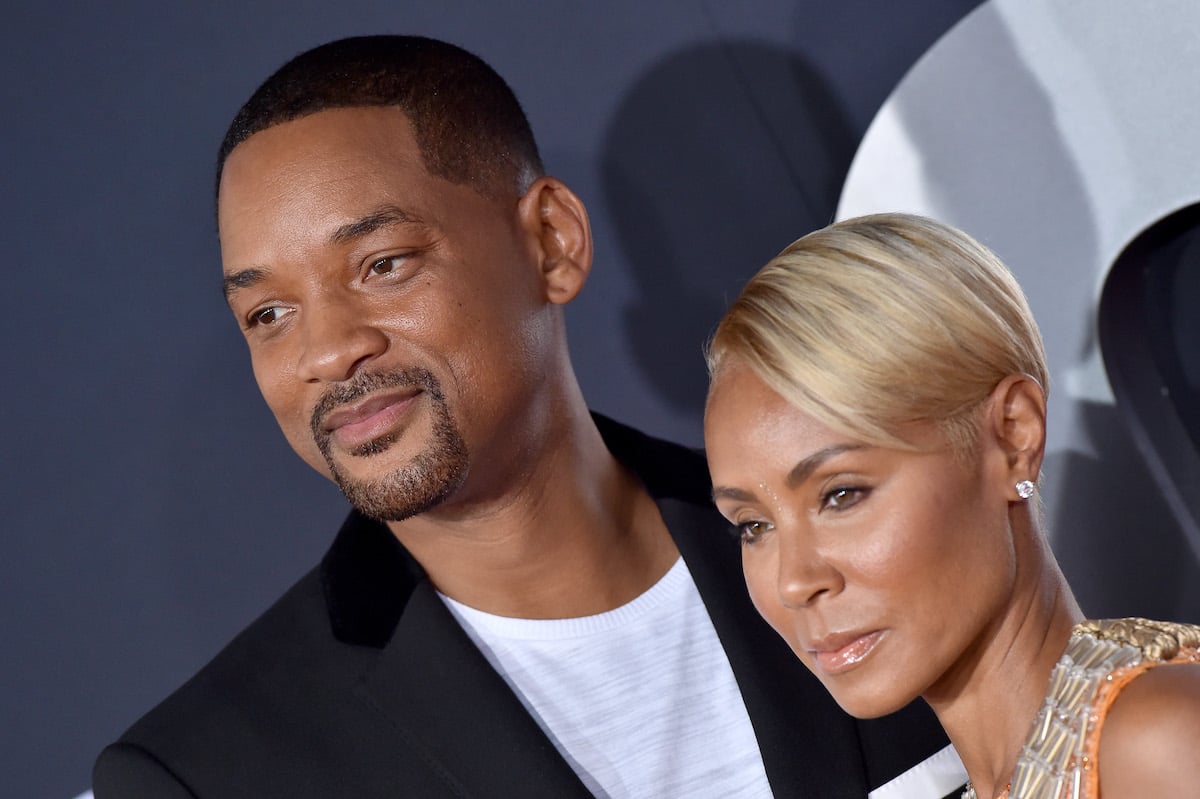 RELATED: Jada Pinkett Smith Once Shared the 'Sexiest Secret' of Will Smith's
Pinkett Smith and Smith are famous as a result of their professions. They're successful actors and being household names comes with the territory. It's a different story for their two children, Jaden and Willow Smith. 22 and 20-years-old respectively, Jaden and Willow were born celebrity kids. They grew up in the public eye. On some occasions, it's been hard for them to navigate. 
During a 2018 episode of the family's talk show, Red Table Show, Jaden opened up about why he chose to emancipate himself at 16. It had a lot to do with him trying to be a "normal person" and leaving the Smith family "bubble."
RELATED: Jaden Smith Says There's 'No Competition' Between Him and Sister Willow Smith: She's 'Always Been Better Than Me at Everything'
"You're not a normal human if you can't go out into the world," Jaden said. "I don't know how things always work."
As for Willow, she shared that people she thought were friends were using her for her fame. Now adults and celebrities in their own right, Jaden and Willow are more adjusted to fame and Hollywood but it can still be a struggle at times.
Gossip's taught Jada Pinkett Smith and her family to not 'worry about being liked'
In 2013, Pinkett Smith spoke to Redbook with her mother, Adrienne Banfield-Norris, and a few of her closest friends. When asked if she was even a little attracted to reality TV or tabloids as "cotton candy for the brain," the Bad Moms actor admitted that in her personal experience it's anything but. 
"It is not cotton candy for the brain," she said. "I have been affected by it, and I know other people who have been too. I have seen marriages destroyed by gossip. It is cruel."
She continued, saying although it can cause damage, gossip's actually taught her and her family an important lesson about life.
"I must say, though, that all the trials we have been through have taught my family a beautiful lesson: You can't worry about being liked. You have to be who you truly are, because there are going to be people who hate you anyway," she explained. "At the end of the day, all that matters is: Do you love what you see when you look in the mirror? That is it, baby."
Gossip highlights 'issues we haven't dealt with', according to Jada Pinkett Smith
Don't expect Pinkett Smith to sit down with her friends over a glass of wine and dish on the latest gossip. She knows how damaging it can be. The Girls Trip star sees gossip as something that might point to internal "struggling."
"I think we gossip about things we are subconsciously struggling with," she told Redbook. "So if we're gossiping about someone who is not a good friend, we might have some issues we haven't dealt with about not having been a good friend ourselves."
RELATED: Jada Pinkett Smith Says Sharing Her and Will Smith's Relationship Problems With Friends Is 'Dangerous' — Here's Why