Jada Pinkett Smith Had a Recurring Role in This 'Cosby Show' Spin-Off
Jada Pinkett Smith has been a top actress since the 1990s but her claim to fame is due in part to her time on the hit show, A Different World.
Jada Pinkett-Smith has been blessing our television and movie screens since the start of the 90s. The actress would go on to be named a Trailblazer at the 2019 MTV Movie & TV Awards, for being a game-changer in entertainment. She hosts an Emmy nominated digital talk show and works to promote the voice and healing of others.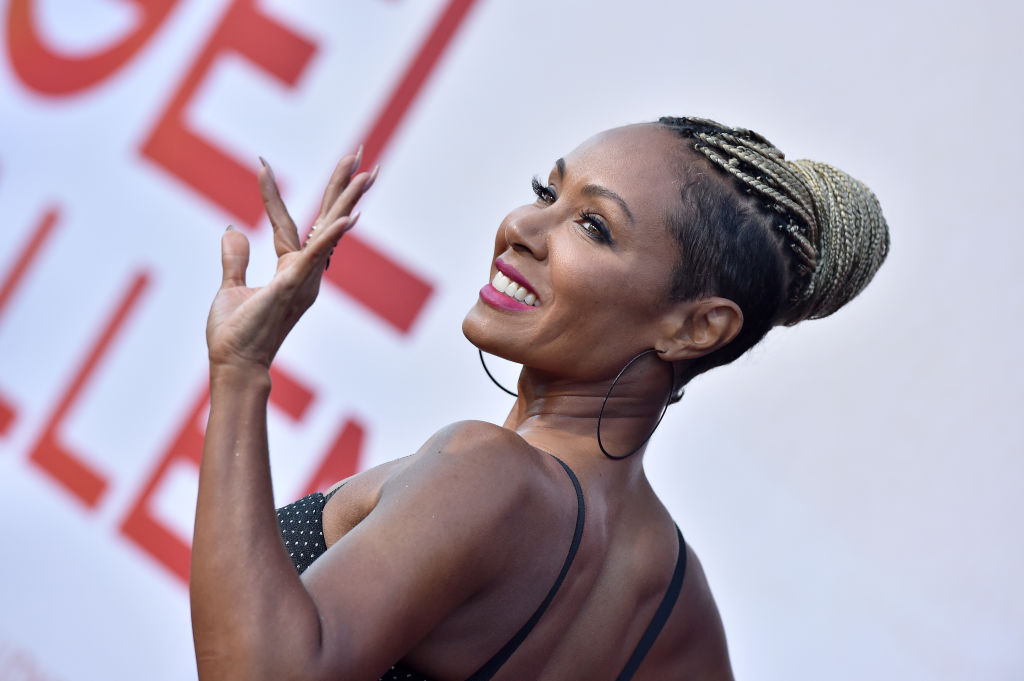 Without one specific role, her career may not have turned out to be as phenomenal it is. Thanks to the genius of casting directors at NBC, a recurring role on a hit sitcom put her in the home of millions weekly for all to recognize her talent.
Jada Pinkett Smith's first acting roles
Smith graduated from the famed Baltimore School for the Arts, where she majored in theater and dance, in 1989. She completed a year of college, taking classes at North Carolina's School of the Arts for drama, before heading to Hollywood to pursue acting. Smith began auditioning and with a combination of luck and talent, she started booking gigs.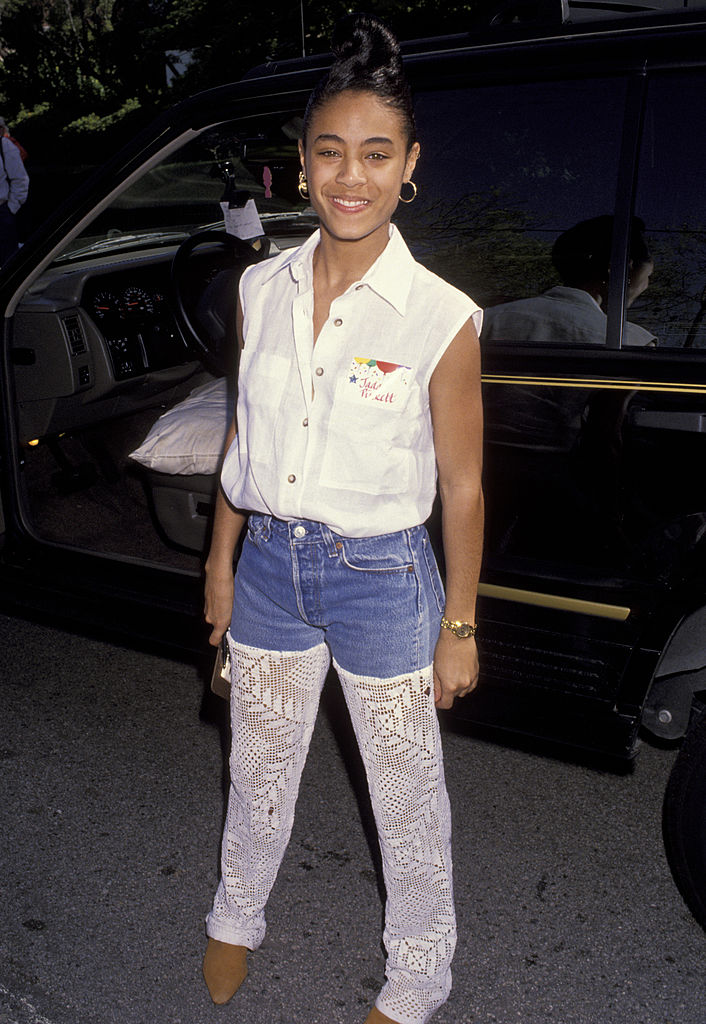 Her first paying job as an actress was when she guest-starred in an episode of the FOX sitcom, True Colors, in 1990. In an interview with Vanity Fair, Smith said that her appearance on the show opened doors for other guest-starring roles during that time. 
From there, she landed spots on Doogie Howser, M.D. and 21 Jump Street. Speaking with Vanity Fair, she told the publication, "I had three jobs back to back. I was just hustling and waiting for my big break." Her big break was on the way with a recurring role on one of the most popular sitcoms.
Jada Pinkett Smith lands recurring role on 'Cosby Show' spin-off, 'A Different World'
With three guest-starring roles to her name, Smith caught the eye of casting directors and earned a role on Bill Cosby's NBC Cosby Show spin-off, A Different World. The show was already in its 5th season and followed the lives of college students attending the fictional historically black college, Hilman, in Virginia.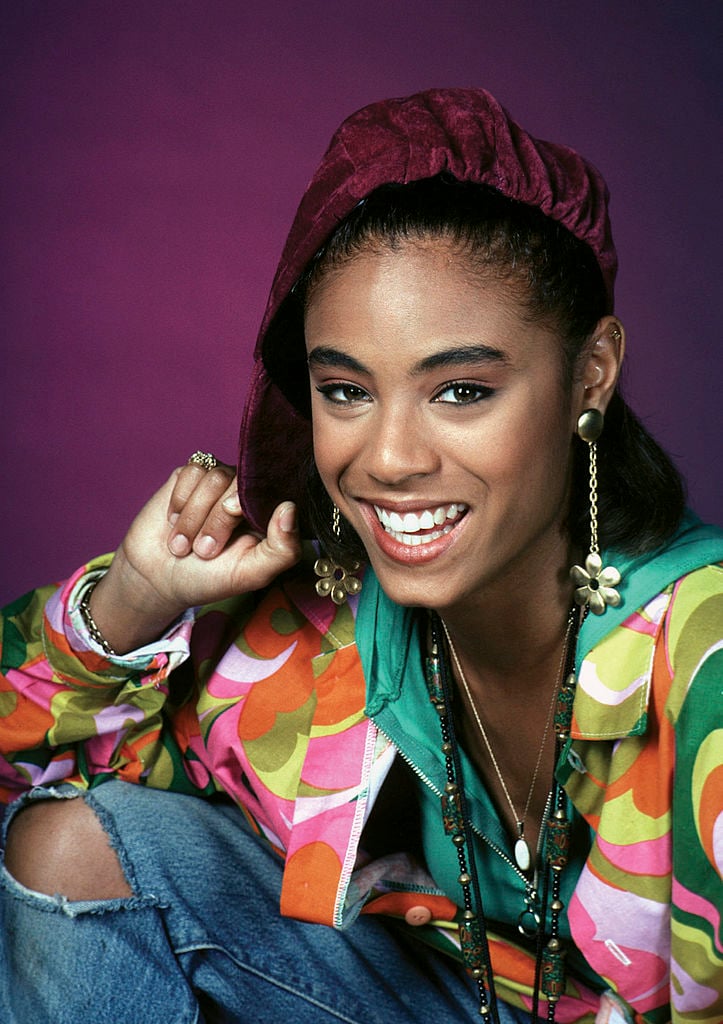 Smith joined the cast in 1991 as a college freshman, Lena James. Her character would become a focal point of the show as the cast from previous seasons had graduated and moved onto other ventures, both at Hilman and off. Close to Smith's real life, Lena was native of Baltimore. She was originally an engineering major but later switched to journalism. She became roommates with two other students, Gina Deveaux and Charmaine Brown. Their friendship circle was a huge storyline throughout the duration of the final two seasons.
Lena worked part-time at the school cafeteria, The Pit. Later episodes focused on her relationship with Dorian Heywood, who unlike Lena was from a middle-class background and took a vow of celibacy. Her childhood friend, Tupac Shakur, appeared in one episode as her ex-boyfriend.
Overall, Smith appeared in 46 episodes of the show and remained until the series ended in 1993.
Jada Pinkett Smith's career today
Her time on A Different World was enough to keep Smith in-demand. She rose to popularity with a string of leading roles in the 90s, becoming one of Hollywood's leading ladies and a sex symbol in Black Hollywood.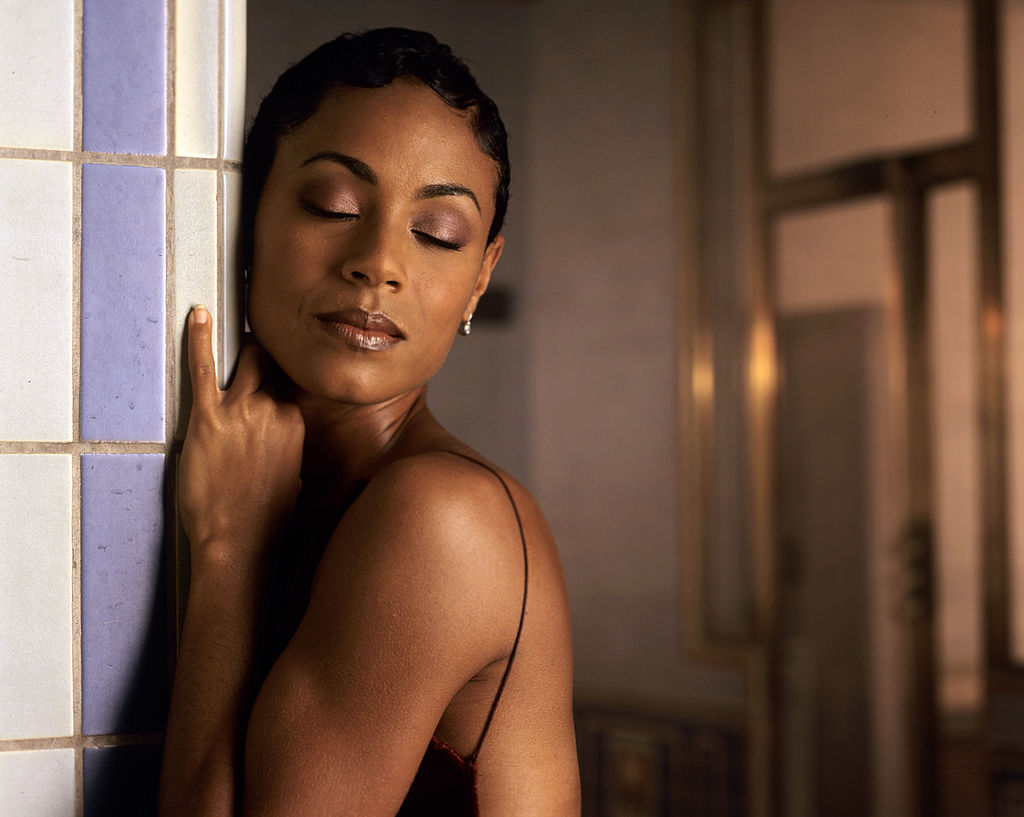 Some of her hit movies include roles in The Nutty Professor, Menace II Society, and Set It Off. Most of her roles were in dramatic films where she played a love interest. She also did a few comedy films, including Woo and Kingdom Come.
She married Will Smith and the two had two children together. She continued acting and eventually went on to executive produce and star in the TNT medical drama, Hawthorne, for three seasons. Smith dabbled in music and was in a metal band for a number of years. She now hosts the Facebook talk show, Red Table Talk, and does a lot of public speaking on wellness.