Jada Pinkett Smith Once Said She Compromised on Ambitions To Be 'The Biggest Star' for Will Smith and Family
Jada Pinkett Smith began her acting career in 1990. Today, she is a successful actor, screenwriter, producer, talk show host, and businesswoman. Along with these accolades, Jada is also an adored wife and mother. While she has achieved great success in the entertainment industry, she decided to put her career on the back burner to be the wife and mother her family needed. However, now that her children are in their twenties, Jada Pinkett Smith has had more time to focus on her career endeavors once again. Read on to learn more about Jada Pinkett Smith's journey and why she decided to step away from her career for a while after the birth of her first child.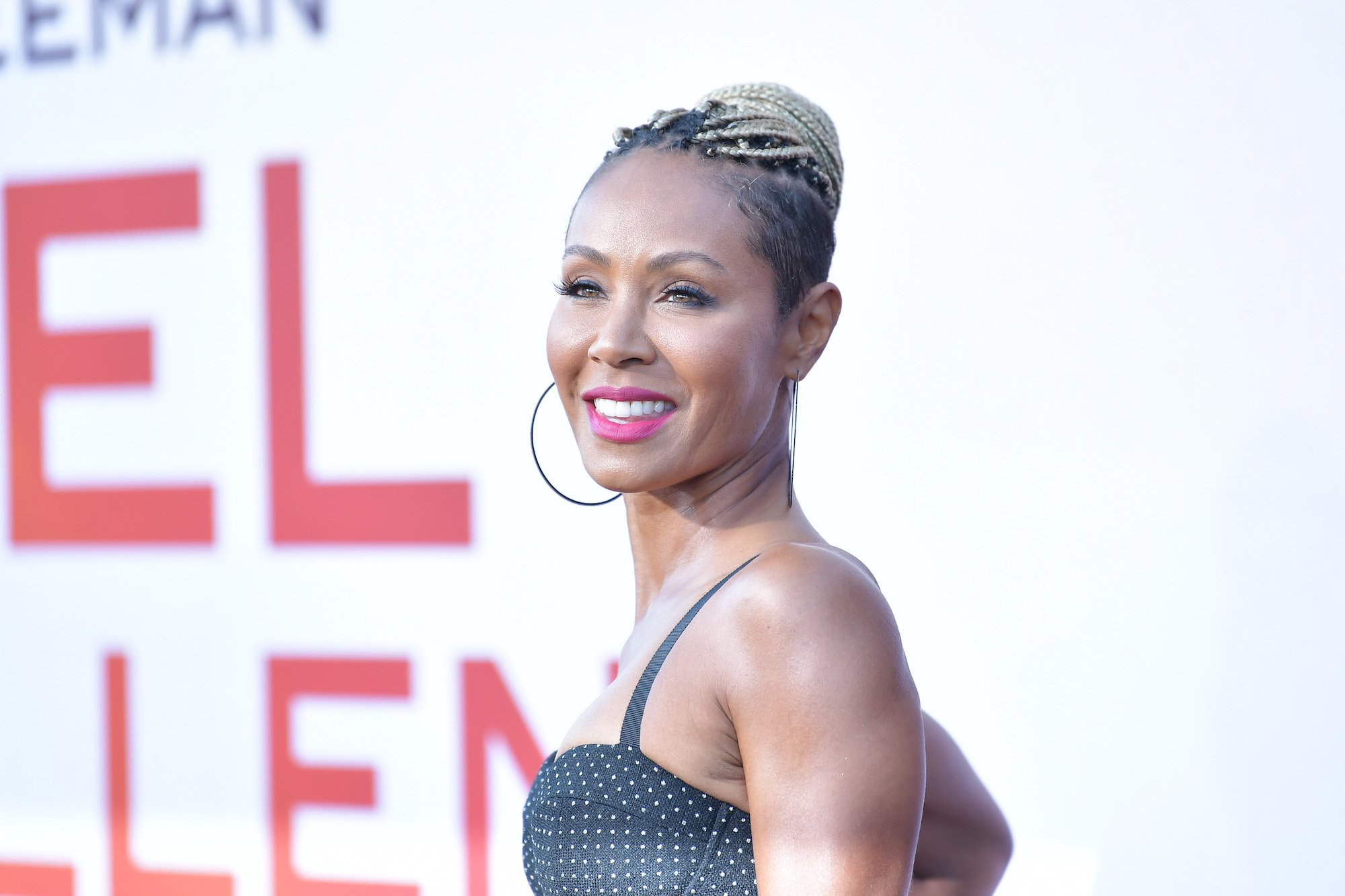 Hitting Hollywood in the 1990s 
Pinkett Smith's first taste of Hollywood was on the short-lived sitcom True Colors. Pinkett Smith appeared as a guest star on the show in 1990. Following this initial role, Pinkett Smith also made guest appearances on 21 Jump Street and Doogie Howser, M.D. In 1991, Pinkett Smith landed her first main role in the sitcom A Different World. The show was a spinoff of The Cosby Show and aired from 1987 to 1993. Pinkett became a main character on the show during its last two years on the air. 
A Different World was Pinkett Smith's first big acting gig. This role allowed her to showcase her talents, leading to further opportunities within the industry. After A Different World ended, Pinkett Smith was drawn into the film industry. Her first film was the 1993 drama Menace II Society. This role opened the floodgates for Pinkett Smith, and she began starring in a number of Hollywood films throughout the 1990s. However, in the late 1990s, Pinkett Smith's sights once again began to change. 
Putting her career on the back burner 
In 1994, Jada Pinkett Smith met Will Smith on the set of The Fresh Prince of Bel-Air. Pinkett Smith was auditioning for the role of Will's girlfriend, Lisa Wilkes. Pinkett Smith didn't get the role, but she did get the attention of Will Smith. A few years later, the two began dating and married in 1997 when Pinkett Smith was three months pregnant. 
In 1997, Jada became Jada Pinkett Smith. In 1998, she gave birth to her first child, Jaden Christopher Syre Smith, at 26. After the birth of Jaden, she became a lot more selective about the roles she took on. So while she didn't give up her career altogether, the way she did business took a major shift. 
Motherhood wasn't a sacrifice 
In 1998, Pinkett Smith spoke with Rolling Stone a few months after Jaden was born. She discussed how her new marriage and motherhood had altered her career goals and view on the world. She told the magazine, "When I came to Hollywood, I planned on being the biggest star, but when I got with Will, I said, 'I'm going to have to compromise, because he's not going to. That's not even a discussion.' So I had to ask myself, 'Is career more important than having a good man who loves you and will provide a happy family?' I chose Will. So now my work gets forty percent. I can still have a career. I just won't have the one I planned on. That will not happen. I put my family first."
Now over 20 years later, Pinkett Smith doesn't regret her decision to put her career on the back burner for the sake of her family. She doesn't view motherhood as a sacrifice and is very content with the choices she made in her life. According to HuffPost, Pinkett Smith once said, "Being a wife and a mother is probably one of the most extraordinary experiences and the most fulfilling experiences in my life. But at the same time, it has been very difficult to balance being able to do the things I want to do and have the freedoms that I want to have and also being responsible for you and your brothers and your father. And I'm constantly every day trying to figure out that balance." While balancing a career and family is an extraordinary feat, Jada Pinkett Smith has always made the balancing act look quite easy.