Jada Pinkett Smith Opened Up About Her 'Struggle' With Depression: Why She Had to 'Uproot Some False Beliefs' and 'Let Go'
Jada Pinkett Smith discovered the way out of her depression, but said it was a long journey.
Jada Pinkett Smith has enjoyed a successful career but admitted in a 2018 Red Table Talk that there were some difficult times for her. In a discussion about mental health on the Facebook series, the actor shared her past "struggle" with depression and how she eventually was able to overcome it when she "let go."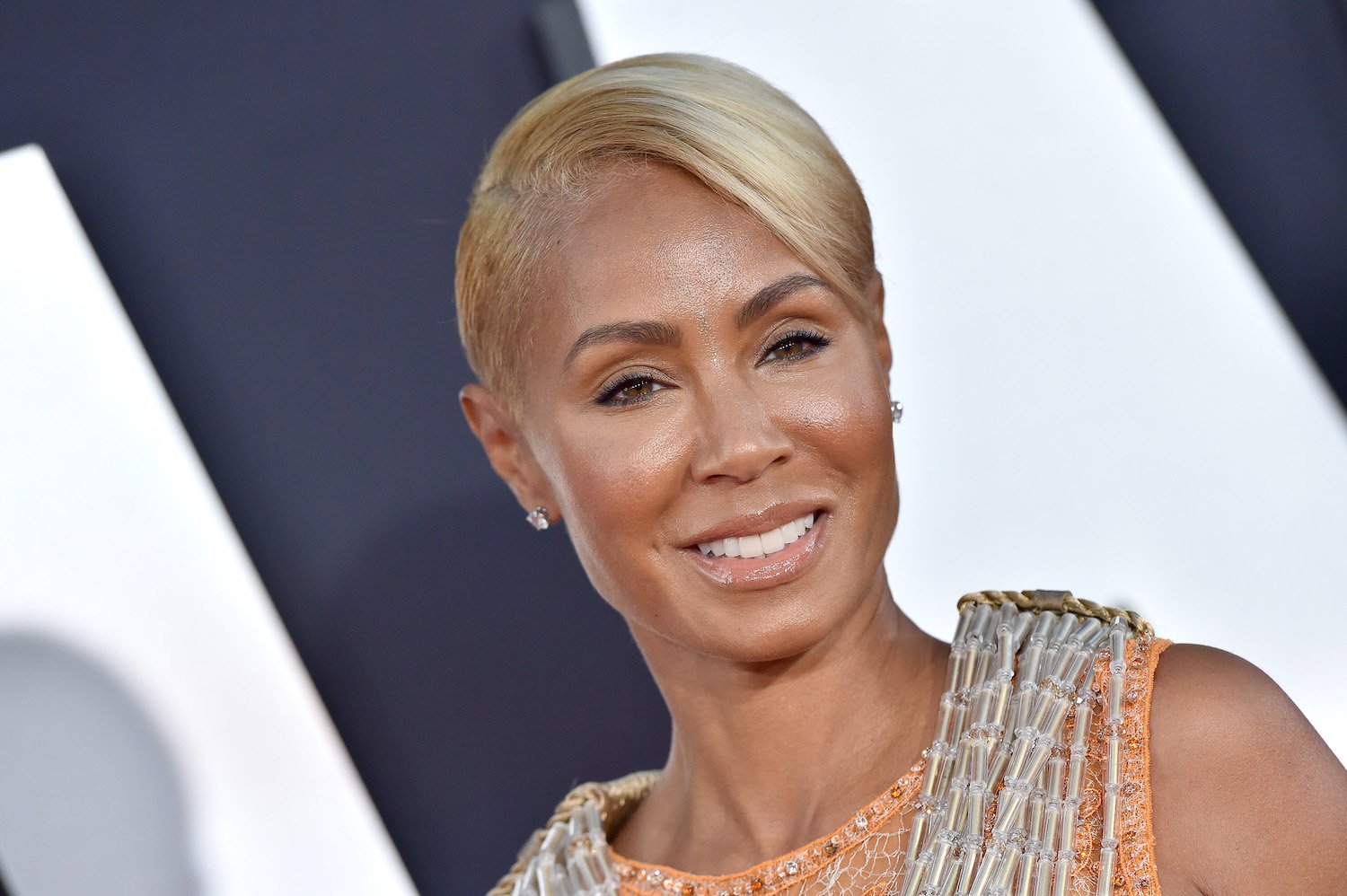 Jada Pinkett Smith said she was 'severely depressed'
During a 2018 Red Table Talk discussion about mental health with her mother and daughter, Willow Smith, Pinkett Smith talked candidly about her journey. The actor shared how she suffered an emotional breakdown and depression amid her early career success.
"I had an emotional breakdown that definitely I feel like affected my mental stability," she explained. "I had gotten to L.A. and gotten a certain amount of success and realized that that wasn't the answer. That that wasn't what was gonna make everything OK."
She continued, "It actually made things worse and I became extremely suicidal and I had a complete emotional collapse."
"When you just don't have control over your emotions, your thoughts, you feel completely and utterly out of control," Pinkett Smith added.
The actor shared how she was "severely depressed," for years, even though she was taking medication and seeing therapists.
Pinkett Smith shared how she 'let go'
The actor gave an inside look at what every day was like for her during that struggle. "Waking up in the morning was the worst part of the day," she said. "And then it would take me, it would take me hours … so by the time the evening time came, I was at least like, 'OK, I'm good.' Then you go to sleep again and then …" and everything restarted for her.
"Once I got off the Prozac, I went on a long, long, long journey. I learned how to manage it to a certain degree but it was a struggle," Pinkett Smith admitted.
She said therapy didn't work in her situation, but she navigated her mental health issues and found a way to "let go" of some beliefs. "I just had to find my path, which is why it probably took as long as it did. Now, thankfully, I don't get depressed," she said.
"I also think that I had to uproot some false beliefs. I had to just let go and just come to terms with just what life is," the actor added.
It took her a long time to be truly happy
During a 2019 Red Table Talk discussion about relationships and marriage, Pinkett Smith said that she felt happy for the first time.
"At the end of the day, to know that you have another person that can love you for all that you are … Will has loved me through the worst of myself," she said. "And I have done the same. When somebody can love you in that way, it makes your faith in the world come together."
She continued, "I am 47-years-old and I want you to know that this is probably the first year of my life that I can say, 'I am happy,' because that's how long the journey has been."
During a 2019 appearance on The Late Show, host Stephen Colbert asked Pinkett Smith about her comment that she was finally happy, wondering, "Why did it take so long and what did you mean by that?"
The actor broke down the reason why it took so long to get to that place and how her focus changed during her journey.
"I really thought happiness had a lot to do with pleasure, and I realized that happiness is about peace," Pinkett Smith explained. "I am the most peaceful I've ever been in my life, so I am the happiest."