Jada Pinkett Smith Revealed Why She and Will Smith Have an Unconventional Marriage: 'I'm a Free Bird'
Jada Pinkett Smith explained the reason her marriage to Will Smith is unconventional.
Jada Pinkett Smith has said that her marriage to Will Smith is unconventional, but what does that mean for the couple? In a 2019 red carpet interview, Jada revealed more about how she and Will approach their relationship.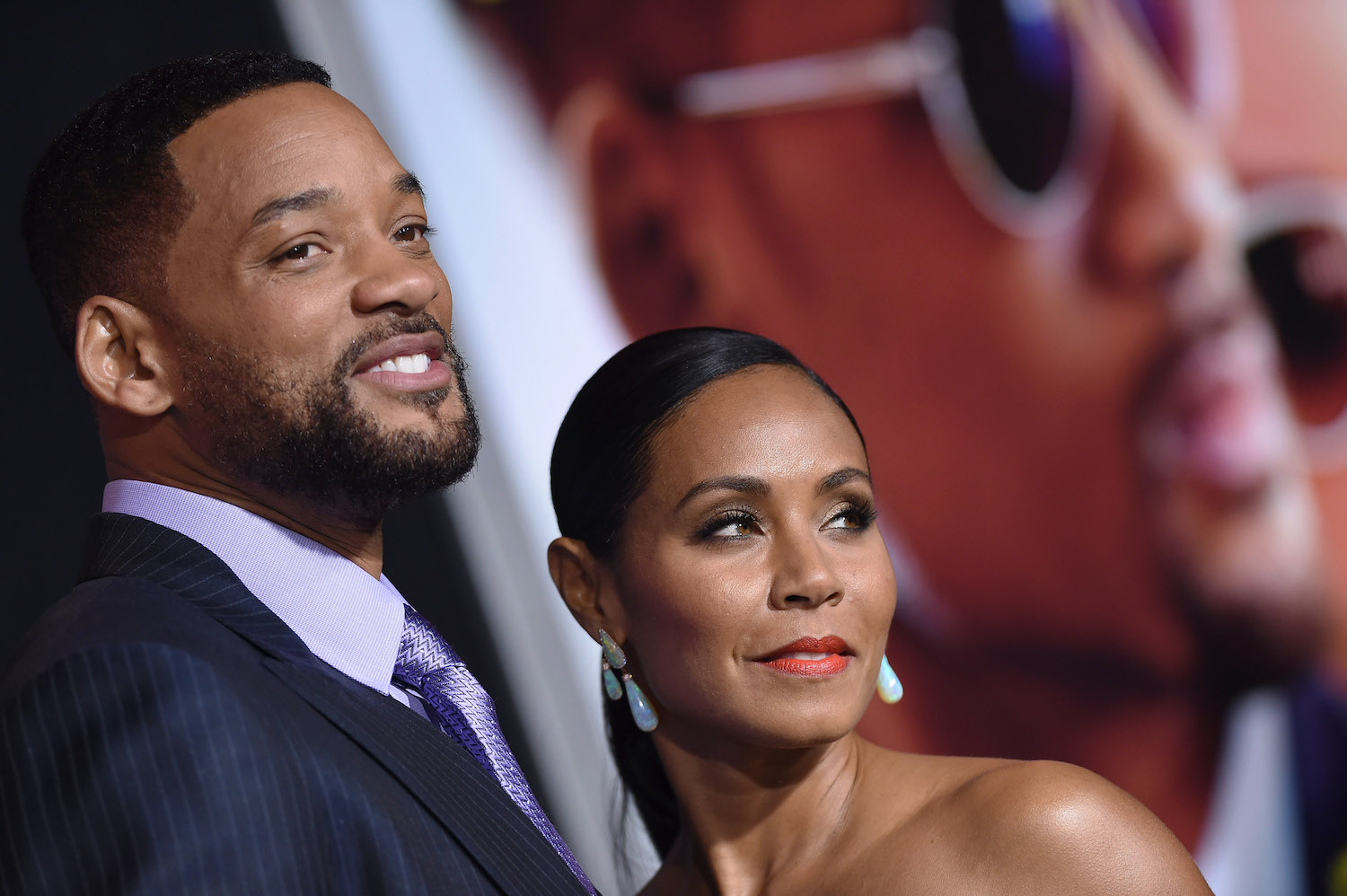 Jada Pinkett Smith and Will Smith openly discussed her affair
During a July 10 episode of her series Red Table Talk, Jada and Will discussed personal details of their marital troubles and her relationship with singer August Alsina when she and Will broke up for a short time.
"It's a situation that I consider private," Jada explained. "This is a very personal journey that became very public." Jada and Alsina, she admitted, had a "different kind of entanglement." 
Jada recalled what started as a friendship with the singer, explaining, "We actually became really, really good friends. It all started with him just needing some help. Me wanting to help his health, his mental state."
"From there, you and I were going through a very difficult time," she said of her marriage to Will, adding, "We broke up."
Will shared what happened between them when they temporarily separated. "We decided that we were going to separate for a period of time," he explained. "You go figure out how to make yourself happy and I'll figure out how to make myself happy. I really felt like we could be over."
Jada said that during that time she "got into a different kind of entanglement with Alsina," admitting, "It was a relationship."
She continued, "I was in a lot of pain and I was very broken. In the process of that relationship I definitely realized that you can't find happiness outside of yourself. Luckily enough, you and I were also going through a process of healing in a much different manner. We did everything we could to get away from each other, only to realize that wasn't possible."
She said a conventional marriage was never in the cards for her and Will
In a 2019 interview with The Guardian, Jada spoke about their marriage and how the label "wife" wasn't appealing to her.
"I knew that I was not built for conventional marriage," she explained. "Even the word 'wife': it's a golden cage, swallow the key. Even before I was married, I was like, 'That'll kill me.' And it damn near did!"
"Will is my life partner and I could not ask for a better one," she explained at the time. "I adore him, I never want people to think it was Will I didn't want to marry — he and I were talking about this the other day. But I can assure you that some of the most powerful women in the world feel caged and tied, because of the sacrifices they have to make to be in that position."
"So I wanted to talk about how we really feel about marriage," she explained. "How do we really feel about different, unconventional relationships? How do we really feel about raising children? Honestly."
Jada Pinkett Smith clarified why they have an unconventional marriage
During a 2019 red carpet interview at the Angel Has Fallen premiere, Jada was asked about the idea behind her unconventional relationship with Will. The interviewer asked, "You're not built for conventional marriage, what did you mean by that?"
Jada explained, "Just knowing that that conventional role just wasn't for me … I'm a free bird. Just my natural spirit. But what I will say is that I'm very lucky to have Will as a life partner and I'm very blessed to have him as a life partner."