Jada Pinkett Smith Reveals How Will Smith Really Feels About Her Shaved Head
 Jada Pinkett Smith is known for her striking beauty and rocking short hairstyles from time to time. But when she shaved her head fully bald in July, she shocked many of her fans. Since she changed her look, many people have wondered how Will Smith reacted to her new hairstyle. Now, she has finally revealed how her husband feels about her lack of hair.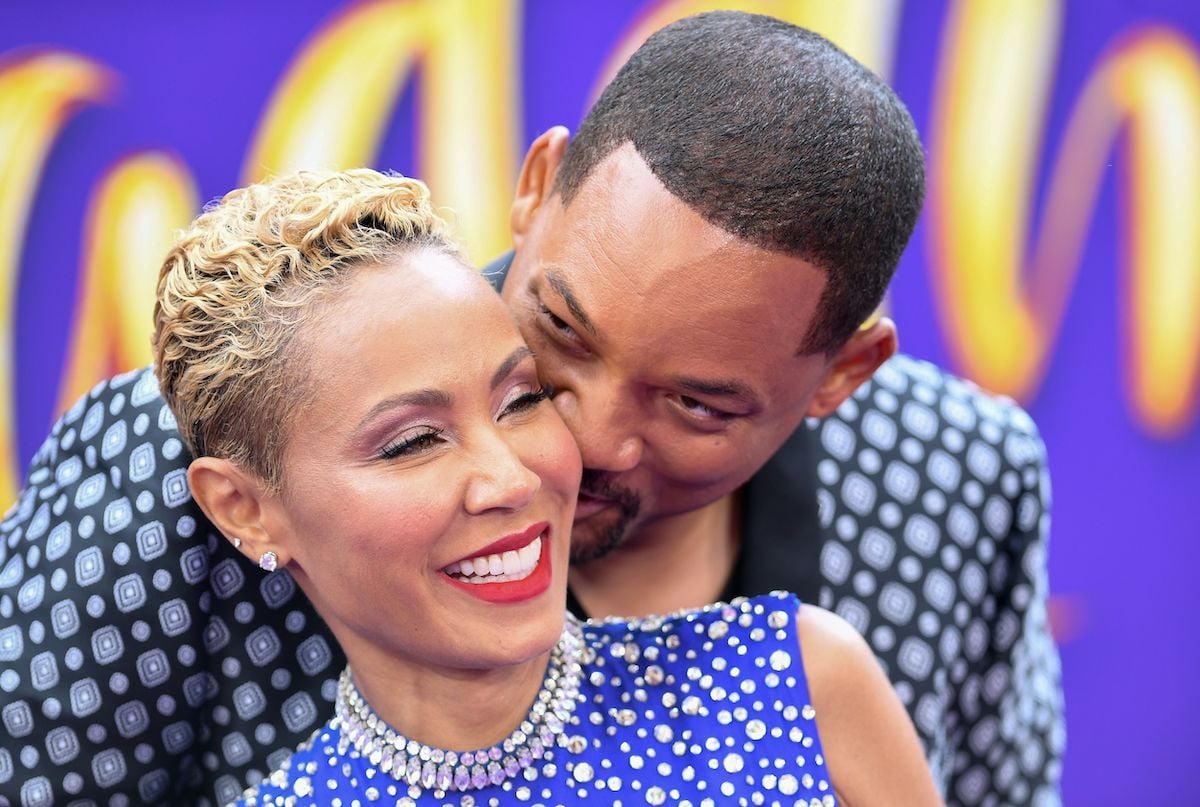 Jada Pinkett Smith shows off her new hair
Jada debuted her new haircut on Instagram.
"Willow made me do it because it was time to let go BUT … my 50's are bout to be divinely lit with this shed," she captioned the photo of her and her daughter.
Willow also shared the post with the caption, "💕<a gift is pure when it is given from the heart to the right person at the right time and at the right place, and when we expect nothing in return."
How does Will Smith feel about Jada Pinkett Smith's new hair?
On a recent episode of Red Table Talk, Jada, Willow Smith, and Tiffany Haddish talked about shaving their heads. When Haddish asked what Will thought of Jada's hair, she said he had a positive reaction.
"He loves it," Jada said.
Willow revealed that Will even sent her a photo of her mom's new hair and wrote, "Stunningly beautiful!"
Hair in the Smith family
Jada ultimately decided to cut her hair because she felt it was going to come out anyway.
"For me, it was a mixture of a spiritual calling and also going, 'at some point, your hairline is going to be back here…so we might as well just do it now,'" she said on RTT.
But she isn't the first in the Smith family to shave her locks. After the success of her hit song "Whip My Hair" at 10, Willow got tired of people focusing on her hair and shaved it off.
"I was just over it," Willow told InStyle. "The truth of the song is 'do want you want;' it doesn't actually have to do with hair. 'Whip your hair' is just a symbol for doing whatever you want. So in a way, I feel like it wasn't even a rebellion because the song was saying that, and I was doing whatever I wanted and just being wild — but obviously, it was a rebellion to people who thought it meant something different. I was just over it; I was literally so done and said, 'I'm going to show people that I'm not attached to this.'"
Fan reactions to Jada Pinkett Smith's hair
Not only did Jada's family like her new look, but fans loved it as well.
"Absolutely stunning," one fan commented on Jada's post. "I've been thinking about doing this for so many years… might have to jump on it too."
"You are not your hair," another person said. "Your hair is not you. You have painted the portrait of who you are and the portrait is magnificent."
"You are rocking it," another user added.