Jada Pinkett Smith Said She Hopes to Inherit Her 'Fine' 67-Year-Old Mother, Adrienne Banfield-Norris' Genes
Jada Pinkett Smith and her mother, Adrienne "Gammy" Banfield-Norris, have a tight bond. The 49-year-old starlet spent her childhood raised by her mother and grandmother. The family eventually inspired the actor to pursue her craft seriously.
In 2016, the Matrix actor shared one thing she hopes to inherit from her mother. Norris turned 67 on October 18, 2020.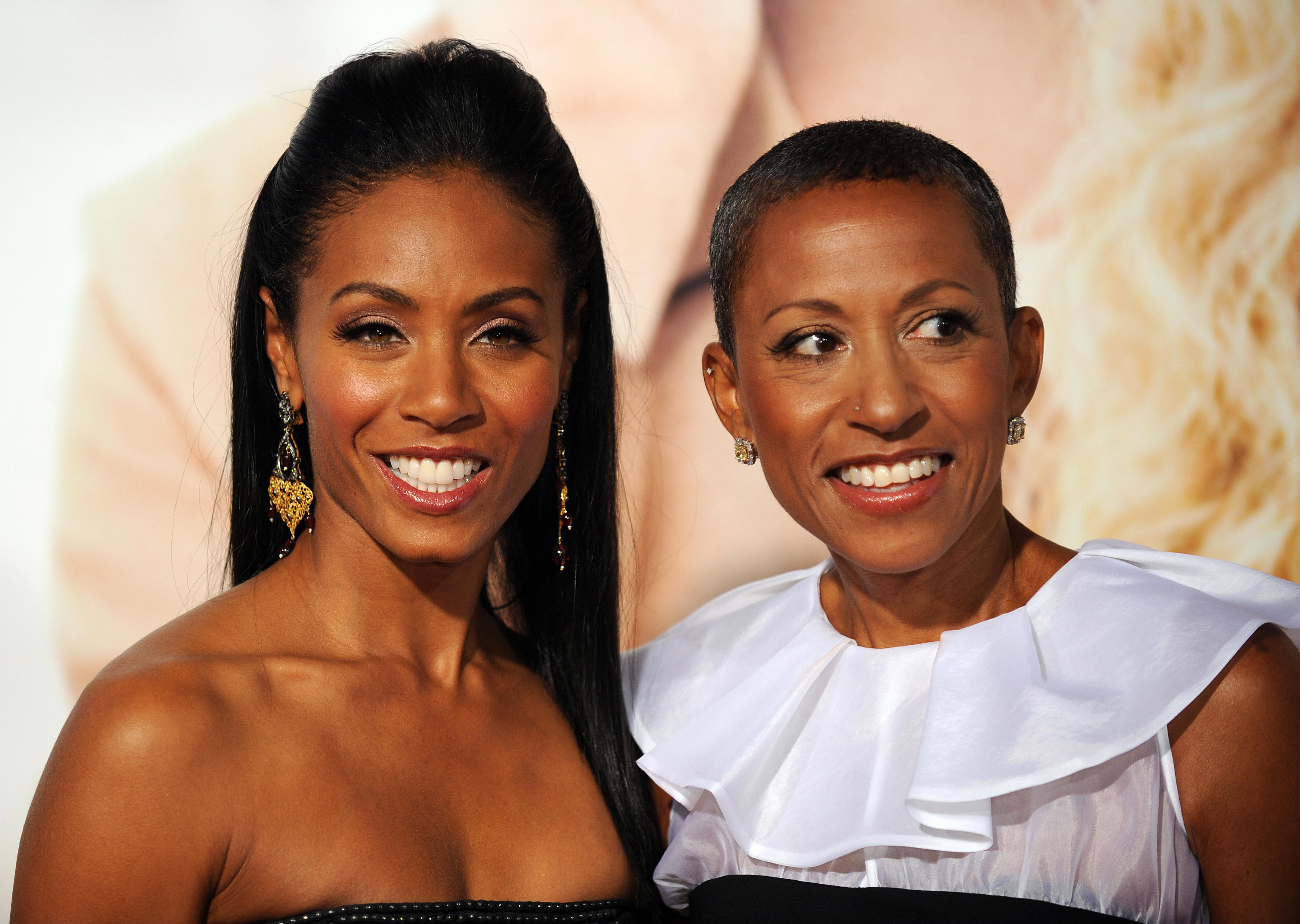 Jada Pinkett Smith is Adrienne Banfield-Norris' only daughter
Whether they're on the set of Red Table Talk or not, both Norris and Pinkett Smith are honest about their relationship. On Sept. 18, 1971, the Baltimore native gave birth to her daughter with Robsol Pinkett, Jr. Because she became pregnant with the A Different World alum in high school, Norris decided to marry Pinkett's father. However, the couple divorced after several months of marriage.
RELATED: Jada Pinkett Smith Believes Oprah Winfrey Is 'the Only Reason' for the Success of 'Red Table Talk'
While raising Pinkett Smith, Norris pursued a career in nursing. During her child's formative years, "Gammy" graduated at the top of her nursing school class at Coppin State University. Around the same time, she began using heroin while her daughter was a toddler. Although she's been sober for 29 years, she and Pinkett Smith had to find their way back to each other, per The New York Times.
"People have to actually see and experience the change in you. And that's what Jada saw," Norris said. "That's what Jada saw in me."
Jada Pinkett Smith said Adrienne Banfield-Norris is 'fine'
Since getting sober in the1990s, Banfield-Norris makes her health a priority. Through her Instagram page, the 67-year-old grandmother shares her workout routines. She also shows off her juicing methods and other healthy eating habits.
RELATED: Why Will Smith and Jada Pinkett Smith Reportedly 'Shielded' Their Children From Their Marriage Problems
During a 2016 interview with Entertainment Tonight, Pinkett Smith said watching her mom makes her feel better about aging. After watching her then-63-year-old mother in action, the Kingdom Come star said she hopes to look as stunning as Norris.
"I've gotten older, I've gotten more acceptance from myself, and I think that releases a lot of stress," she said to ET. "I take really good care of my body."
"My mother is 63 and is still looking fine," Pinkett Smith continued. "I'm hoping she passed that gene to me. We'll see."
Jada Pinkett Smith and Adrienne Banfield-Norris share a diet routine
RELATED: Vivica A.Fox Shared How Jada Pinkett Smith Felt About Her Kissing Will Smith in 'Independence Day'
Throughout the years, both Pinkett Smith and Norris have received praise for their appearances. On Instagram and Red Table Talk, the mother and daughter speak about what they do to stay healthy. 
"Trying to motivate myself to get back in the gym," Norris wrote under a workout Instagram post. "A good look in the mirror always does the trick! Elliptical, here I come."
Norris also shared on social media that she loves to exercise. Gammy noted the activity as one of the ways she maintains a positive way of living. Additionally, she and Pinkett Smith are on the "Queen Afua Cleanse." According to Gammy's Instagram page, the juice contains apples, carrots, ginger, and other vegetables. Both Pinkett Smith and Norris have tried to keep the Smith family on a healthy track on Red Table Talk.