Jada Pinkett Smith Says Cheating on Someone Was 'More Devastating' Than Being Cheated On
Jada Pinkett Smith often uses Red Table Talk to discuss the obstacles she has faced in life and how she has evolved as a person. In a 2019 episode of the web series, Jada revealed that she has been cheated on and cheated on a partner. To her, cheating on someone else proved to be "more devastating" than someone cheating on her.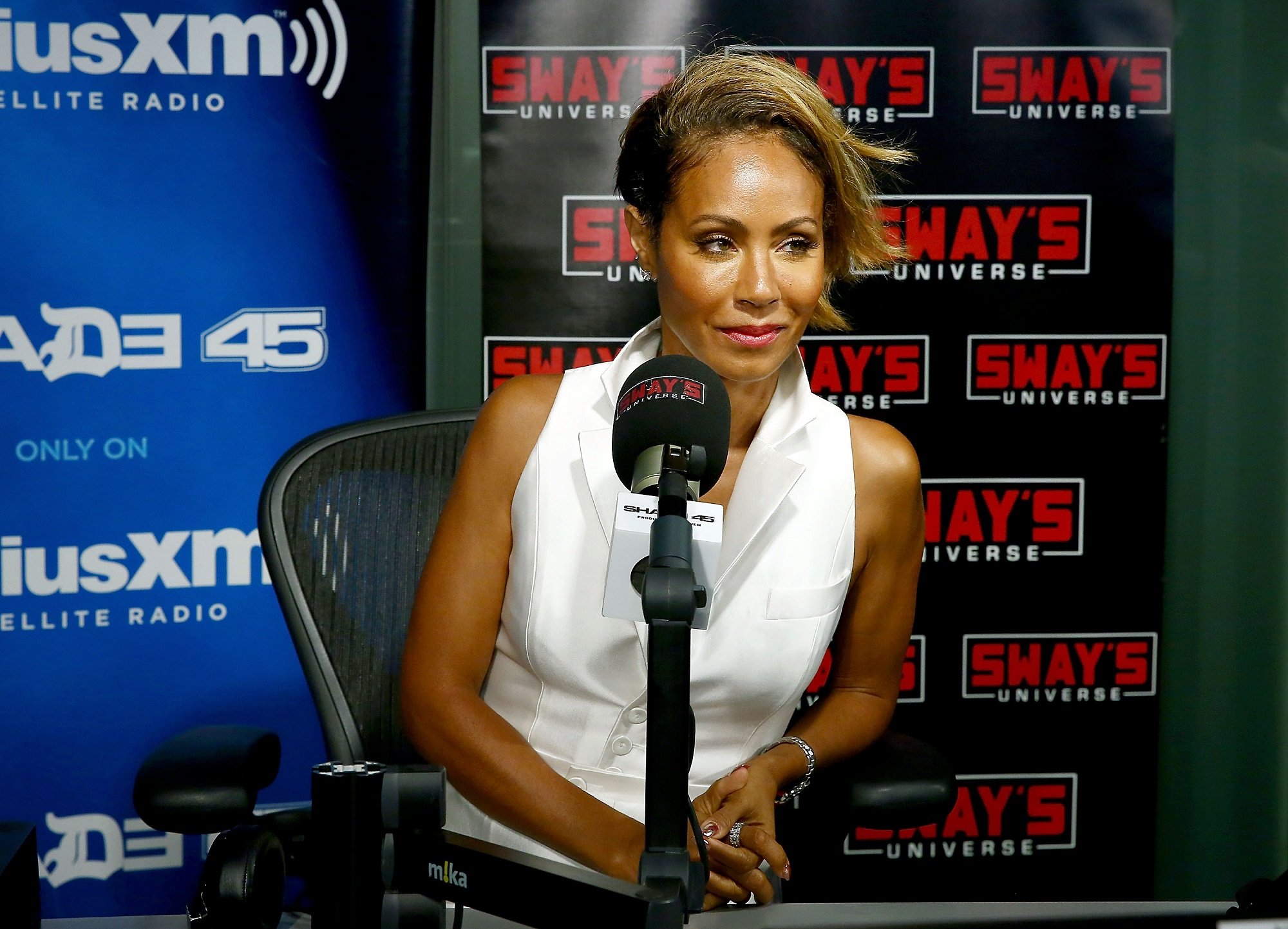 Jada Pinkett Smith cheated on a former partner
On the episode of Red Table Talk, the topic of cheating came up. Jada revealed that before her relationship with Will Smith, she was cheated on and then proceeded to cheat on someone else. To Jada, cheating on someone else proved to be a harder situation than a partner cheating on her.
"I had two relationships before Will that were kind of serious to me, where I got cheated on — which really broke my heart — and then I cheated on somebody that I really cared about," she said. "And I have to tell you, me cheating on someone was more devastating than me being cheated on. It actually taught me to forgive when I got cheated on because I understood and what I understood most was that it didn't have anything to do with me."
RELATED: Here's What Will Smith Really Thinks of Jada and Willow's 'Red Table Talk'
She continued, "Because when I had to look at myself and understand why I did it, right? I realized it had absolutely nothing to do with my partner at all."
She denied there was ever infidelity with Will Smith
During the Red Table Talk episode, couples therapist Esther Perel shared her expertise on how couples can overcome infidelity and other challenges. Jada brought up the fact that many incorrectly assumed her relationship with Will was filled with infidelity.
"I'm asked a lot about, 'Was there infidelity in your relationship with Will?' And it's like, no. But there have been other betrayals of the heart that have been far bigger than I could even think in regards to an 'infidelity situation,'" Jada said.
Jada Pinkett Smith and Will Smith no longer call themselves 'husband and wife'
Jada and Will first began dating in 1995 and they got married in 1997 after Jada discovered she was pregnant with the couple's son Jaden. In 2018, Jada revealed the two no longer refer to one another as "husband and wife."
RELATED: Divorce Is Not an Option for Will Smith and Jada Pinkett Smith
"We talk about redefining our relationship, going from calling ourselves married to becoming life partners," Jada said according to USA Today. "We have all these expectations. 'Oh, this is what a husband is. This is what a wife is.' I started dissolving all the ideas and expectations and labels."
Will also confirmed that the two view each other as life partners on TIDAL's Rap Radar podcast.
"We don't even say we're married anymore. We refer to ourselves as 'life partners,' where you get into that space where you realize you are literally with somebody for the rest of your life," he said. "There's no deal breakers. There's nothing she could do — ever — nothing that would break our relationship. She has my support till death, and it feels so good to get to that space."