Jada Pinkett Smith Talks Being Betrayed by Close Friend: 'She Tried to Take Me Out'
Jada Pinkett Smith isn't afraid to confront issues on Red Table Talk—whether they're personal or societal—and welcomes guests who are ready and open to do the same.
While the series tackles discussions about wide-reaching issues such as mental health, bullying, and domestic violence, Pinkett Smith, daughter Willow, and "Gammy" often get down to brass tacks about their own journeys.
Each episode brings a new topic, and the Oct. 27 release is about mean girl syndrome among women. Titled "Why Are Women Mean to Each Other?", the chat brings Cari Champion and Jemele Hill to the table. During the conversation, Pinkett Smith described an experience she had with a friend.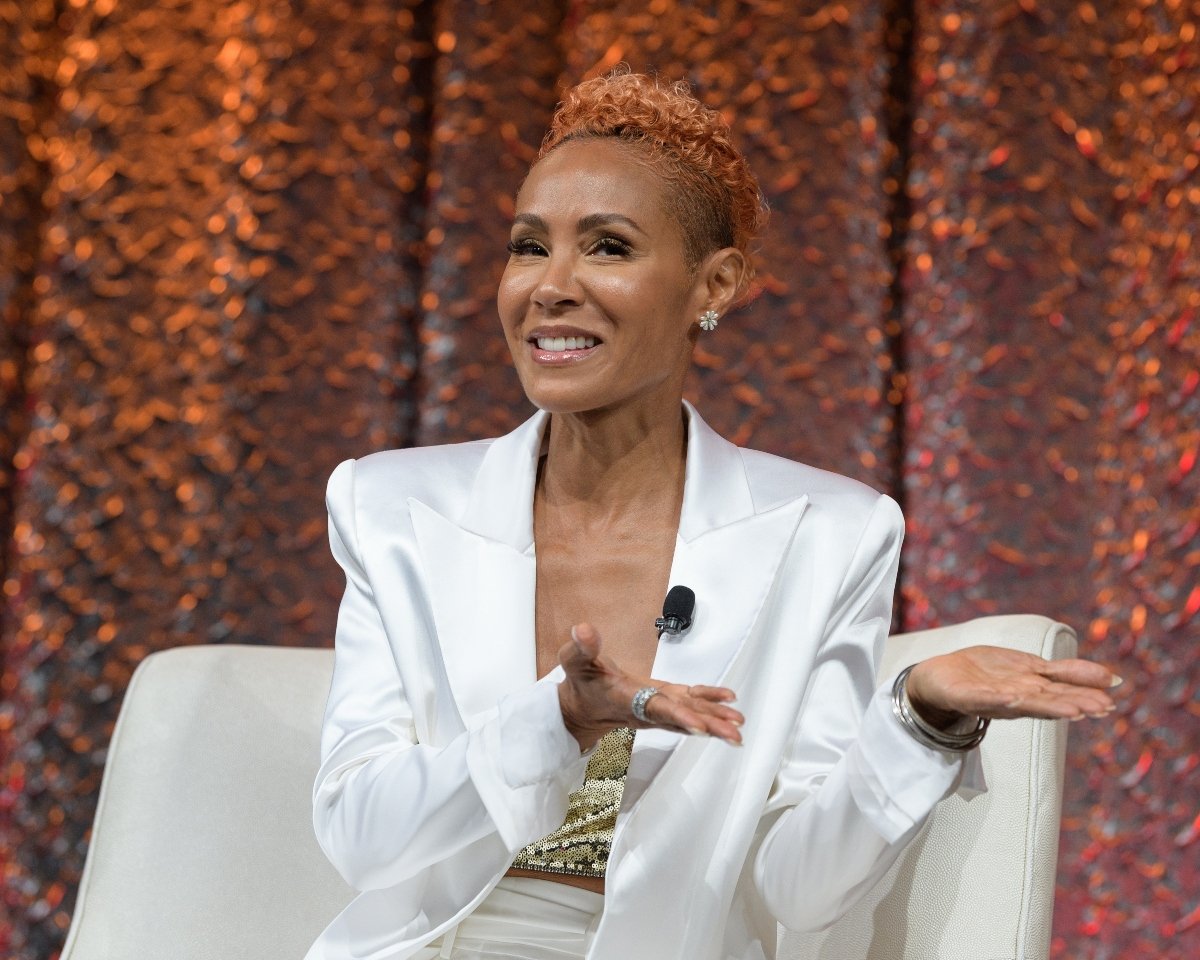 Jemele Hill and Cari Champion talk friendship
To kick things off, Hill and Champion talked about how they were initially pitted against each other while working at ESPN. As two of the only visible Black women at the network, some believed there would have been friction behind the scenes. But the two flipped the script and became friends, supporting each other in the workplace and their personal lives.
Today, they co-host their own show on Vice called Stick to Sports after leaving ESPN. On Red Table Talk, both Hill and Champion emphasized how they had each other's backs at their old gig and bonded over their similar childhoods. Their friendship is considered remarkable because they didn't sabotage or hurt one another to get ahead.
Pinkett Smith chimed in with a story about betrayal
One of the themes of this episode was the concept of jealousy and trust. A banner flashed across the screen that read, "60% of women say they are distrustful of other females because of past experience."
While Pinkett Smith shared that she's worked on herself to conquer some trust issues, she talked about an incident where a friend burned her. "I had a girlfriend who brought some dudes to my house who stole my I.D. and got my name caught up in a credit card scam," she said. "Somebody who was close to me trying to take me out!"
Pinkett Smith chalked the behavior up to envy, but that led to a wider discussion about the root of such behavior and whether it's something that can really be solved. Hill and Champion had their own experiences and shared a similar sentiment about the cost of envy.
Pinkett Smith has enduring friendships
The actor/entrepreneur has introduced some of her closest friends in interviews and on the Red Table platform and explained that many of those in her inner circle have known her for years.
Pinkett Smith has named her mother as one of her closest confidantes, but two of her besties include Mia Pitts and Karynne Tencer. Pitts is a high school friend and Tencer is her publicist.
Watch full episodes of Red Table Talk on Facebook Watch each Tuesday at 9 a.m. PST/12 p.m. EST.